Improving my life - Worst things first
This post is also on SaesDeHonos.com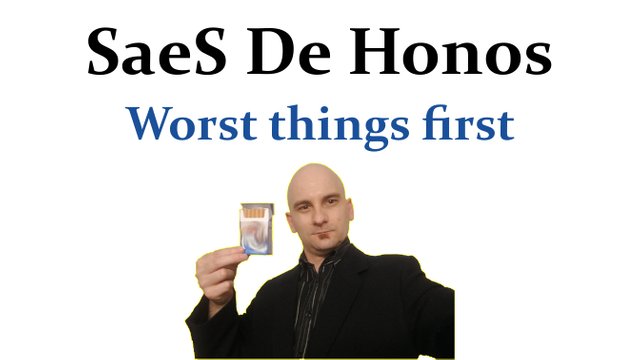 Cigarettes
In this day and age, it's common knowledge that cigarettes are bad for you, very bad. It's also a good sign that smoking cigarettes aren't considered as "cool" and trendy as they used to, as it means that there are fewer incentives for people to even try them.
If you aren't aware of the dangers of smoking cigarettes yet, you can read about the dangers of it HERE.
I think that overall I've been smoking cigarettes for over ten years with small breaks here and there. There have been a couple of times when I "successfully" quit smoking for months, but I've always fallen back on the habit, be it because of stress or whatever the reason might be at the time.
Since I've been going on and off with cigarettes, I know what to expect when you quit. That's why I've taken the precaution of buying myself a pack of nicotine gum to soften the blow.
Another option would've been vaping, which I personally have found to be the best available option when trying to quit. The problem is that my equipment is no longer working and I don't see the worth in spending 50+ euros in a new equipment that I'm only going to use few days and throw it away after that. After all, I don't intend to replace my smoking habit with vaping.
What to expect
These can differ from person to person, but the worst part of the withdrawals for me is the mental irritation. This means that I need to do my best in staying away from triggers (read: Twitter). It's not enjoyable for you or anyone else around you when you can accidentally just snap at someone.
This will also cause my body to crave greasy junk food like never before, so I'm not going to be too harsh on myself with the diet while the worst part of the rehab is going on. This for me is the most important thing to focus on at the moment, so it's on the top of the priority list, everything else is secondary.
---
Check out these helpful (referral) links