The 5+2 fast diet - a self-experiment
It is January and for many people this means diet time. Unfortunately, almost all diets do not work in helping to bring down your weight over the long term. Indeed, very often the so called yo-yo effect makes things even worse afterwards.
About 3 years ago I heard on the radio about a new diet, which was supposed to be the new wonder treatment: The 5+2 fasting diet.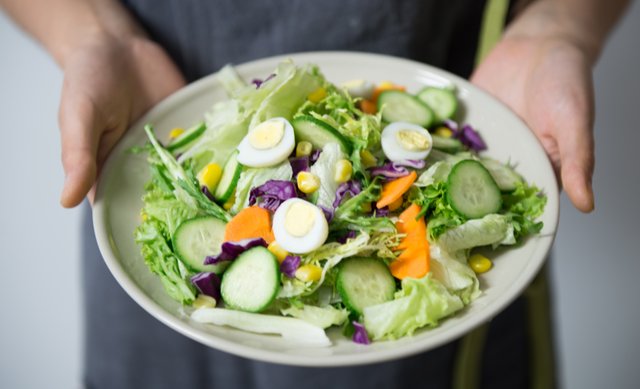 The rules are very simple: Per week you do two fasting days, during which you eat very little. Men are supposed to stay below 600 kcal, while women are to stay below 500kcal. It is not mandatory to eat this in one meal, but it is suggested to give your body the chance to be free from any digestion for a certain time. That's all. No more rules to follow. On the days you do not fast you can do whatever you want. Everything is allowed.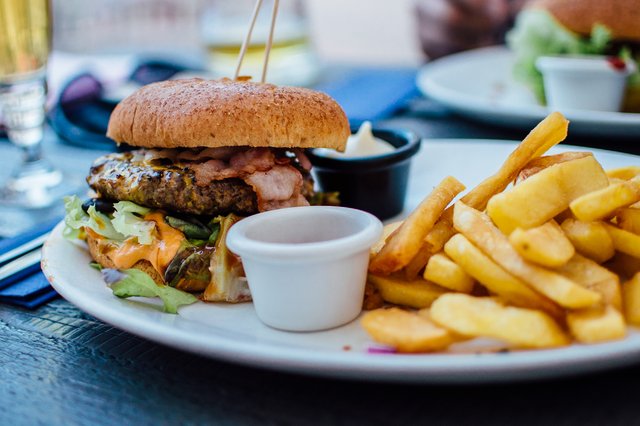 The diet was said to not only help in bringing down your weight. It was also supposed to have tremendously positive effects on your health:
1.) As the fasting phases are relatively small, your body will not go into emergency procedure. This means that it will not switch into energy saving mode, which will eventually result in the so called yo-yo effect. Also, your body will not lose muscles, which would also be very negative for the energy consumption of your body.
2.) Your insulin level and blood pressure level will decrease significantly. This helps to avoid diabetes and cardiovascular diseases.
3.) The level of growth hormones in your blood is said to be reduced, which is said to have a positive effect on the risk to get certain cancer types.
The outlook to being able to combine these positive health effects with losing weight convinced me. I had never done a diet before and said to myself: let's try it.
The first day of the experiment was somewhat tough - but not really. After a few hours without food I got hungry and my stomach started to rumble. But here is the good news: Hunger is not a feeling which gets worse and worse. Instead, it goes away after a while. It comes back later, but its not getting any worse. Also, the stomach rumbling happened only on the first day to me - and never again.
During the day I drank a lot - this is important because you are missing out on the fluids which are normally included in the food you eat. The good news here is that coffee and tea are absolutely allowed - you should try to refrain from drinking it with milk though, but that is a very quick transformation.
In the evening I prepared myself a great meal: Grilled chicken with salad and a light dressing. 600 kcal can be quite a big meal if you try to avoid high caloric ingredients. I went to bed and was quite satisfied with myself.
The next day was great. I had a rich breakfast, pizza for lunch and also some sweets during the days - hey, it was said that everything is allowed.
I tried to begin the week with a fasting day, which turned out to be quite good after the weekend. But if I had a business meeting or an invitation in the evening - no problem, I switched to Tuesday or even Wednesday. The second day was then either Wednesday, Thursday or Friday (which I tried to avoid). I never fasted on the weekends.
During fasting days I developed the habit to go for a run instead of going to lunch. This turned out to be extra efficient.
I have continued like this for two years - I would have never imagined that this was possible - but it turned out to be very compatible with my lifestyle. Overall I lost roughly 15 kg of weight and then stabilized on this level. And it never felt like being on a constant diet - it became a lifestyle. I felt healthy and fit, though I cannot say if the fasting diet really had a positive effect on my insulin and HGH level, but my blood pressure was just perfect.
To be 100% honest with you, after two years I stopped. I had a new job and wanted to spend as much time as possible with my new colleagues. also over lunch time.
As always, if you are used to doing things a certain way, it will not feel difficult to continue doing so. But to re-start again is more difficult. Finally, two weeks ago I have restarted again - and it feels great again.
If you have any question regarding the fasting diet - please let me know. I will keep you posted regarding my development.
(source for all pictures: pexels.com)