Ahoy, me harties!
Reverend Rum, literal pirate and snack enthusiast, here with another snack review from the one and only pirate critic himself: me.
Today I'll be taking a look at a special gem in the breakfast cereal world called "Apple Jacks" (also known to pirates as "Appley Jacks").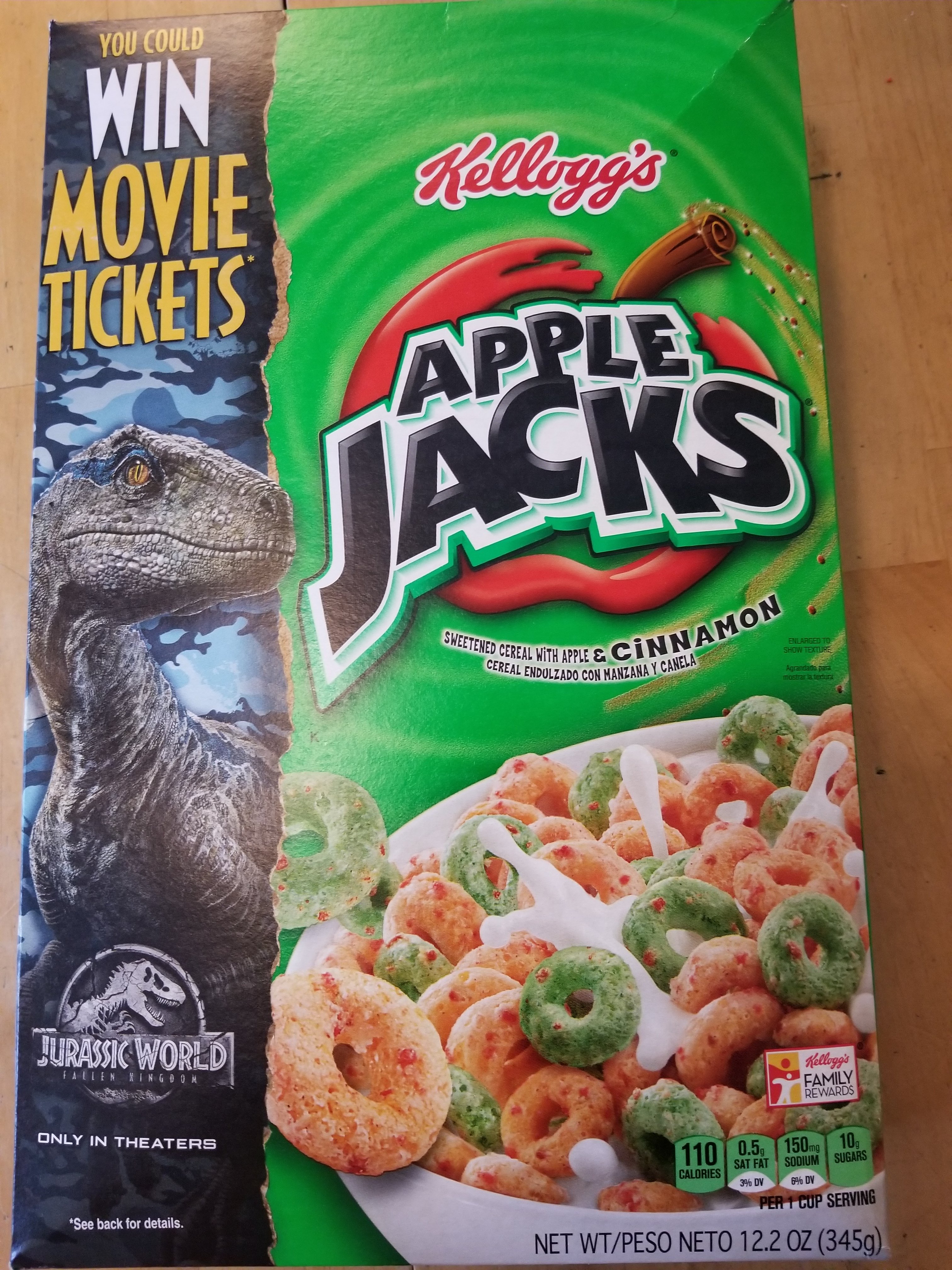 When ol' Reverend Rum wakes up in the wee hours of the morning before first light, the first thing he does is greet his dearest friend Hercu...gets a heaping bowl of cereal from the mess. Pirates love their cereal. Why? Glad you asked, ye inquisitive scoundrel!
Y'see, cereal doesn't need to be refrigerated, which is good because refrigeration isn't something ye find on a real pirate ship like The Maiden's Desire. And it's part of a well balanced breakfast! (Did ye know a well balanced breakfast includes juice? Eating a well balanced breakfast each and every morning helps This Pirate fight off the scurvy.)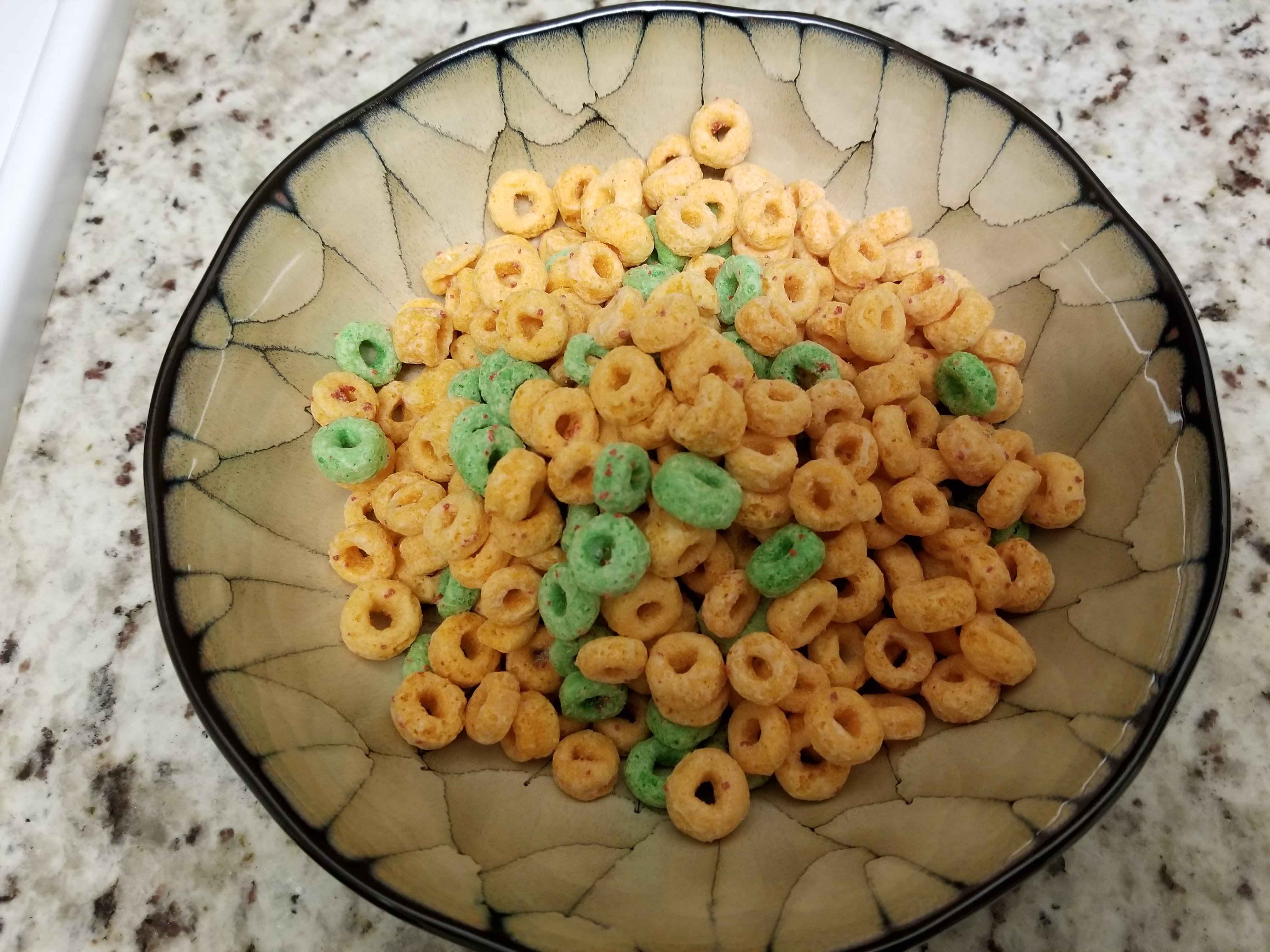 Good initiative on the question; y'er well on your way up the pirate ranks!
Did ye know pirates use rum instead of milk in their cereal? I bet you a gold doubloon ye didn't! That's alright, though, it's a well kept secret amongst us buccaneers. Don't tell them I told ye!
Anyway, where was I? Oh yes, Apple Jacks. Why do I prefer Appley Jacks? Easy! They don't taste like apple. As a swashbuckling pirate, trickery like this really hits me in the ethos. I like the cut of this cereal's chops!
Besides, just look at these other cereals:
Captain Crunch: I'm no fan of the navy, why would I eat cereal whose mascot looks like me arch nemesis: Capt. Enrico Hernandez? That old bastard is still chasing me to this day! He'll never catch me. Good luck Old Man!

Lucky Charms: As a pirate, I was immediately drawn in by the pots of gold in each box, but they was marshmallows and I'll never forgive them for bamboozling me. Plus I've had some bad run-ins with leprechauns in me past, not keen on reliving that trauma.

Cheerios: Flavorless Apple Jacks, blegh!
There's more, but none are pirate themed, so I'll have none of that!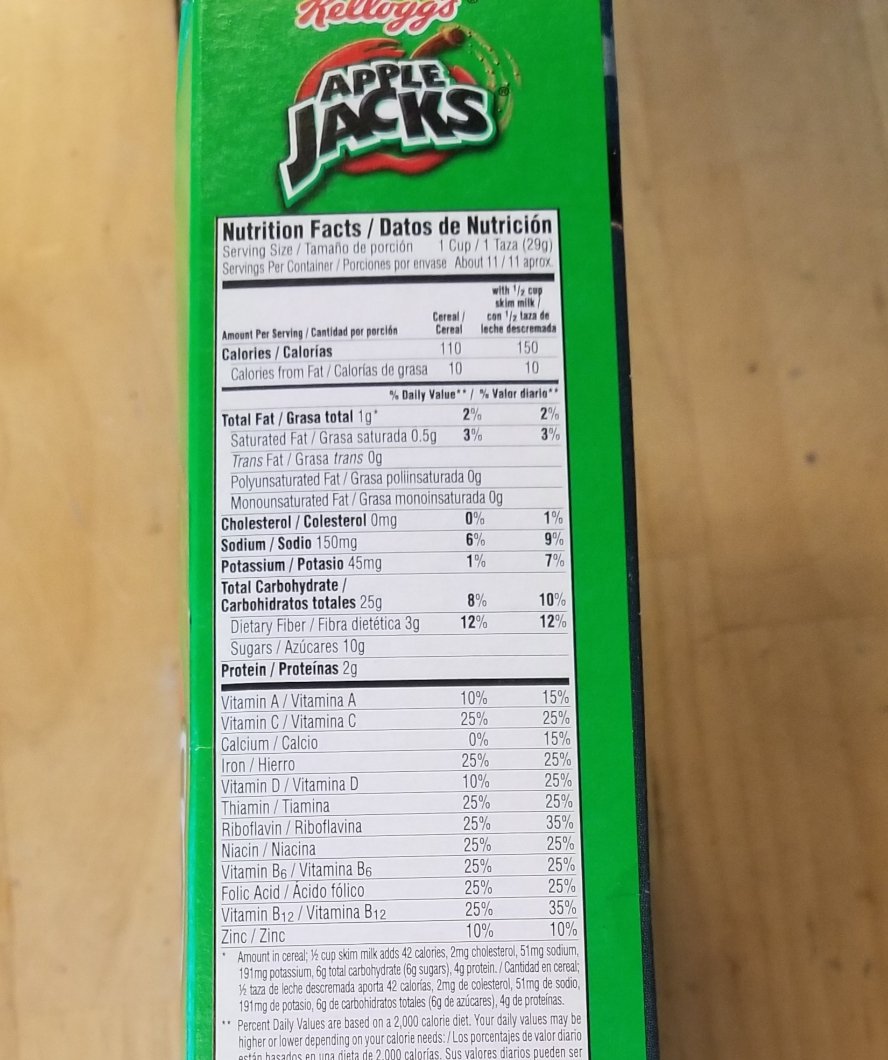 And avast! 25% of me daily recommended dose of vitamin C? Well shiver my timbers!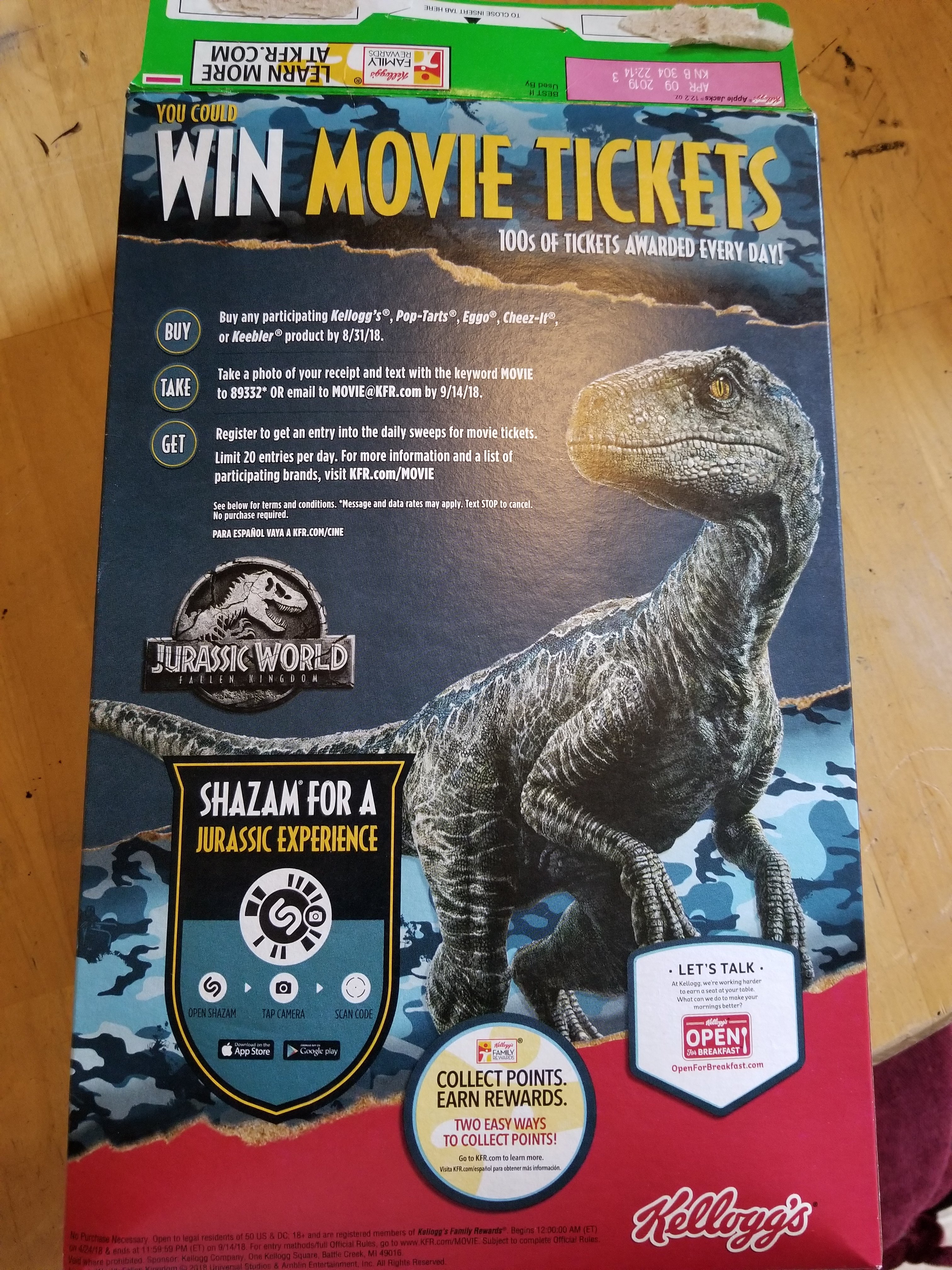 Oh look, I can even win movie tickets to see Jurassic Park? I've tangled with dinosaurs before, and let me tell ya, I'm not impressed. I've heard good things about that movie, I'm entering this contest!
Anyway, that's why Apple Jacks is the best cereal. It tastes delicious, has vitamin C, there's no leprechauns, and you can win Jurassic Park tickets.
Thanks for reading, mateys! I'm off to pour me a fresh bowl of Appley Jacks right now!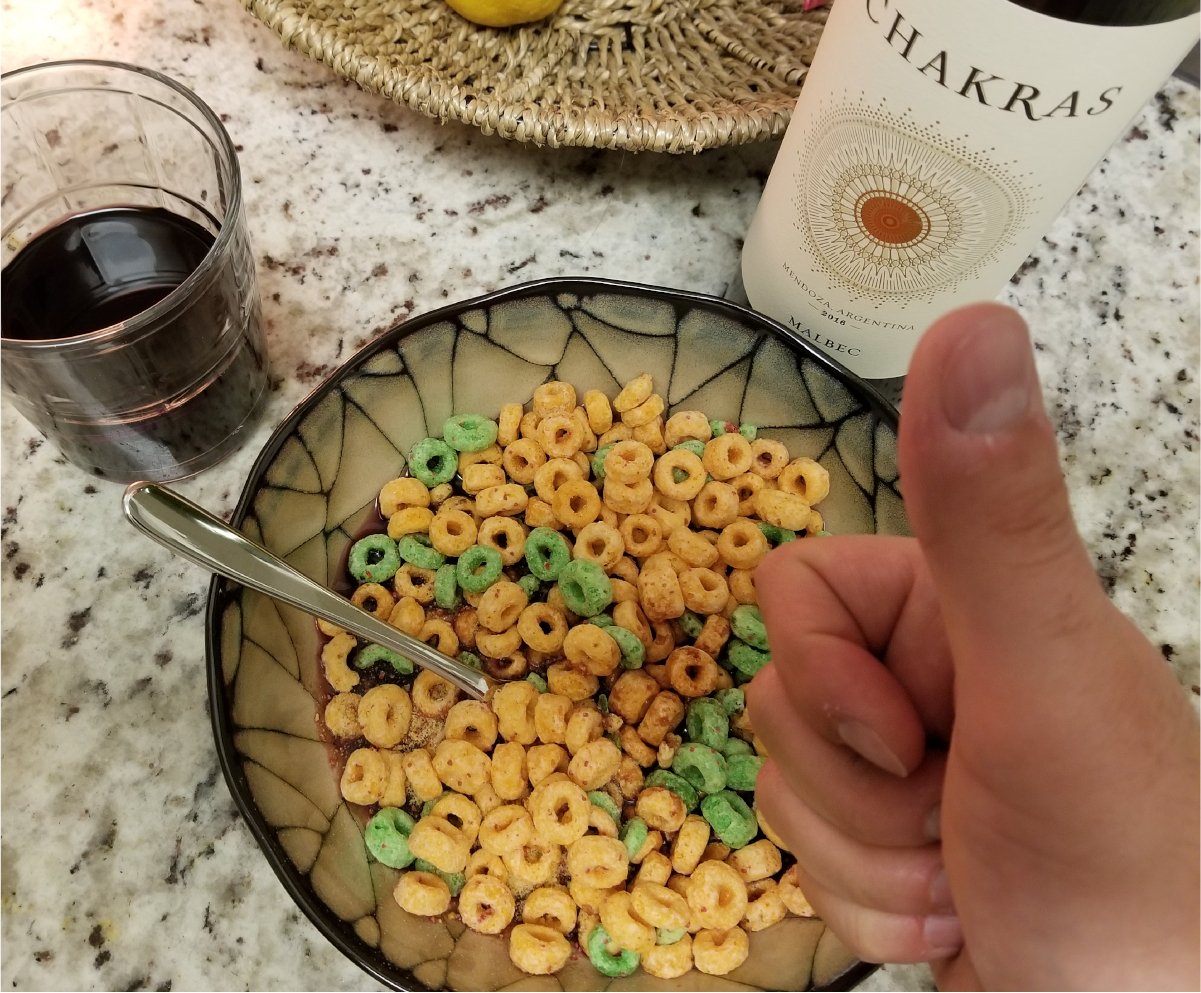 Sources:
http://gph.is/2d53M9I (That run-in I had with the leprechaun has me like "What do?")