Day 2 on steemit - Just Breathe
Well at least now I have more incentive to journal!
More incentive that is (o.0)
But seriously where in the world do I start?!?
I have watched at least 10 videos on how to do this and another 10 on what this is and what that does.
I've created accounts on d.tube, dmania.lol, looked into #steemtools, upvoters, #steemconnect, followed a ton of people, and left a few #comments on a few posts.
I even (finally) made my first post (about my daughter, no less) yesterday and now - just a whopping two days after my inception - I'd be remise if I didn't share how overwhelmed I feel and I repeat -- it's only day two!!!
O.k. my therapist told me to breathe. ..
The goal is to be a stay-at-home mom and to not only support my daughter and I but to find financial security so where does steemit fit in one may ask. ... hell. .. I'm asking!
Lofty goals never hurt anyone. - Unknown
Where does #steemit fit in?!?
Toss it in the bag right along with the other online opportunities I am utilizing to express myself, showcase my creative attributes and generate income.
--That's fine and thanks for yet another opportunity, but I must find some sort of system here and stick to it else all these "opportunities" will literally leave me yet spread too thin with little reward.
(three hours later)
In conclusion, let me take this time to create some sort of plan, a schedule, a to-do list maybe of things I must do every day/week. I know I'm not alone here. .. maybe I'll be able to share what I come up with and help others who like me are looking to create more advantageous habits.
OR - - - I'll do a little more searching the community for more information on getting started. Steemit for newbies. ... or minnows. .. whatever.
Anything, to keep me from actually getting started I guess.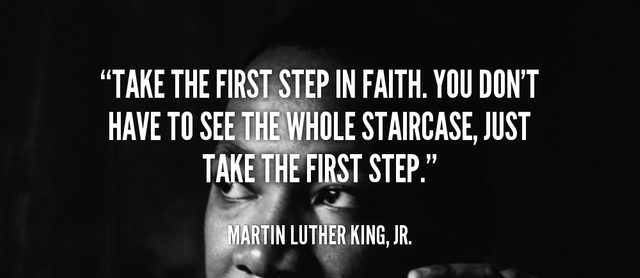 :)

Check out my other posts!
---
---

Keep in touch with me!

. : | @QueenJeneene - Everything! | : .






#DoWhatYouLove, Love! Because the world is waiting for you!

Gain more #followers and #upvotes with SteemFollower!

Use my referral link to create your account - https://steemfollower.com/?r=10886
Click here to sign up now!


 

My shameless plug of #tags:
#thealliance
#vincentb
#freedom
#stayathomemom
#sahm
#baby
#alchemy
#queenjeneene
#steem
#steemit
#blogger
#life
#comment
#share
#resteem
#support
#minnow
#upvote
#crypto
#mylifeonline
#introducemyself