I'll quit producing content, curate as best as I can with my 26000 SP,
and call it a day.
Easy money.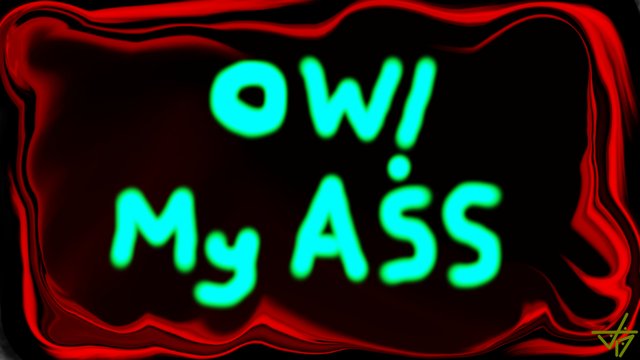 I Remember
The previous hard fork.
Everyone was bitching:
Oh my god! Oh my god! The little fish! The new members! They won't be able to do anything without RC! This is an outrage!
But it was a perfect opportunity for everyone to say:
Well, I guess I better get out there and start voting up some noobs so they'll have enough RC to be able to contribute.
Who said that?
While everyone else was panicking and threatening to leave...
Who said:
Does the success of a new member depend solely on Steemit Inc.?

All of you folks saying these new members won't be able to get anywhere; is that just a fancy way of saying you're not going to be out there helping?

If a new member spends their valuable RC on my blog, to say something important to me, they're getting a vote. That vote will lead to them having the ability to say more.

These people are only stuck at the bottom if we hold them there.

I noticed some of you out there who are unhappy with these changes have your SP placed in the hands of someone else.

Make up your minds. Do you want to be there for these people or do you just want say you're there for them while collecting a bit of money for doing nothing?

Your SP can and will help these people, so please use it wisely.
I said that.
Right here:

I'm sorry.
I don't have the same short attention span so many on this planet seem to share.
Already I'm seeing the panic set in again. The same words, all over again.
"The little guy!"
"The little guy!"
"The little guy!"
"But what about the little guy..."
"Okay so it was 75% but now you'll get 50%. Then there's that other 10% deduction on top of all this, the reward curve changed, plus I'm not going to change my ways and you'll never see a vote from me, so yeah, the little guy is taking a hit so let's panic and pretend to care about the little guy!"
They can hardfork the platform but they can't hardfork your brains.
We don't need a hardfork to solve some of the problems many content producers currently face.
Did thousands of people decide to delegate away their SP, effectively making their vote useless to the content producer who wants to earn? Yes.
Did much of that SP fall into the hands of a bidbot. Yes.
Does that mean thousands of potential votes were centralized into one paid vote? Yes.
But wouldn't thousands of potential votes placed on hundreds of posts lead to the success of more content producers? Yes.
So why did we do this to ourselves? Because you saw an advertisement on the trending page but didn't realize it was an advertisement because it was on the trending page, mistook the concept as popular opinion, got duped, someone made a metric shit ton of money, you were left with practically nothing, and you still don't know what hit you, even after one of those guys thought it was funny to tell everyone he sucks his own cock.
I lurk in the shadows.
I read your comments, check your wallets, I look to see if you're purchasing votes.
Oh yeah you're putting on a fine show. Standing up for the little guy with words, potential SP either dumped on the market or delegated away for minute superficial profits from a system designed to place selling pressure on the token, paid votes on every post.
Can't vote for the little guy and as soon as they post you'll make sure to downvote their work into oblivion with your paid votes that boost you up nice and high above everyone else, while nobody pays attention to you or your work, as you dump last weeks endeavors down the drain.
"I paid for visibility!"
Says the silly man on the trending page with no comments under his work.
Yes, visibility. I can clearly see how delusional you are along with a few other things that kind of make it look like you don't have much upstairs. Thank you for making it obvious. Makes my life so much easier.
Whatever, everyone.
With 26000 SP, I can't do much.
Not long after the hardfork, the vote sellers will go all in. Doing and saying anything it takes, your money will be back in their hands, but only because you put it there.
They will promise you wealth beyond your wildest dreams. You will line up and say, "Here you go! Take my money! Make me famous! Please! I beg of you! I need to be popular! I don't care if I don't make any money! My money is your money!"
And because you made it worse than it ever was, it'll be worse than it ever was. Your wish, is their command.
Then we get to argue for another two years!
Yay!
$5 will be the new $0. The value of the token will reflect that.
Just to post here, you will pay someone who doesn't own the place $5, voluntarily, because they convinced you that it would help and you didn't ask questions.
You will demand a higher portion of the reward pool as you give a higher portion of the reward pool to vote sellers who are paid to look away. You will not be able to figure out why nobody is voting for your post, even though you encourage and actually pay people to not vote for your post.
They will take their 50% curation reward you've paid for, so they don't have to curate, and they will earn the other 50%, for doing nothing, because you paid them to do nothing. Since many people will be duped into contributing to this future disaster, all those involved will find themselves unable to purchase "visibility" because everyone will blend right back into the crowd of others doing the very same thing. Nobody will notice, for two years.
You will still want my free vote, as you contribute to a system that gives a few people thousands of STEEM per day, so they can sell it, effectively lowering the value of my free vote, and giving yourself less in the long run, because you paid for it and wanted that to happen.
You will then blame everyone else and the platform for your mistakes, before leaving.
The rest of the people will leave. The community will die. All projects on the STEEM blockchain will no longer enjoy the benefits of the readily available and vibrant community anxious to try out new things. Developers will still pay the vote sellers a healthy price to advertise on the trending page, hoping someone might see it. Look at the page today, and you'll see very little engagement; expect that to get worse.
Developers will stop developing. Those who sold the votes will be the last ones standing. They will have nothing to show for it.
Or!
We can learn from our mistakes and build castles in the sky!
Hooray!
Prove me wrong. I want to be wrong. I've never wanted to be more wrong in my life.
We've made mistakes, we can learn from mistakes. Change is the on the horizon, change brings new opportunities.
Freaking out does nothing. How are you standing up for the little guy, when you're busy scary the living shit out of them? Show them you're going to be there for them if standing up for them is your thing!
I'll carry on. Business as usual. I'll do my best and some of those days might be my worst but I don't care because tomorrow is a new one. Fuck it.
Have a nice day.

Credits:
Youtube video linked to source.
All art and images seen here were produced digitally, by me.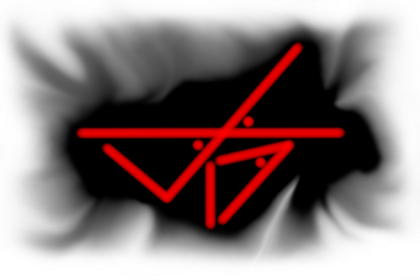 "Stay calm!!!!!!"
© 2019 @NoNamesLeftToUse.  All rights reserved.