Dear Friends, Fans, and Followers: Where Will You Be?
Good morning, good afternoon, good evening and good day to you:
Sir, Ma'am, It, These, Those, and Them Over There.
Your host with the most peanut butter toast:
will now step out of character and get serious for a moment.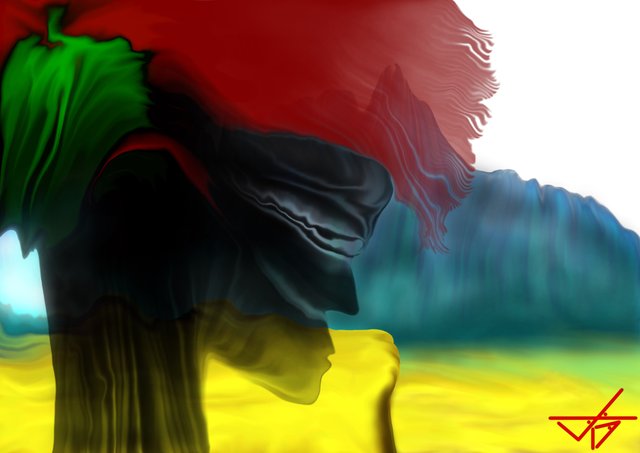 The light at the end of the tunnel.
I realize that's what many of you were looking for.
I'll start out by mentioning how I intend to use my influence responsibly. I'm not writing this to sway any opinions. Your life is yours. You, and you alone, are responsible for your decisions.
I do not represent anyone but myself, and I think that's where my main problem stems from.
These past few weeks have been nothing but chaos yet I consider myself to be incredibly lucky. I showed up on the scene a little over a month ago, after enjoying my yearly vacation from all things the internet.
If I showed up today, I'd be so bloody confused about what's happening here and would've most likely shut this off. You'd never see me again.
As many of you know: I am a writer, an artist, entertainer, humorist, the rest of this long list, all-around cool guy, and maybe even an asshole (depending on who you ask).
I bring a wealth of experience to this world where cryptocurrency joins forces with the entertainment industry.
Potential.
I see potential. Always have, always will.
Let's be honest though. I don't want to rain on anyone's parade. Prepare yourself. I'm about to write down a fact many refuse to acknowledge.
Ready?
For nearly four years, that potential has been squandered by profiteers, opportunists, manipulative bastards, scammers; selfishness, dishonesty, broken promises, broken hearts.
That element, though a minority, has cast a dark and seemingly inescapable shadow of despair upon what could have been.
So now the community wants to move forward. What's in the past is in the past.
But will it stay there!
Sorry for yelling.
You want to dangle another carrot in front of my face and expect me to bite it so I can spend another four years of my life getting fucked up the ass? Losing everything is supposed to be appealing to me?
Calm down no names you're supposed to be kissing everyone's ass and smiling right now.
Some of the same people who contributed to making my experience on Steem a living hell with their goddamn vote selling will now take their profits somewhere else and leave me here with nothing!
Thanks?
Do you even know how much it took for me to be able to forgive some of you people? It's etched in stone on this blockchain. I will not be holding a grudge.
What's in the past stays in the past but that does not mean I can't go there to look for clues that point to my future.
I learned a lot. Did you?
I spent the last few weeks watching everything, closely.
I watched people sell their souls for a teensy tiny little taste of power. Weak-minded sycophants — who will place their potential profits (living in dreamland) before their integrity — literally painted their true colors all over a goddamn blockchain with permanent marker, and for all to see.
You were being tested and you failed!
Next time simply piss on an electric fence if you crave a shock and want to look like an asshole.
Unfortunately, I didn't expect to see any less out of people in this crypto meets entertainment world.
And I'll tell you right now it wasn't the REAL entertainers/content creators here causing or contributing to any of this madness.
Hive
Do you like me or do you just want to fuck me?
Let me guess.
A steady stream of trending posts talking about how great Hive is.
A steady stream of trending posts talking about platform politics.
A steady stream of trending posts published by witnesses making top dollar to tell everyone what they want to hear.
A steady stream of trending posts published by "investors" making top dollar so they can pretend to be popular for a day with a massive self vote and a trail of mini self votes.
Some weird shit post that doesn't make any sense at all but it's trending because some shady profiteer felt like taking advantage of someone because it pays fifty bucks.
Or have you learned your lesson?
Where I stand right now, I've come to terms with the fact Steem will never be the same.
I have a strong feeling if I stayed here, I'd lose half or more of my viewership. The support I worked so hard to earn, will be gone.
I already see people talking about how they're going to burn the house down. Insult to injury. Piss on going on four years of my life. Make those wounds sting, thank you very much.
I didn't ask for this fucking disaster. I didn't create this fucking disaster. I didn't support the fucking disaster. As a matter of fact, nearly four years of earned SP went into attempting to protect what we all worked so hard to achieve. 99% of what I earned here, stayed here!
You're welcome!
I'm faced with a massive decision right now.
So far, I'm leaning towards taking a bit of a break. As you can clearly see, I am in no mood for more shenanigans.
Hype doesn't work on me. Results. I need to see results. I'm convinced promises will only be broken.
My work is nothing without eyes. I don't want to be writing about my frustrations every single day. I don't even want to be frustrated. I do a better job of entertaining people when I have my game face on and I know damn well some people enjoy what I do, when I do it. I don't want to be wasting my time talking to myself just so some mystical crypto fairy can come sprinkle me with tokens like I'm some kinda loony in the park begging for change.
I won't be double dipping. Exclusives are incredibly valuable to both myself and the platform I post on.
I don't have the time to be in two places at once. Even my shit posts can take an entire workday to produce.
I'm not interested in a platform where the content is just filler and only a few at the top or a few behind the scenes are the ones making real money. I'm not interested in a platform where exploits earn more than hard work. I don't need a knight in shining armor and I'm not going to be kissing anyone's ass any time in the near or distant future.
The only thing I need in order to be successful is an audience and a platform that allows me to focus on my craft.
Where your eyes are is where I'll be.
I needed to get this off my chest.
I see potential in a fresh start; but I also have a broken heart.
Show me the way.

Credits:
All art and images seen here were produced digitally, by me.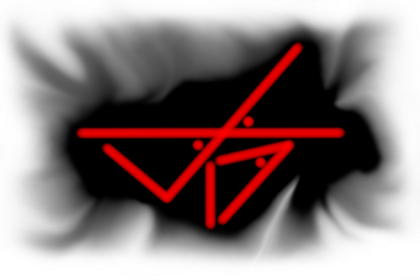 All content within this blog is 100% organic ACTUAL CONTENT and contains no paid vote additives!
"That completely unrelated 'Four more years' chant will forever piss me off now."
© 2020 @NoNamesLeftToUse.  All rights reserved.