How to Organize Time
Do you have difficulty finishing things on time? Want to organize time better? Are you having trouble writing work reports on time? Are you able to accomplish what you want to do before the deadlines? Can you manage your time appropriately? All these things must be in mind to know if you have the time management capabilities to effectively increase your productivity and balance your life.
If you have a "no" answer to any of the following questions above, this means you can not manage your time the way you want. Time as money must control time and how to create a productive and profitable work environment. If you do not, you can spend your busy life running busy doing a certain job. These are some tips that help you manage time and help you increase your productivity and balance work and public life. Follow these tips to enhance your skill in time management.
Learning the skill of time management frees you from stress and stress. You need to be more productive and reduce procrastination to have more time to rest and reduce stress and tension.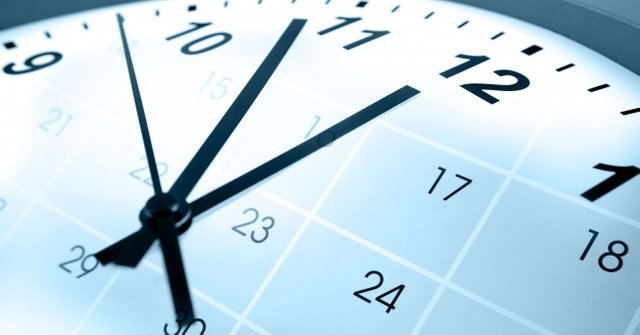 Organize time correctly?
* Plan a daily plan:
You can write a daily plan for what you will do in the morning to divide and organize time throughout the day. This plan helps you develop a profile and visualize how your day will be and what tasks are required of you and determine your bedtime and rest? If you want to balance in time you can stick to this plan and do it best. Steps to plan:
Identify the tasks that will help you achieve your goals and summarize the time to implement them.
Eliminate minor tasks that are not important.
Know what you need to do every day.
Divide tasks so that they are completed on the specified day.
* Setting a time limit for each task:
It should be very clear when you plan your day by setting a time limit for each task, for example task A 10-3 because it allows you not to do the task on the other and eat on time and also do other activities.
* Reward yourself for any achievement:
If you do anything, try to celebrate it. The way you reward yourself is up to you to motivate yourself to follow the next day's plan. Helps you increase your time management skills along with the ease of doing other tasks.
* Using Calendar:
Calendar helps you manage daily activities. For example, you can use notes, e-mail, mobile phone, or a large notebook to help you organize your schedule.
* Make a long list of goals:
The list of long-term goals in organizing your projects and plans daily and how to divide your time.
* Set the deadlines:
The most important thing to organize your time is to know very well when you need to finish your job? And write deadlines clearly in your calendar in a structured way so you know when you need to finish them?
* Learn to say "No":
Avoid deviating from the daily plan that you put in the morning because you may be tempted to do other activities to prevent multitasking and the need to do the important activities first so as not to postpone any of the tasks in a later period.
* Finish your goal early:
When you are aiming to finish the task or goal at a specific time. Some may be late to finish the task but when you select an early time to finish the task you can accomplish it on time.
* Customize time for activities:
You can set a time for various activities such as half an hour to read or exercise your favorite sport, perform your own hobby.
* Be sure to have an hour next to you all the time:
Before you start any task, prepare an hour next to you. Because you may be too exhausted to work and lose track of your time. If there is a huge hour in front of you to show you the time set.
* Make a reminder on your mobile phone 15 minutes before the end of Elm: one of the most important functions of its calendar are reminders. If you have an important meeting to attend, you can set this reminder 15 minutes ago.
* Focus:
We mean the lack of multitasking and focus on the performance of one task at a specific time and then move to another task and the most important thing is to focus on one main task. It is best to close all applications you do not use, browsers and social networking sites such as Facebook to focus attention on what you do only and implement it efficiently.
* Avoid distractions:
What distracts attention from work? Is instant messaging? Phone calls? All of these things are deviations from your primary goal. Avoid using chat and do not log on to any chat site when starting any work or distract your attention. Because when you do anything important, you should turn off your phone because that helps you focus better.
* Do not pay attention to important details:
Do not care about details is not important in the absence of the task in the way you want. So as not to weaken your enthusiasm to do the next task.
* Setting priorities:
You can not do everything at once, learn how to prioritize and what is most important to do first and leave the rest for later. You can apply the principle 80/20 which is a key principle in setting priorities to increase your productivity.
* Time Analysis:
A good time observation is one of the most important things that can help you improve the effectiveness of your time management by recording the activities that you want to do in detail during a certain period eg week. To learn how to spend your time, analyze your activities by writing activities that achieve your goals well and can be categorized as follows:
Urgent and important things.
Urgent and not important.
Matters are important and not urgent.
Things are not urgent and not important.
You may find this way that you spend more than 30% of your time in unnecessary activities that this analysis helps you to report
* Delegate:
We mean if there are things that someone can do better than others or that these things are not so important you can consider delegating someone else to do them to focus on important tasks.
* Do similar tasks together:
You can classify similar and related works together. For example, do basic groups (writing articles, books), b (training) and (workshop development) so you can allocate time to make phone calls.
* Eliminate Time-Lost Elements:
It takes a long time away from your business to surf Facebook, Twitter or check email. You can specify a specific time after the completion of daily tasks to follow up all these things and work to close them while doing the specific work.
* Leave time between each and every task:
Do not try to do all the tasks on a continuous basis, leaving a break time of about 5-10 minutes between each task and the other because this helps you finish the previous task and start the next stage in a good way.
* Keep working with you:
If you have extra time on an airplane or train or waiting for something you can keep working with you to do something at this time.
* Determine the most productive time for you:
Each of us has a specific time in which to accomplish most of the tasks well, some prefer morning, or evening? You need to determine the productive time for you to work better.