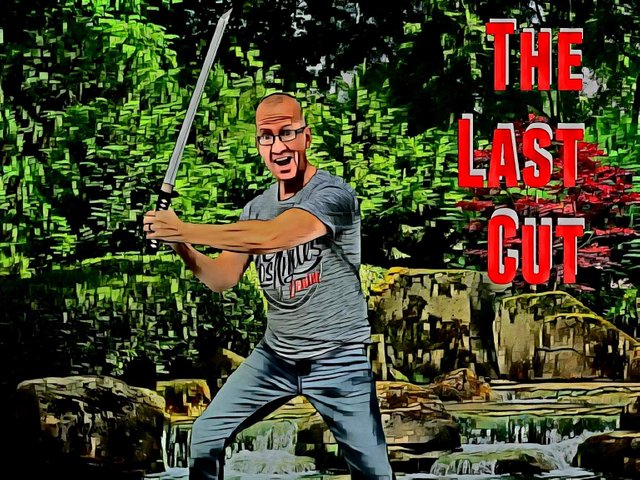 The good lady buzzed about merrily, filled with a manic Sunday joy. I could see in her head that she was racking up a list of chores for her man to get stuck into.
With my hangover nibbling away at my sanity, I gazed forlornly out the window at the leaden grey skies above.
Despite them being the colour of cold iron the day promised to be a dry one. Given that it is now September the likelihood of the days being dry are decreasing at a rate of knots.

Did you get all that?
Said the good lady, snapping me out of my reverie. I realised she had been rhyming off an exceedingly long list of things for me to do.
This was quite frankly baws and certainly not what I had in mind for a relaxing Sunday.
I had a Eureka moment and turned to her.

I'm afraid I will not be able to do those chores.
She narrowed her married eyes.
They need done and today is a perfect day to do them.
No.
I intoned flatly, steel in my voice.
Why the hell not?
She said, grinding her teeth in exasperation that her docile worm had turned.

It's dry. I will have to get the Last Cut in.
I replied in a voice like old rocks grinding together.
Oh. Oh... Is it time already? Isn't it too early?
My gaze fell upon her, terrible and weighty with the wisdom of the ancients.
No. It must be now. Before the Winter comes.

My tone brooked no argument.
She nodded, looking nervously outside at the grass and then the sky.
Ok. Sorry, I didn't realise.
I gave a curt nod.
You should take the younglings out whilst I work the land.
Oh, yes. Of course daddy bear. I will pop out to the park.
I headed out to the garage to prepare for The Last Cut. As I dragged the lawnmower out of the garage and into the front garden the good lady came out with the children in tow. I bade them farewell whilst attempting to look as if I had an onerous task ahead.

I didn't let on that it would probably only take me twenty minutes to cut all the grass. In my head I could already see the relaxing boom time ahead.
Be back in a couple of hours, is that enough time?
Asked the good lady.
That should be fine.
I said with an inner cackle.
Coincidentally my neighbour, The Jim, was bidding farewell to his wife who was leaving at that moment.
The Jim looked over at me as he too pulled out his lawnmower.
The Last Cut?
He winked.
Oh yes, it is time.
I winked back.