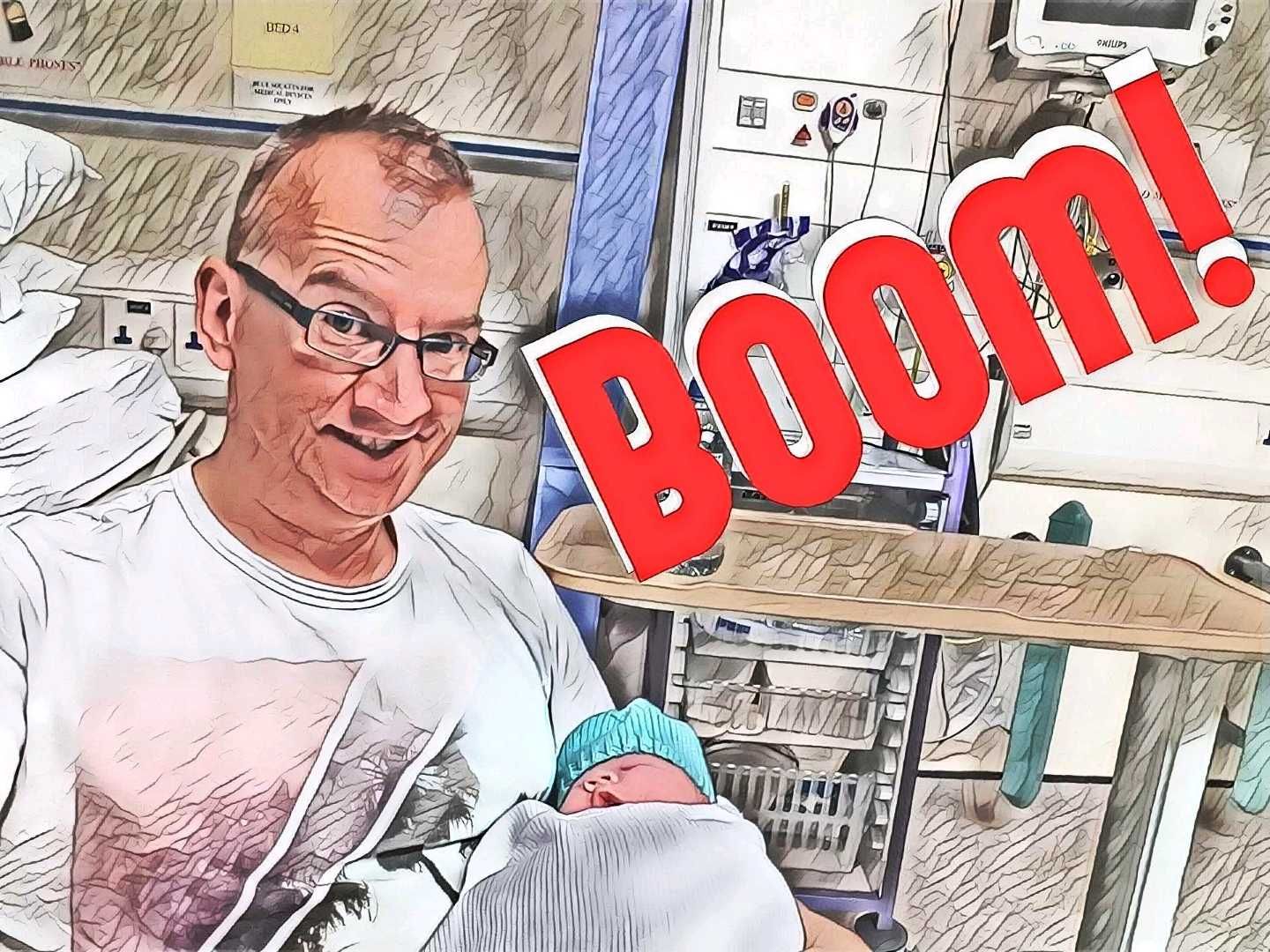 Well what can I say?
My previous impatience at the little boom's reluctance to leave the womb perhaps struck a chord with the little chap...
In the dark of the night the good lady started to complain of pains. She refused a tot of whisky to calm her down and instead insisted that it was...

We flew through the night roads and arrived at the hospital in a jiffy. Some people find hospitals a little intimidating but I think you have to make the best of any situation.
Whilst the good lady made bovine noises of distress, I tried on some of their fine hats.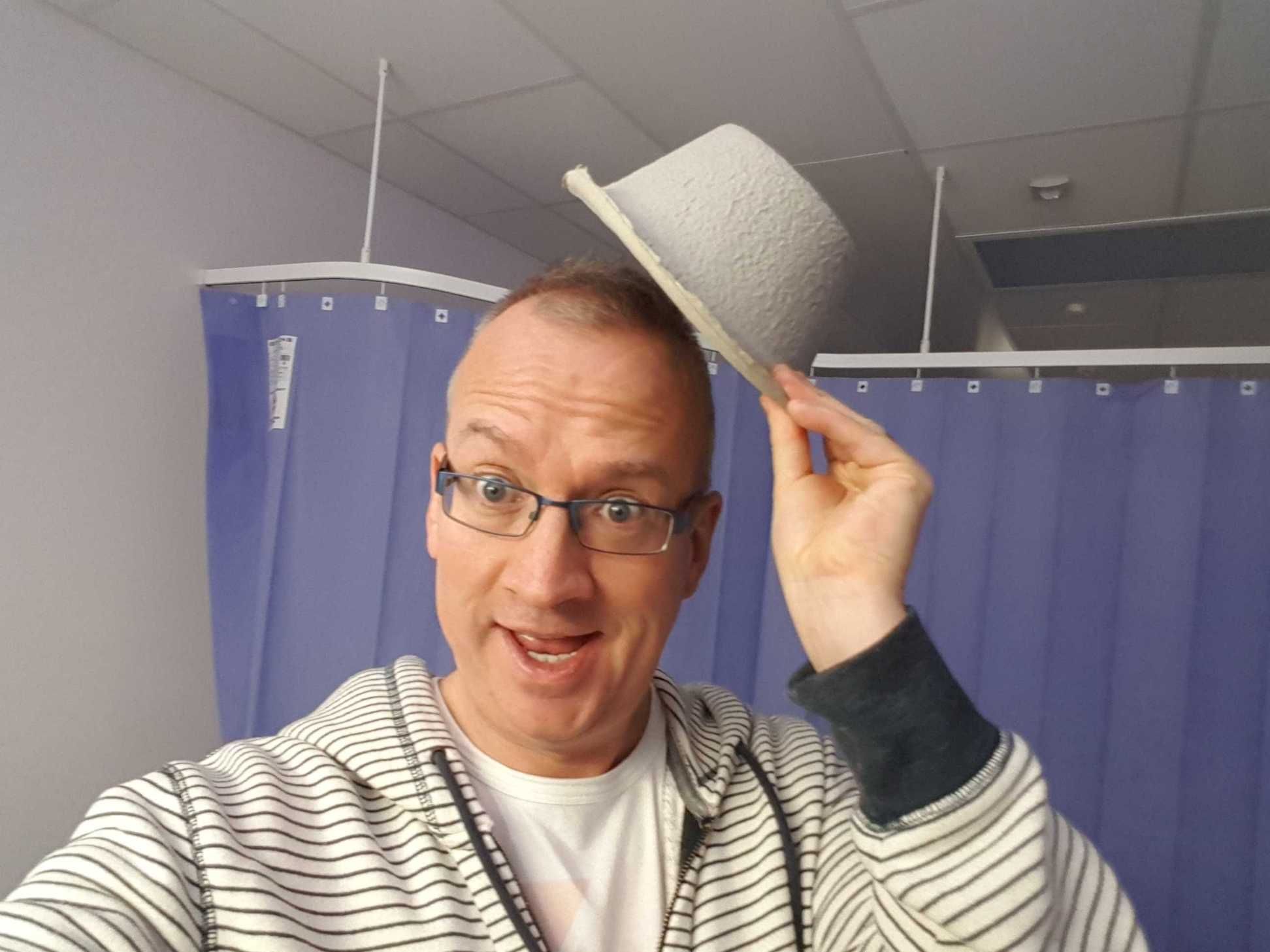 At this point the Doula arrived and swiftly started dispensing flower water to all and sundry. She even managed to make me take some.
Things rapidly came to a crescendo. The universe contrived to position me once more at the foot of the bed. Facing headlong into the mouth of madness which still haunted my dreams after the carnage of my daughter's birth four odd years ago.
I shall spare you the details. Needless to say that this birth was a much easier affair than the last disaster.
In no time at all my son was born, kicking and screaming into the world. I would be lying if I said that I didn't cry. In fact I cried all over the place.
I am very happy. I can't seem to stop tear'ing up though. It's quite disconcerting. I suspect the flower water of course. Bloody Doula's.
I can't resist putting a photo up. It's a bit Facebook'y but who cares.
My amazing boy.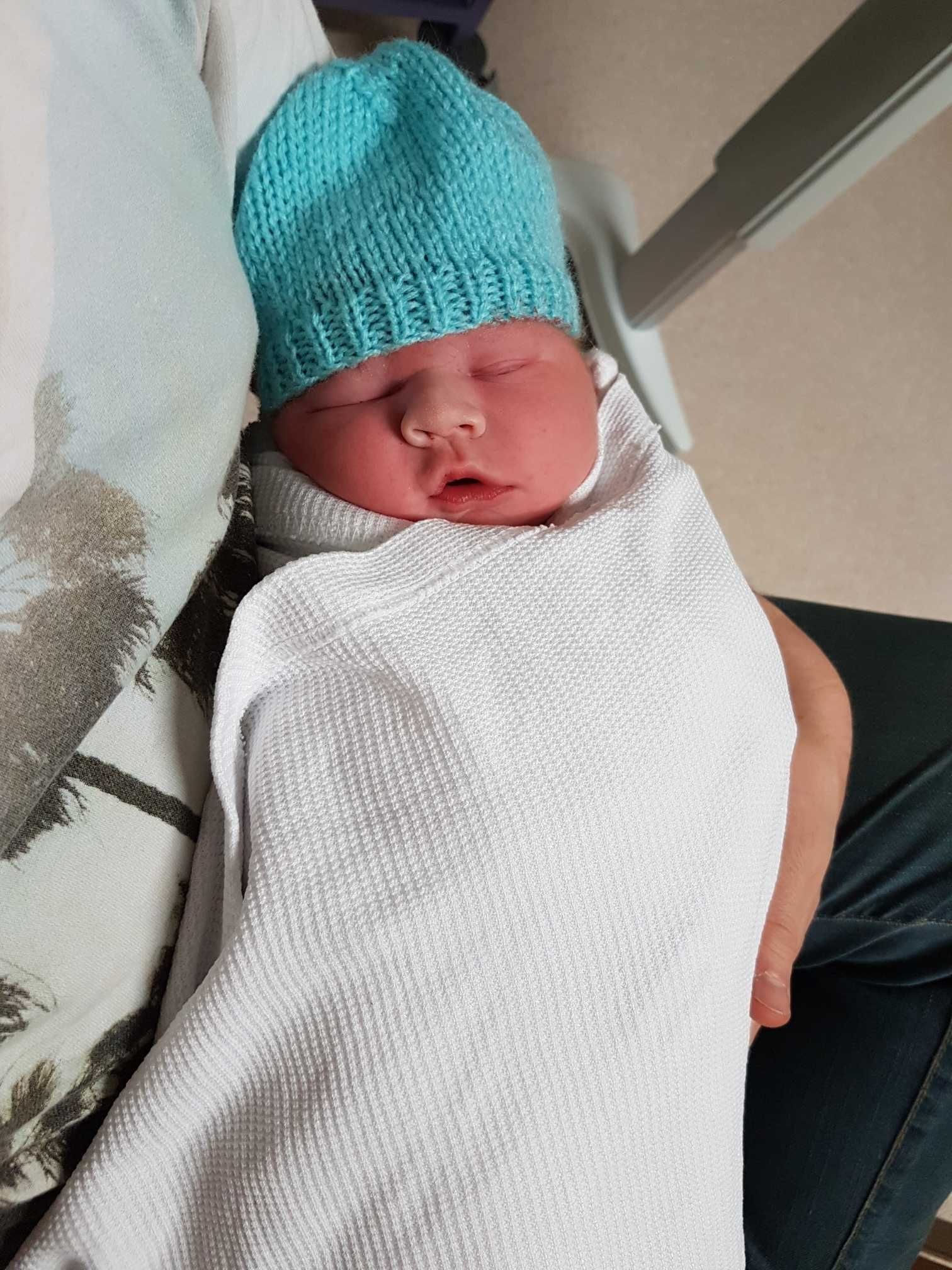 The nurse proclaimed he was 9 pounds. Despite Uncle Boom shouting in my head that he fired nine pounders at those blasted pirates on the Pacific. Nothing came out of my mouth except a croaky qwark kind of noise.
Oh yes, one more thing. I was shown the placenta... Tree of Life my arse!