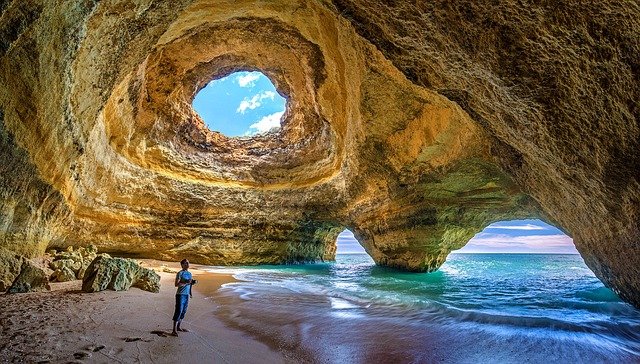 We cannot teach people anything; we can only help them discover it within themselves.

-Galileo Galilei.
---
In my last post, "The Magic That Happens When You Truly Appreciate Someone!", I have shared my opinions about what happens when we give importance to the people. And why should we appreciate others. And some other stuff like that.
I noticed a funny thing about human behaviour in that post. It made me think a lot. It was a request by a steemian. He asked me something like this:

Clearly, he wasn't familiar with steemit laws. Well nobody is ever, in the beginning. When I joined, I made a few mistakes myself.
But the thing is, why do people make silly mistakes like that?
How will you react if someone tells you that he is new to this world thing, and why don't you give him a few hundred bucks?
Definitely, you wouldn't like it!
So Why Do Some People Behave Like That?
---
Not only some, I would say almost everyone behaves like that. Some subtly while some others not.
But the basic human behaviour remains somewhat same for everyone.
The one where everyone thinks only about his/her benefit!
Not only on steemit, you can witness this everywhere.
The thing is, we are always concerned about our and only our interests! We don't give a damn about someone else interests.
That is what he did in my last post!
And that is what we all do in our lives. We think about our interests only.
The thing about such actions is that nobody likes them, nobody likes those people who act like that. Always thinks about themselves only. I am not being mean to someone. I am telling the common notion.
Do you like the person who talks about himself only, and doesn't give a damn about you?
Probably not, right?
Things like these will backfire you!
That's how people get flagged here on steemit. And in real life, that's how fights break out between people.
When you think that someone doesn't care about you, and cares about only himself/herself only, a lot of things will go wrong then!
The Behaviour That Is Bankable Everywhere.
---
Instead of talking about yourself, your interests, if you talk about others interest, others problems, the picture becomes completely different.
Just look at this.

And this.

And this one too.

What happened here is that these people showed more interest in my post than the others who commented on it. And I upvoted them as a return for their appreciation.
And their interest wasn't fake but genuine, that's why it worked so well.
They shared my interests on the matter and talked about what I was interested in. What I wanted to talk about.
If you can understand this basic behaviour, you can improve your life exponentially, in every possible way.
Where can you apply this in your lives?
---
Everywhere. When you talk to your friends, your associates; talk about what they want, what they like.
Because nobody is interested in what you want.
Everyone is interested in what they want. There is some self-greed in everyone. You can't deny that.
Talking to someone about their interests will make you an exceptional conversationalist. It will improve your social connections.
And what is more important in this world than connections?
This may be a tiny thing, which everyone on steemit can notice every day.
But how many people learn from tiny things? I guess not many!
If you don't learn from things around you, can you ever grow?
---
ALL IMAGES ARE UNDER CCO CREATIVE COMMONS FROM PIXABAY.COM.
---