The Search Continues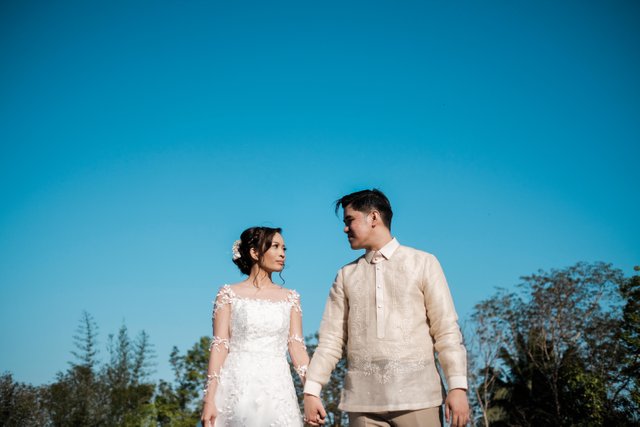 This is the second of a two-part Birthday series of posts. It was my birthday yesterday, but today it's @randomli's. Yes, we were born hours apart from each other, destiny and all that :D Like last year, I'm out and won't be able to respond to your comments for a few days. This is a scheduled post, so I aplogize for the delay in my replies. My wife and I are currently in Cagayan de Oro en route to Camiguin by the time this is posted, so if there are any Steemians who live there, hit me up! :D
Just by looking at the picture, you would think that title should be "The Search is Over" instead, but that would betray what my wife and I are about. If anything, we're only just getting started. In the first place, it wasn't a search for true love or whatever, it was a search for an identity, a purpose.
I've just added "husband" to the growing list of hats I wear, and hopefully a year or so from now, I could add "father." What can I say that I haven't already said in last year's post? Should I say that I've found my purpose and I'm going to work on it further? Should I say that the search is meaningless?
Over the past year, I realized that the search may very well never end. The key is to always be hungry, but never dissatisfied. If you find one that doesn't work out, improve or move on to the next one. I wish I could say more, but this is an ongoing story. While I'll try to keep everyone posted from time to time, I'm sure everyone is busy with their own search to even bother keeping track of mine.
Really though, this was just an excuse to compile a year-long project I've been doing with my signature. Now that it's over, I'm mulling over whether I should keep it going or change it up. It kind of feels like a summation of my year's work here, so it tugs on the heartstrings quite a bit. Have a look see at the end of the post and tell me what you think.
Oh, and more importantly, happy birthday to my lovely wife! May this be the first of a hundred more birthdays we share as a married couple <3
---
Help keep @lukestokes.mhth as a top STEEM witness. Vote now! :D
---
Join me in my Year of Resilience!