The other day I decided that I would quickly do my taxes, including my cryptocurrency capital gain/losses. This quickly quickly turned into seven hours just for figuring out the cryptocurrency capital gain/loss alone! This was absolutely miserable and I don't want anyone else to have to go through that process, so here I am with this post.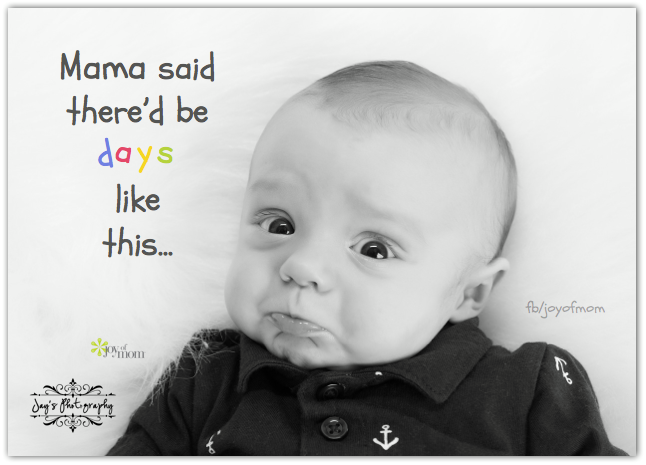 A little bit about me
Given my profession and background, I figured this process would be pretty easy. I am currently an accountant with my CPA license pending final review, I've been investing for years, and I graduated with degrees in both finance and accounting. 
The PROBLEM
Sounds like I have the formula for success, right? WRONG! You see, the issue is that the cryptocurrency space is so young that there's no good tax system in place. There aren't great records held by the cryptocurrency exchanges and wallets, there isn't a ton of documentation around the tax policies, and there's very few tax services available unless you want to pay hundreds of dollars. This leads to an environment where unless you record the purchase date, coins entered into, price at the time, and amount, you're going to likely struggle greatly come tax season.
The SOLUTION
Fortunately, today is not April 15th, and you still have some time to learn and work through your tax calculations. My goal is to help you save some of that time, work through these calculations, and get the painful part of cryptocurrencies out of the way, at least for another year.
After working through my seven hour process of calculating my cryptocurrencies, I decided that I needed to make a video to show people how I did it and provide them with tips and tricks to save some time. This video ran a bit longer than I wanted it to, and it was all shot in one take so don't expect an oscar worthy performance. That being said, hopefully you can learn what you'll need to do for your tax purposes and be able to do them yourself by the end.
Extra Tips and Tricks!
I also want to provide some tips and tricks below to help you jump start the process in case you don't want to spend the 23 minutes watching the video. I still highly recommend watching the video as there's a bunch of information that I just can't walk through below, but is important to know when doing your taxes. 
1. What is a cryptocurrency taxable event?
There is some pretty strict regulation over the treatment of cryptocurrencies. Currently they're treated as property, so any exchange of value utilizing cryptocurrencies is defined as taxable

Buying a pizza with cryptocurrency - taxable (watch video for demonstration)
Trading currency/currency - taxable
Buying services - taxable
Buying currency with USD or another currency - taxable
2. How are capital gains/losses calculated and how are they taxed?
Capital gains/losses are in their simplest form the gain/loss you receive between the time when you purchased an investment and the time when you sold an investment

Each purchase is treated as a separate lot, and must be relieved at different times based on your accounting method

FIFO/LIFO/Average Cost (watch video for demonstration)

Capital gains are either taxed as short-term or long-term
3. Where to find historical prices
Unless you kept perfect records of all of your cryptocurrency exchanges, you'll need to obtain the historical prices of every cryptocurrency you transacted with in 2017
Coinmarketcap.com fortunately has a nice historical prices section (see image below) which can help you obtain all of these prices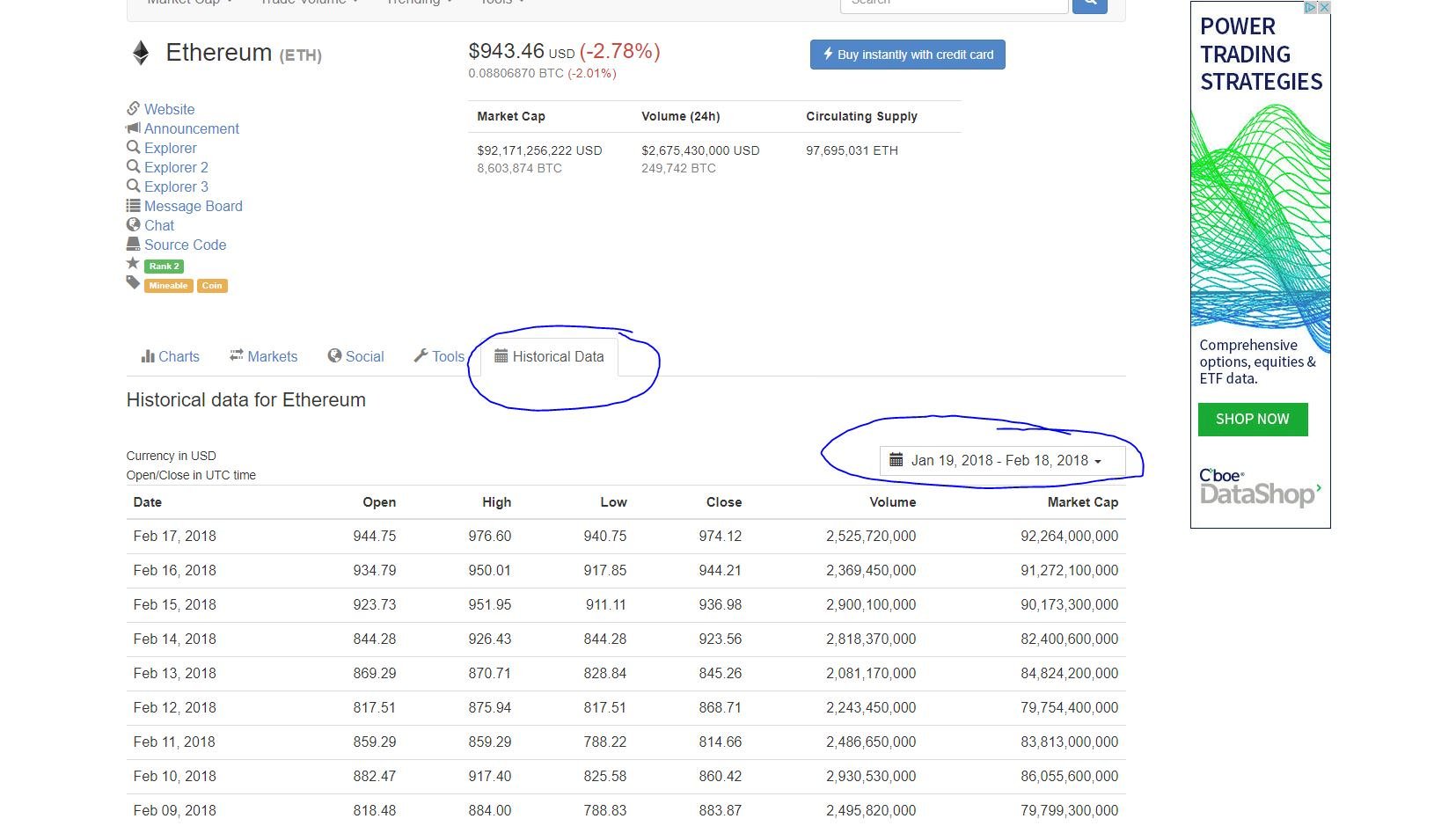 4. Built-in wallet/exchange reports
In addition to historical prices, you'll need to see all of your trades that you've made. Fortunately, the major exchanges and wallets provide you with historical reports that you can download into csv files
I have included an example of GDAX's report below. Once you click fills, there's a button at the top called "Download Receipt/Statement" which you can print out for each coin. Most exchanges have similar processes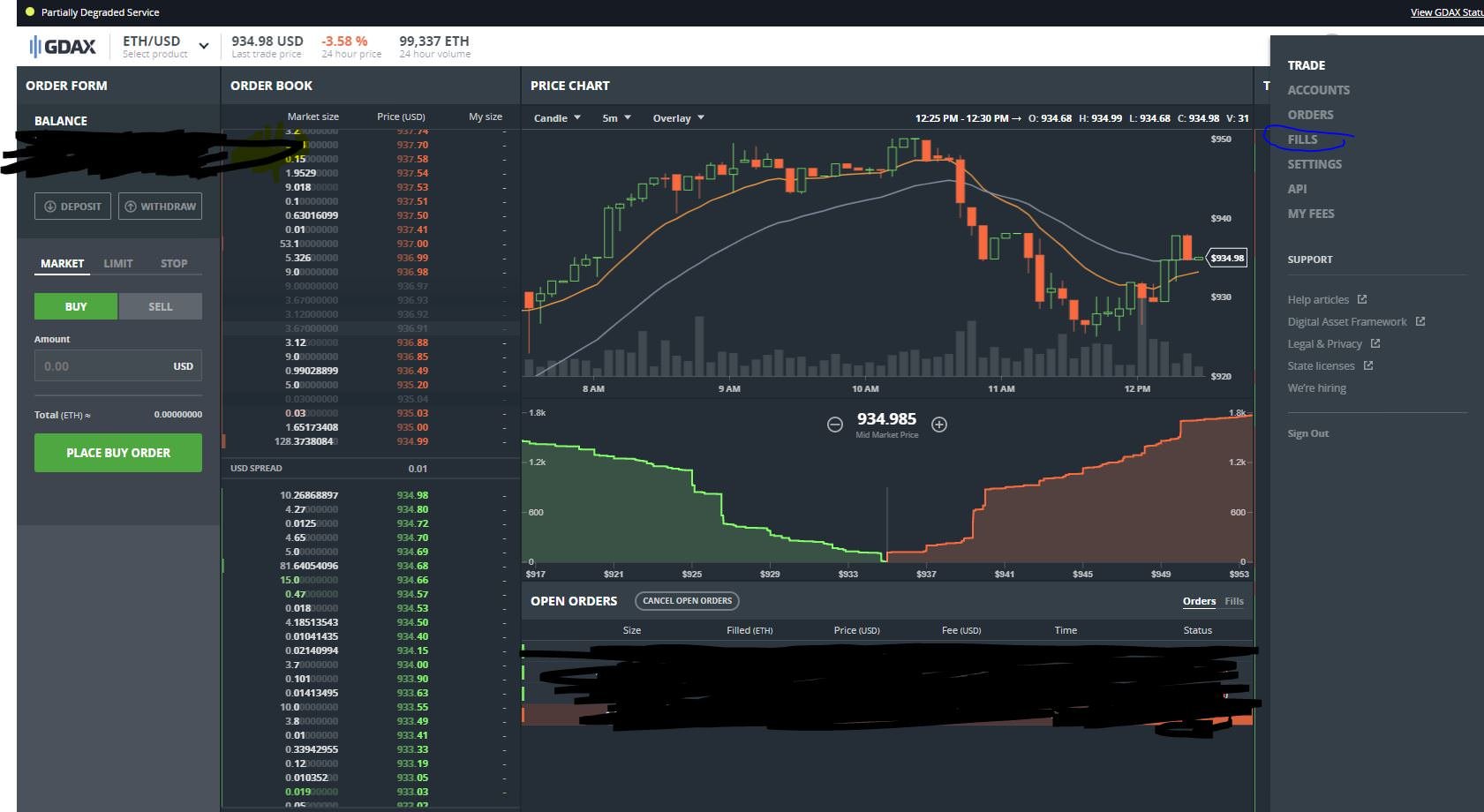 I hope that this helps you all figure out your cryptocurrency taxes. Being in this space is nearly always fun and exciting, but not when it comes time for taxes. There's some good news though! We only have to do this once a year! If this did help you with your taxes, or if you have any further questions, please let me know below and I'll do my best to help. I'm currently in busy season so my free time is limited/non-existent, and as such my responses might take a few days. 
Good luck with your taxes and your crypto gains in 2018!
Disclaimer: This is not tax preparation, tax advice, or similar services. I am simply sharing the knowledge that I have gained throughout my own process of calculating my capital gain/loss on my cryptocurrency transaction throughout the year. It's imperative that you understand and adhere to any applicable tax laws and regulations when completing your own tax return.