I don't recall on when was the last time that it's snowing in March, especially near to Easter. Why it's snowing again when spring is already here. Not that it's falling heavily, but people are pretty much ready for Spring.
Flowers are in bloom everywhere, and it's a bit weird seeing snow blanketing the ground and streaking whites against bare branches in the park.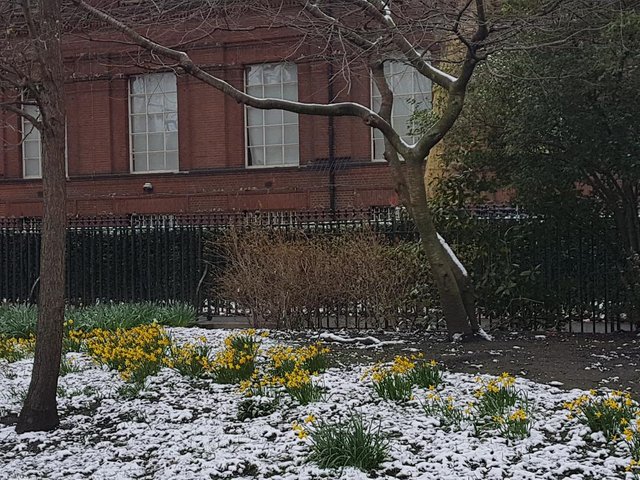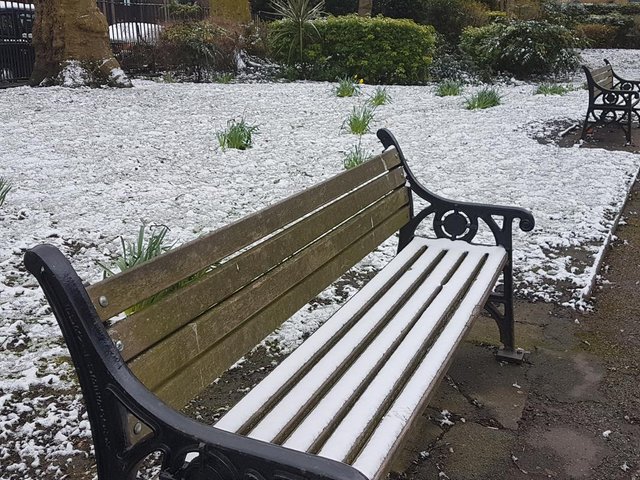 At the lil Park Square Garden.
It's been just a mild falling of snow from the day before and today was no different. Everyone am sure have had enough of the cold weather.
Today I wanted to bring Sophia at the rooftop, you know, have a quality time.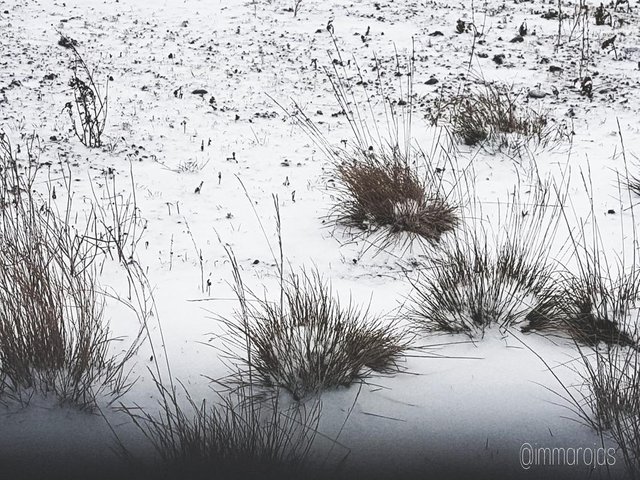 Snowy isolation.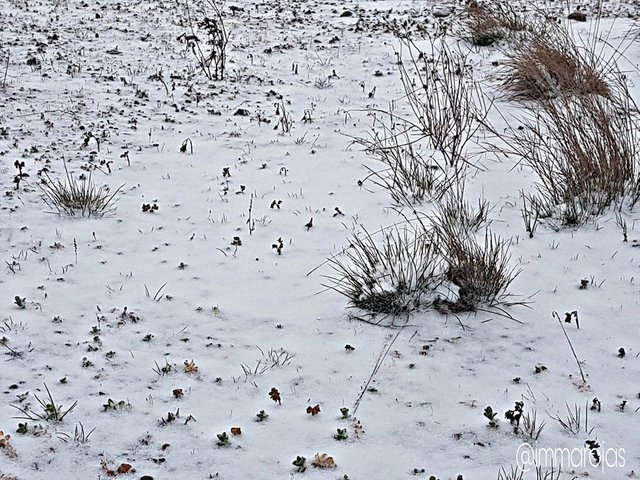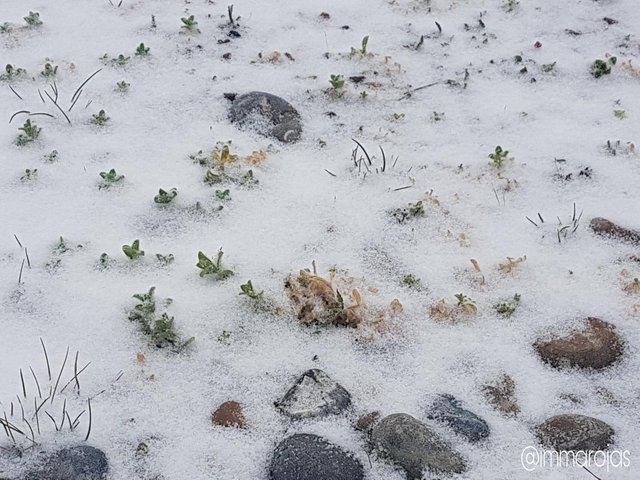 The top of our building is full of vegetable plots, rented out to the residents. Although anyone can go and pick some, we rarely ventured upstairs. 
Surrounded by barbed wire, the outer floor is covered with pebbles with no access to get through. 
The sunset views from here can be awesome...this I guarantee.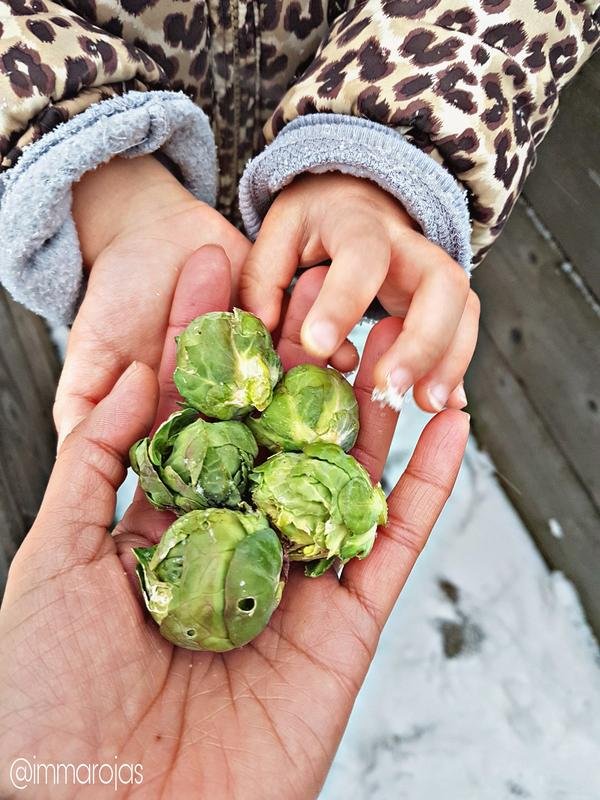 Some winter harvest of brussel's sprouts.
This girl isn't very fond of wearing her gloves. For a 3 year-old, she knows what she wants. Suffice to say, our fingers could have fallen off if i let her have her way😍😍😍
All images are mine, taken with my Samsung Galaxy S7.
Footer from @bearone, gif from @ninjace and @deveerei