With my goal to emigrate from my country ...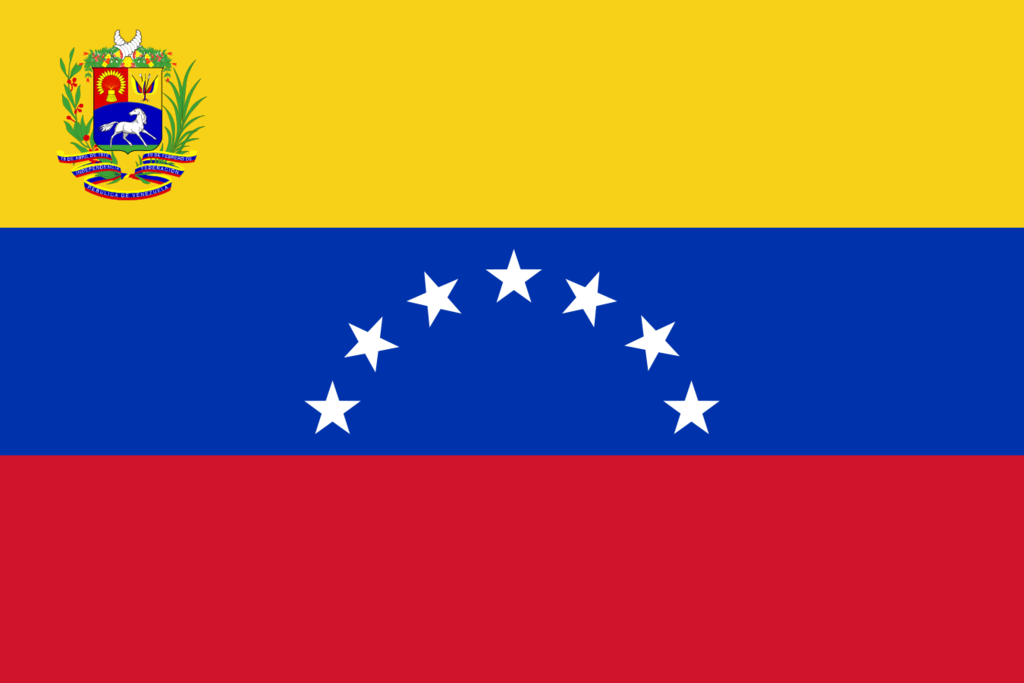 ... On my way was put the new platform,Steemit, and my result was: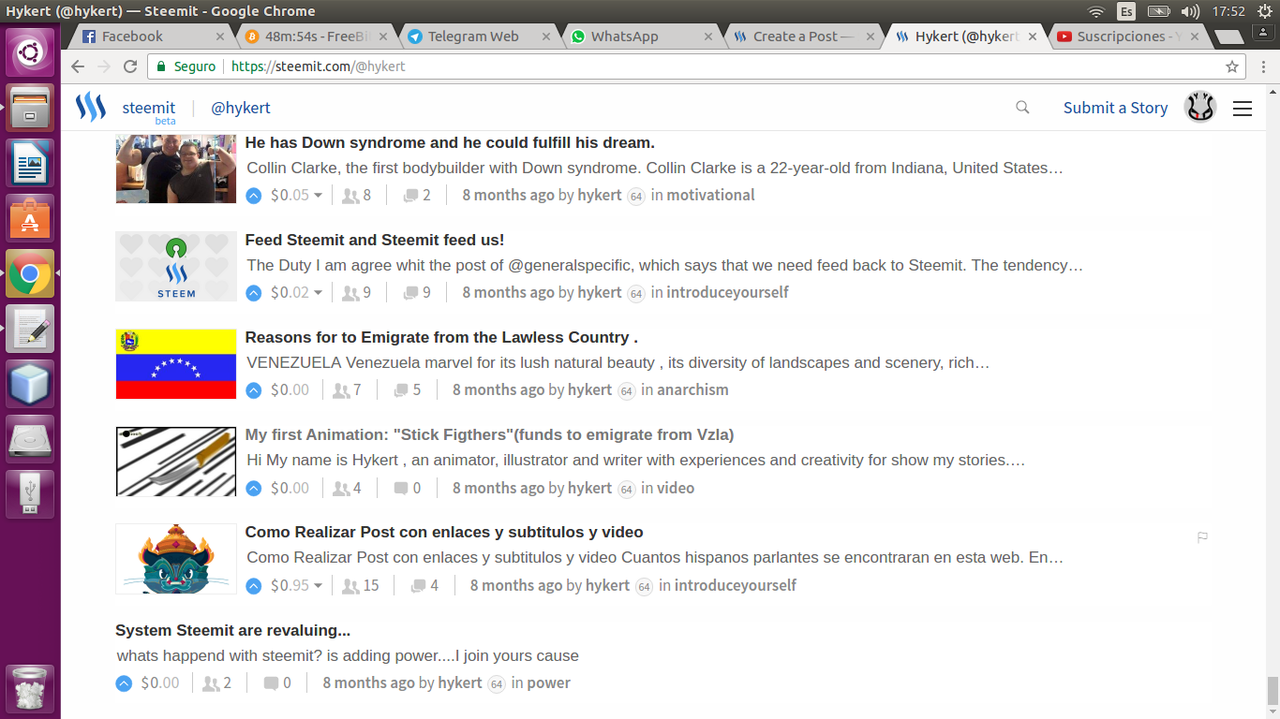 I decided to create a strategy to get the effective way to publish, publishing about 100 post without relevant results but this helped me to create my strategy that can be seen in my previous post:
Evaluating Steemit with my goal to Emigrate | Opinion.
Strategy that works for me to raise money for my goal. This is a view of my post when they started to be more relevant.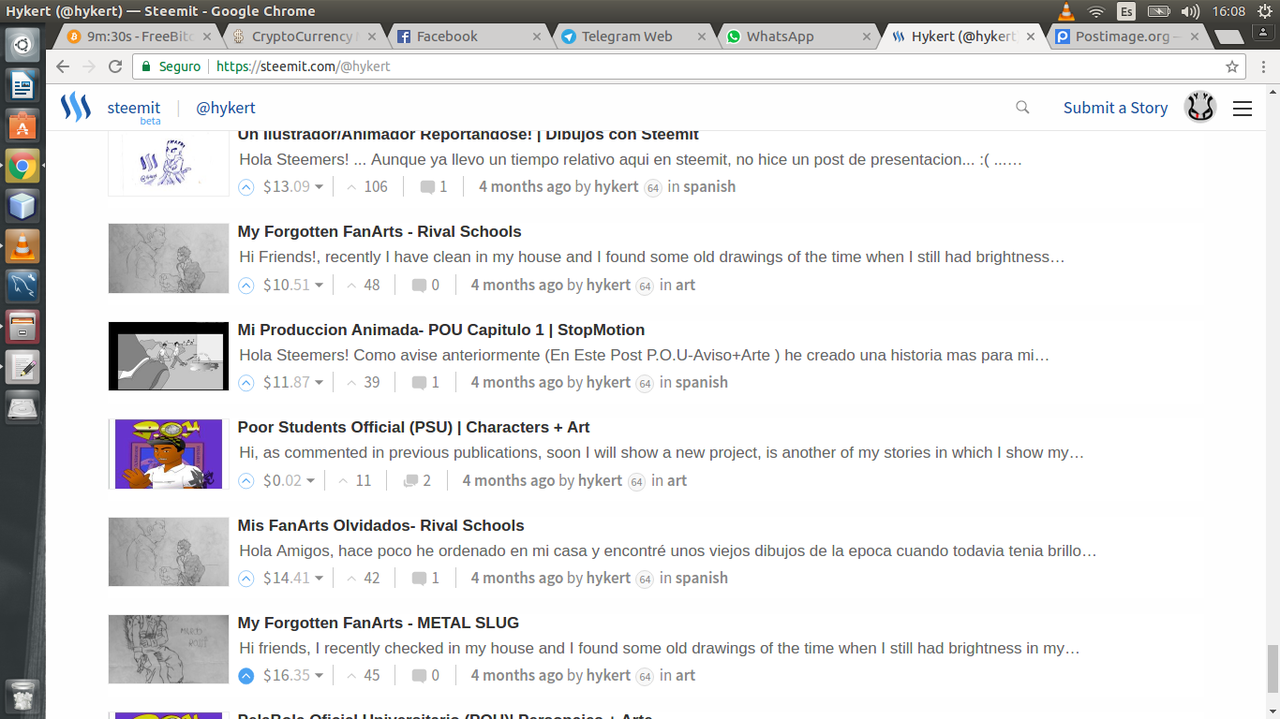 And as each gain is important, little by little they accumulated in my account up to more than $ 200.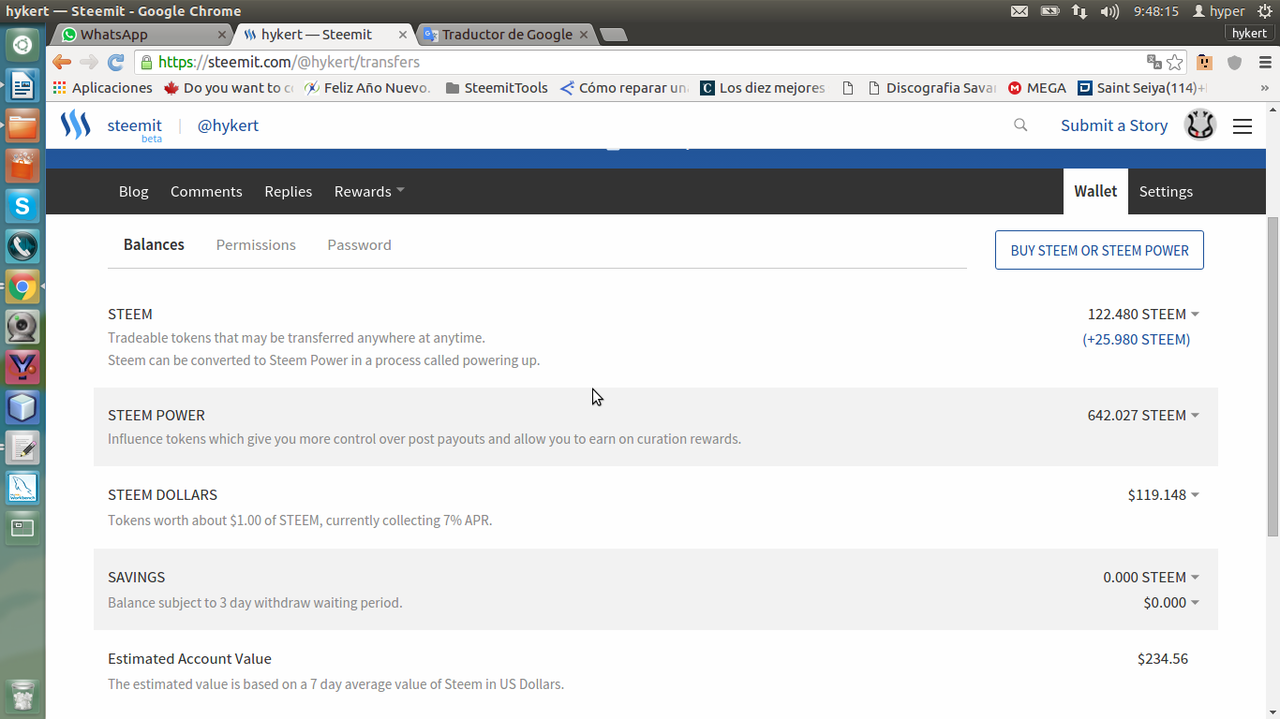 I did not take the photo at that time for some reason I do not remember, but I have this one.
You will say "but around 200 $ is little to make a trip", and partly yes, it is little but in Venezuela the dollar is worth many times more than in other countries, so it was not so little. After arduous collection of SBD, I transferred to an Exchange page.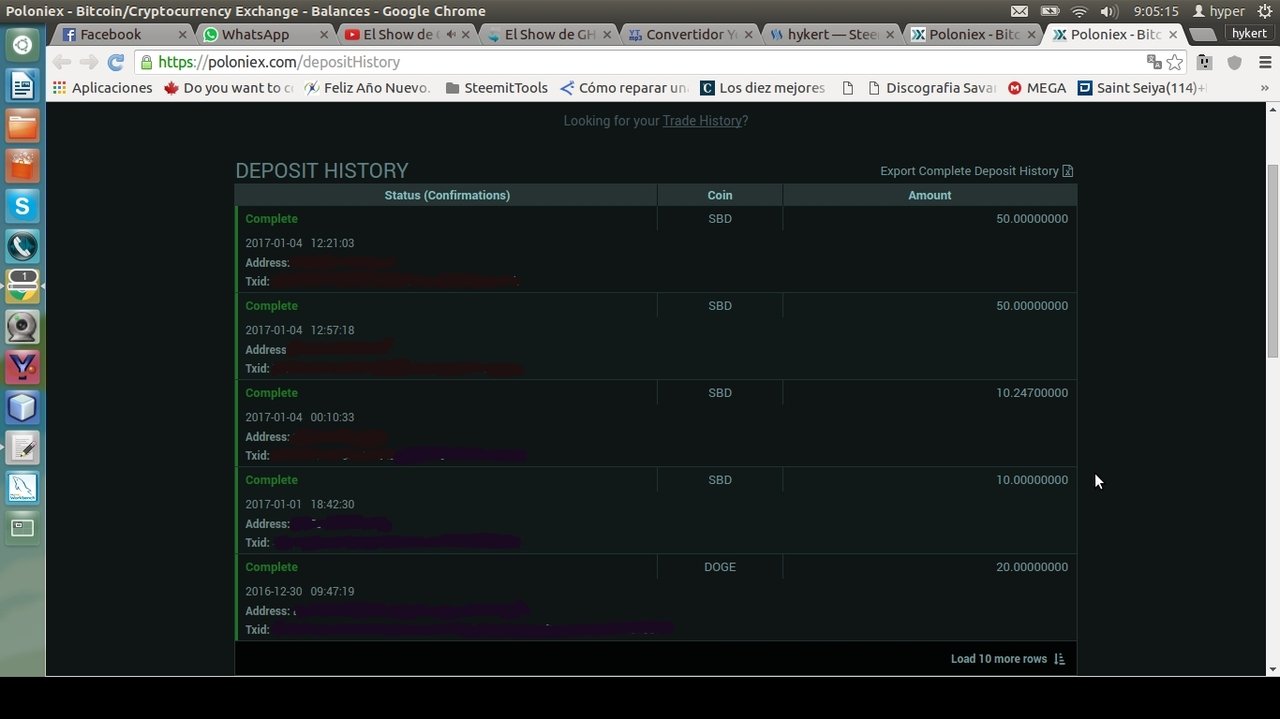 One of the deposits of SBD, again forget to take a picture of everything (although I think that so much photo makes it tedious)
I changed the SBD by BTC (Bitcoins) and then wait for it to increase its value in Bolivares (the currency of the country) since as inflation is high it makes the dollar worth more and more.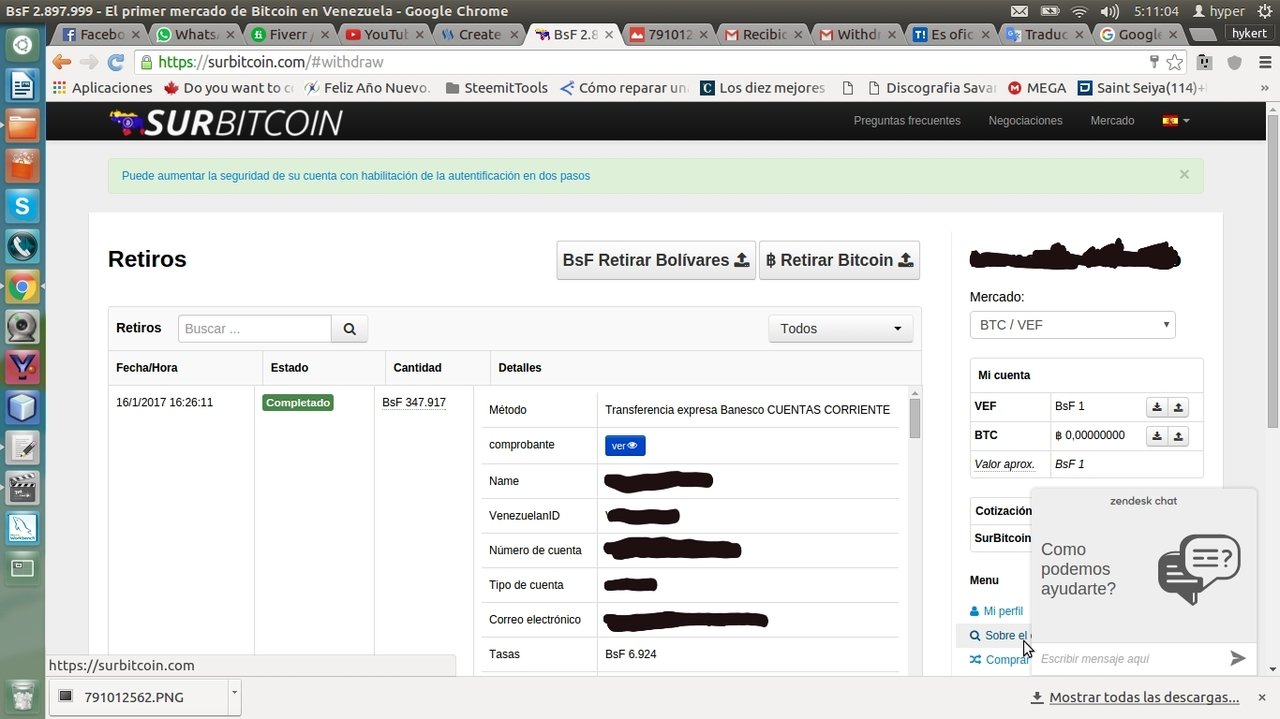 This is one of the sales of BTC X BS I did to get the gain. Again the same hehehe
And I finally got my local currency into my bank account.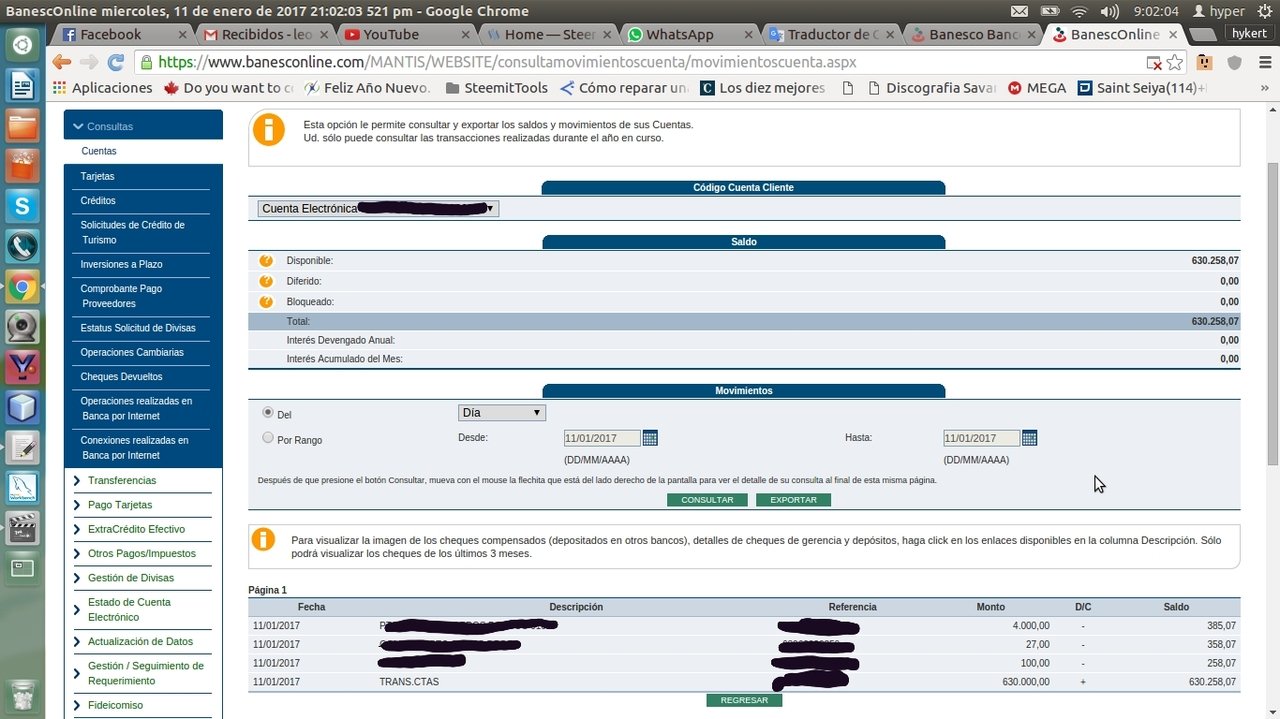 I have the habit of forgetting things jejeje
In this way [Steemit] (www.steemit.com) and you who support me helped me with my goal of Emigrating. Thank you for really helping me to have more possibilities in my life. Steemit and his community Rules!
Continues > A new country, new experiences, new aspirations.
---
You can see more tips that you can read in my opinion section.
Are you an influential person in Steemit? | Opinion
Things that Influence Users to Read Your Post | Opinion
Tips for Creating Popular Post | Opinion
Evaluating Steemit with my goal to Emigrate | Opinion.
j702 13417