"Thank You For Having Children"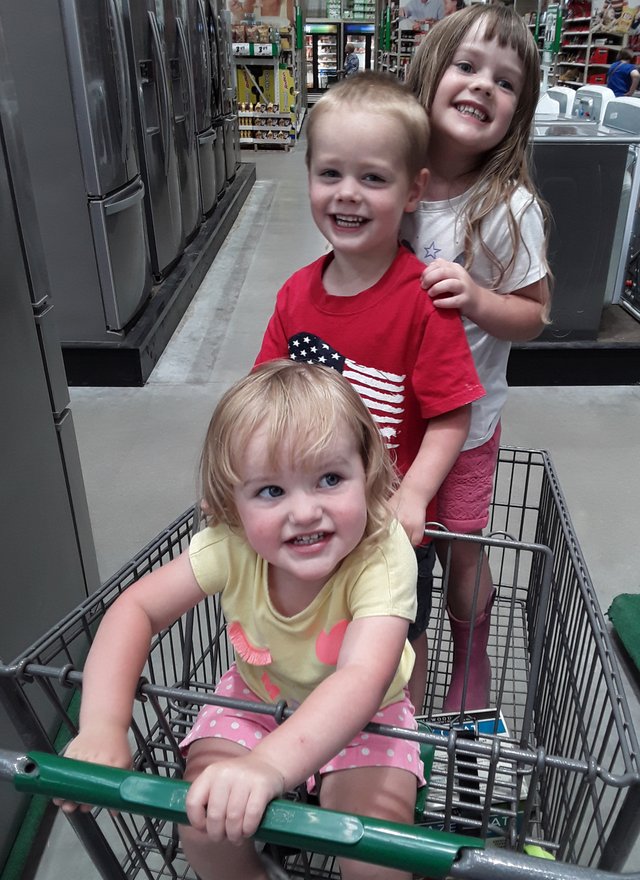 It was in interesting conversation in the checkout line.
Baby girl (who's not much of a baby anymore) was peeking around my leg looking at the lady behind us in the checkout line. I'm not sure if she was actually playing or just being shy, but the lady took the opportunity to strike up a conversation. She commented on how nice it is to see a mom with so many kids and another on the way. She seemd quite disappointed that the national average fertility rate is less than 2 kids per couple. (I'm not sure on the accuracy of that statistic, but it wouldn't shock me.) So she went about praising me for embracing motherhood along with bringing up other small talk.
She mentioned how she grew up just a little ways from the town where we were shopping at, but currently lives in New York. She said she has to visit home once in awhile to get a sense of normalcy again, and how she really wants to get out of that state. I don't blame her! The poor lady. The world is going crazy, and I sure wouldn't want to live in the middle of it. Yikes.
The line kept moving and it was our turn to checkout. The kind lady ended our conversation by telling me, "Thank you for having lots of children, someone has to." Honestly, I found it a little strange, because to me, 3-4 kids doesn't seem all that much. (Ok, unless I'm by myself and they are getting out of hand, than it's a lot!) But I suppose to most, 3-4 is a lot. I know I used to think that way when I was young. Funny how perspectives differ and change.
Well I thought I'd just share that short little story with you. Have you had any interesting conversations with a stranger while shopping?