Saturday Walk, Fitness and Green Juice!
This is Saturday and this time we didn't stay at the hotel in town last night, but chose to drive to the Alliance Française early morning. This was only my daughter and me and while she was having her 2-hour French class, I had my walk and exercise at the Lumpini Park, and then had breakfast.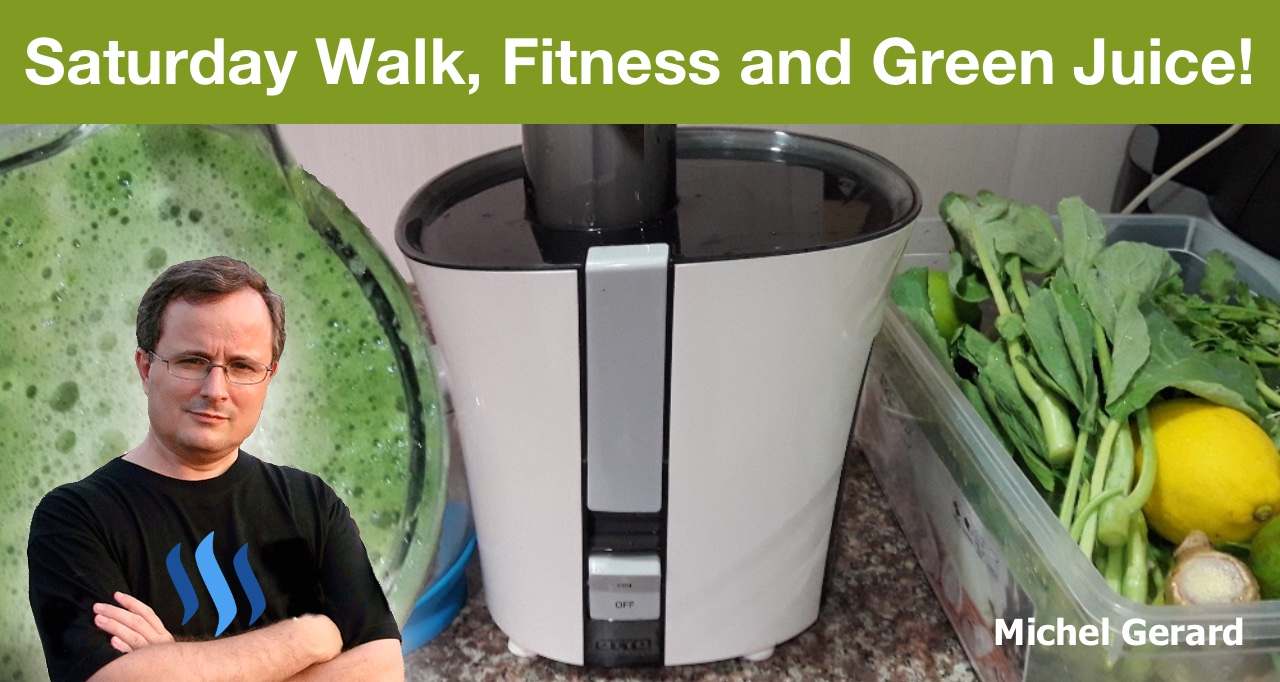 We left home at 6:45 a.m. and it is a 45-minute drive with no traffic at all on the expressway and the center of Bangkok. We arrived well in time for some French homework, and then the class started at 8:00 a.m.
Saturday Walk, Fitness and Green Juice!

I started my walk from the Alliance Française and walked 2.68 kilometers to where the fitness equipment is located. Going back to the Alliance Française was another 700 meters.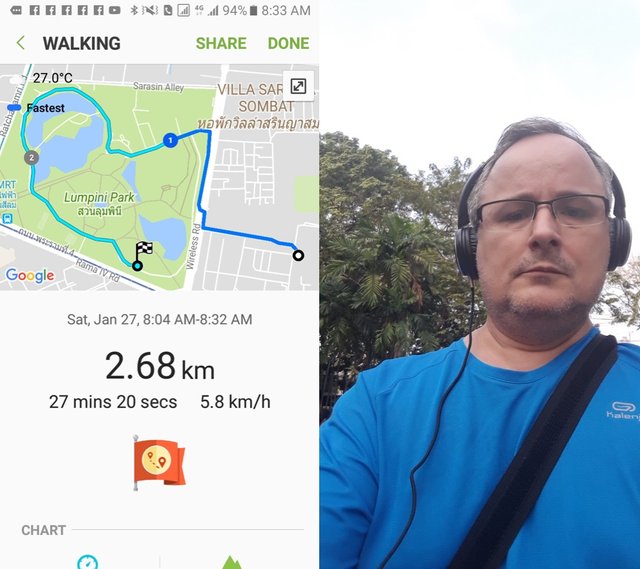 A lot of people this morning walking, running and exercising.
I had my 40-minute exercise, and then had a nice breakfast at the Alliance Française.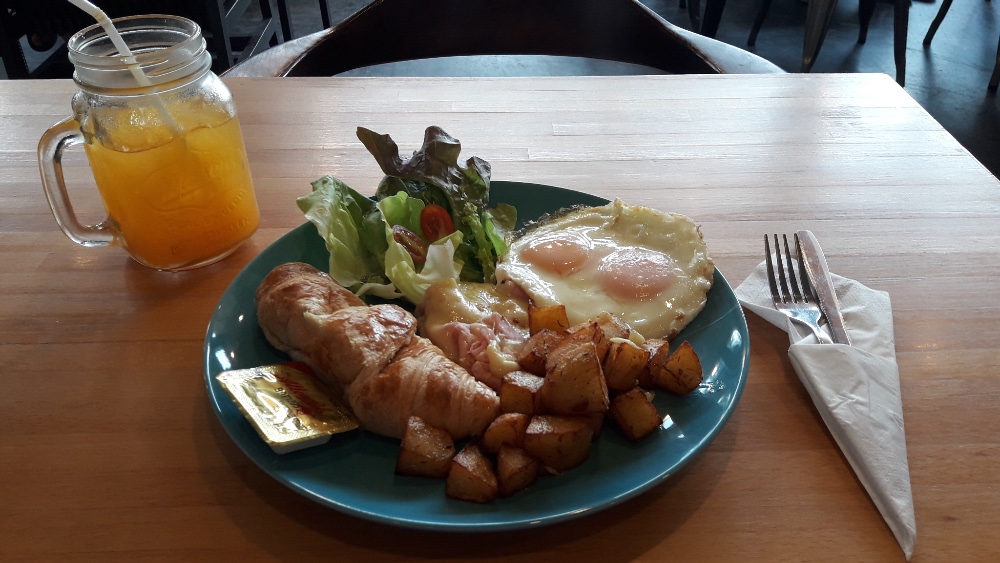 Real orange juice, fried eggs, ham and cheese (which was not reasonable), potatoes with croissant.
Then, we drove back home and it took another 45 minutes.
I was in the mood and had time to try my first green juice. So I grabbed the juicer we bought two years ago and that had not been really used except for a few fruit juices, and cleaned it. Then I prepared all the vegetables I wanted in it.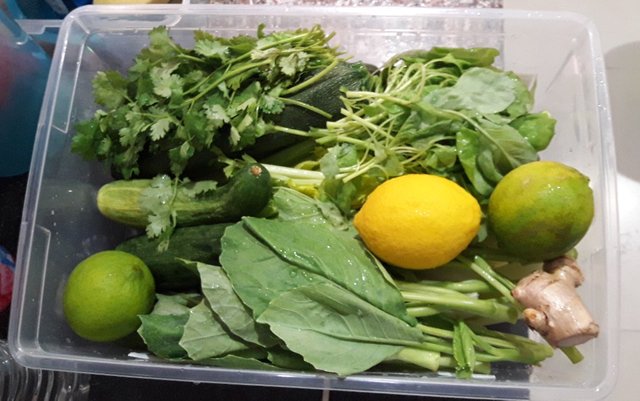 I am not sure of what all the vegetables were, but I used some coriander, Chinese kale (I think), cucumber, spinach, celery, courgette, ginger, lemon and lime.
This is the juicer I have and I used a tea pot to collect the juice.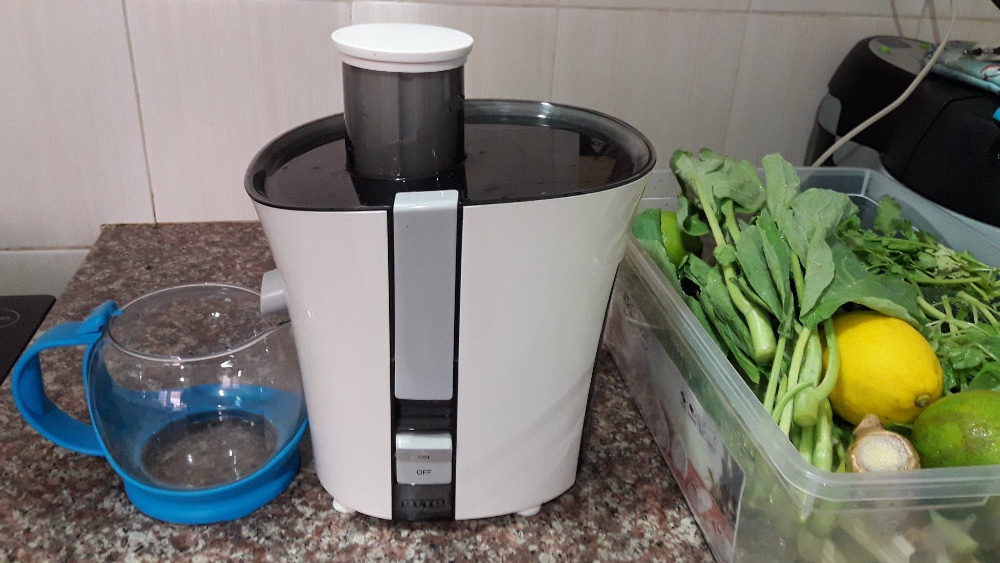 Let's get started!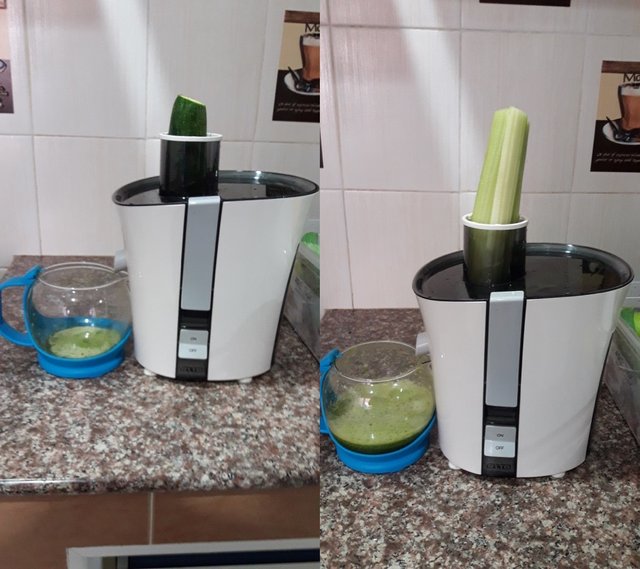 Lemon, lime and ginger. I didn't dare put too much ginger in it!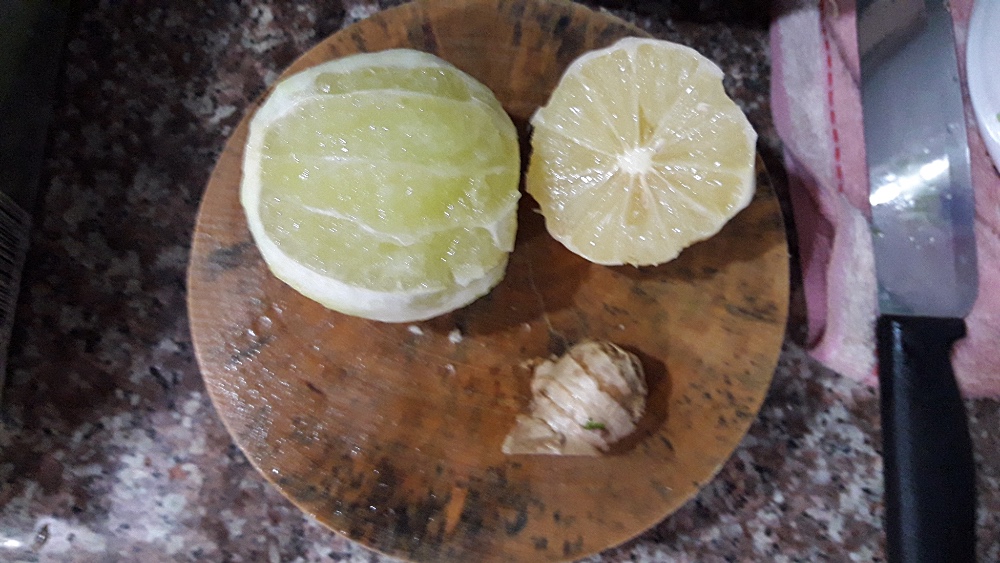 When the tea pot was full of juice, half of the vegetables were gone and it was definitely quite a lot.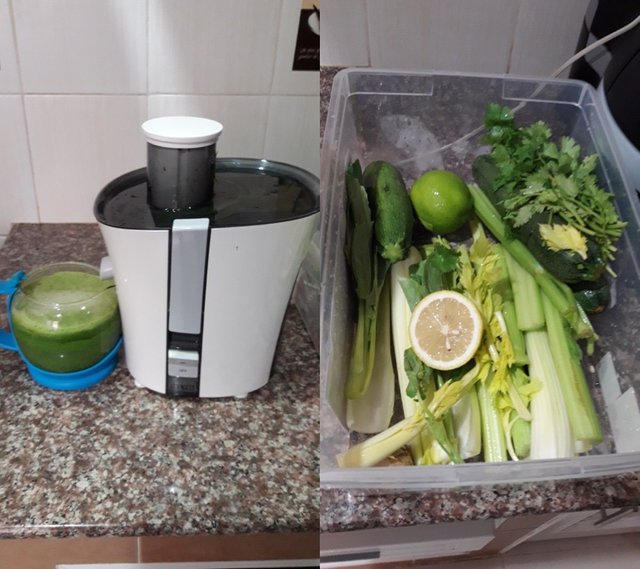 Now, this was all the waste. Is it normal to have so much waste or my juicer is low quality?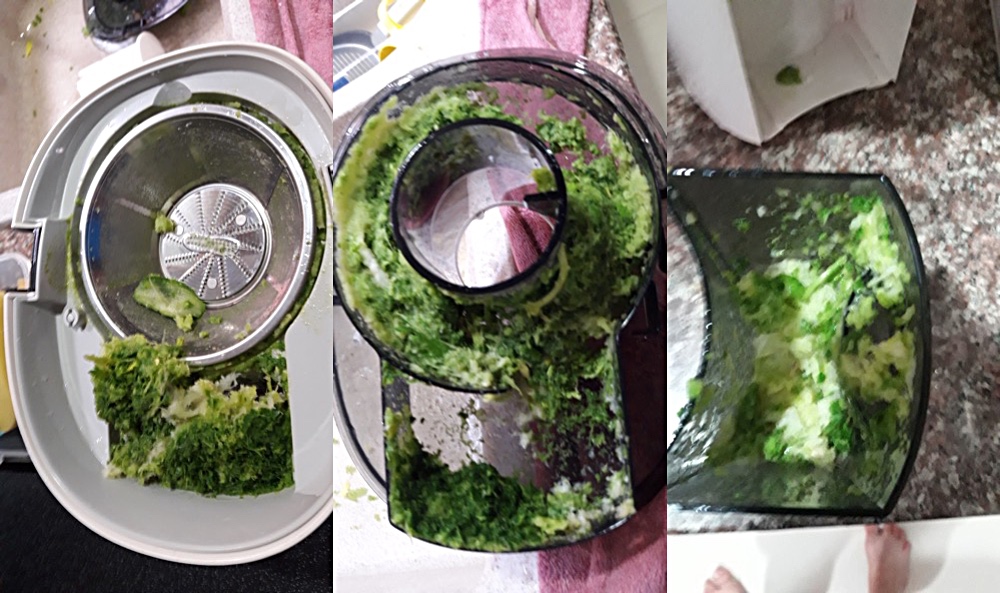 The result was a beautiful green juice containing a lot of nutrients.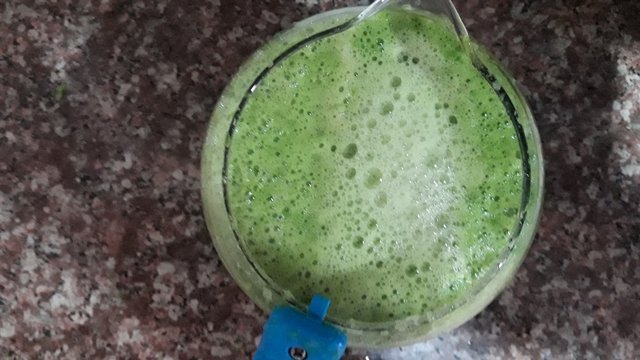 This glass was my lunch and I have some left over maybe for this evening or tomorrow morning.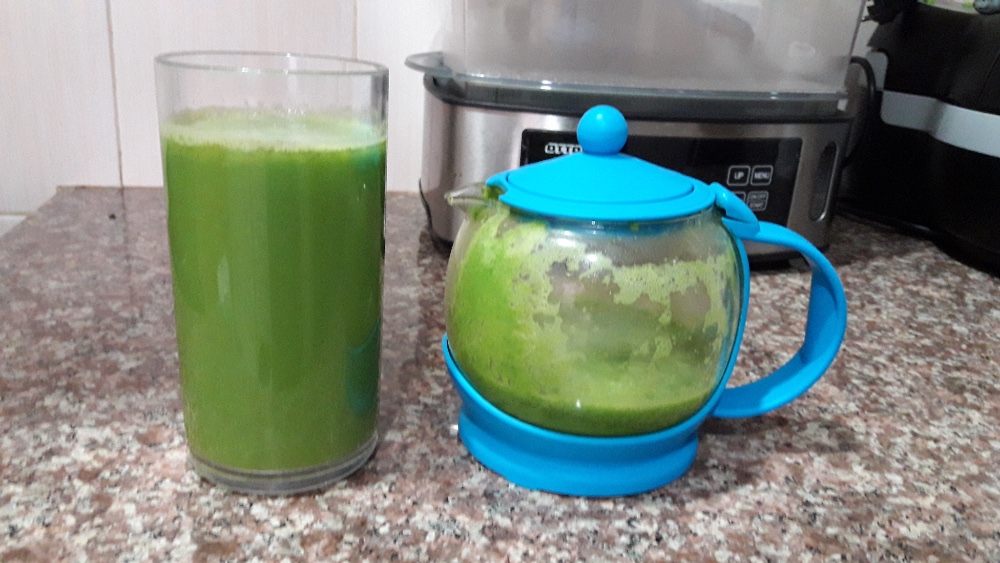 First time I had a glass of green juice and I wondered I would be able to swallow it.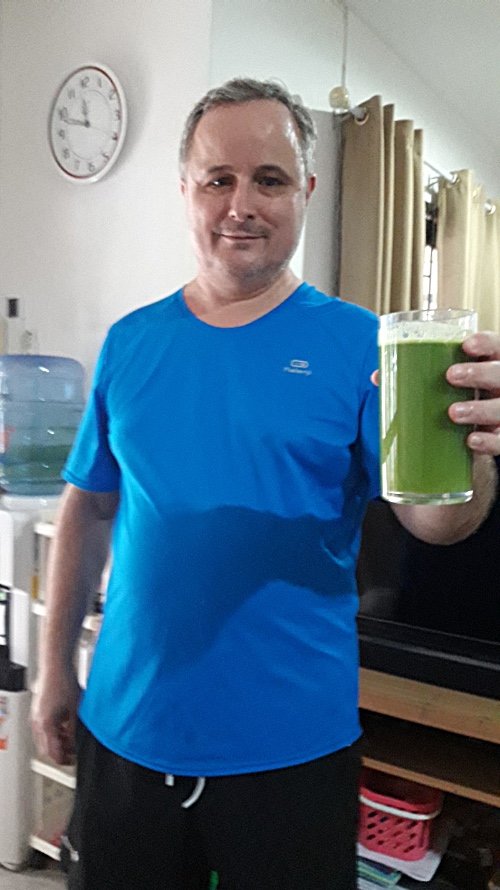 I am glad to report that I was able to drink the whole glass and the taste was not that bad. It was quite bitter and unusual for me, but I think I can have one of these daily. I will try anyway so I can accelerate my weight loss.
I hope that you enjoyed this post and that it will encourage you to seek better health with exercise and green juice. Please upvote if you'd like me to post more health posts like this one.
Would you please help @jerrybanfield become a top 20 witness because you can help funding projects to build Steem as explained here? Vote for jerrybanfield as a witness or set jerrybanfield as a proxy to handle all witness votes at https://steemit.com/~witnesses. Read the 5 reasons why I'm voting for Jerry Banfield as a witness and how to vote in my post.
Michel Gerard