A Saturday Morning Starting Very Well!
Today I'm going to share with you my Saturday morning, which started very well after reading my comments on Steemit and seeing a portrait of me by @sweettais.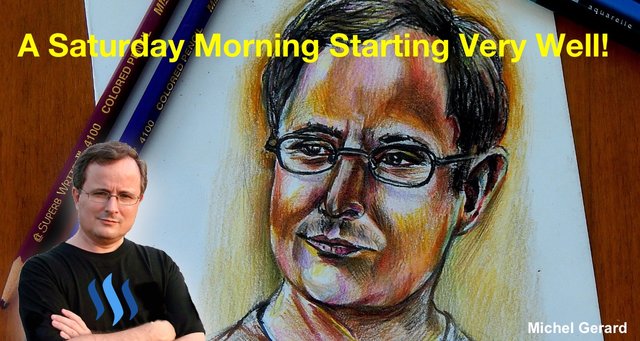 In this post I am going to show you this amazing portrait of me, then my walk and exercise at the Lumpini Park in Bangkok near the "Alliance Française" and my noon juice.
All photos are mine and taken with my Samsung phone.
A Saturday Morning Starting Very Well!
I like to look at my Steemit comments in the morning and respond to them. This morning I had the pleasant surprise to see a comment by @sweettais saying:
Thank you for helpful information! I have a small gift for you- your portrait and hope you like it:)
I went to her profile and saw this portrait of me.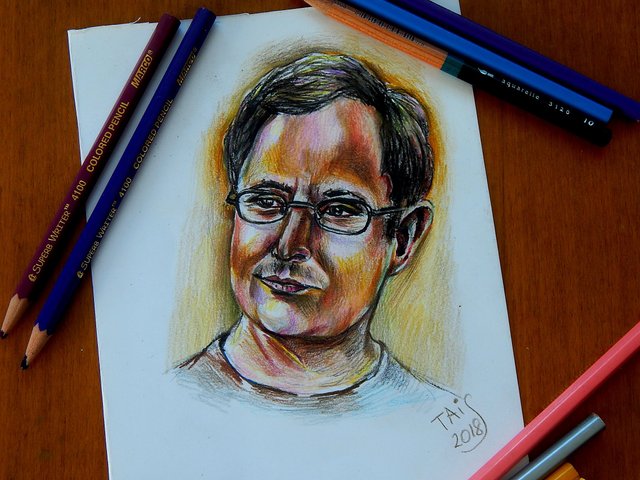 What a pleasant surprise it was.
I like this portrait very much and I'm honored that @sweettais has taken the time to draw a portrait of me.
That's the first time someone draws my portrait.
A big thank you to the artist that you see below.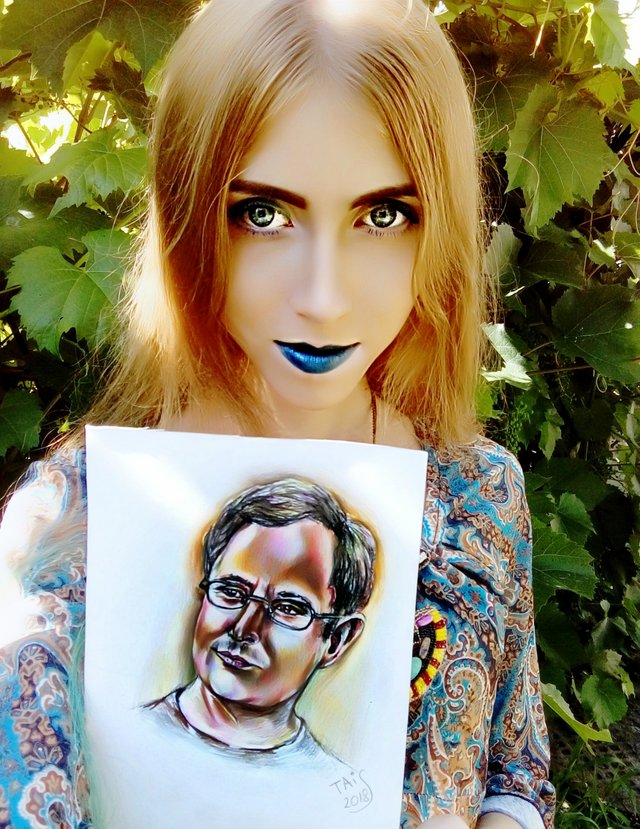 Visit @sweettais' post here and upvote: Portrait for a big man on steemit @gmichelbkk
As it is Saturday, my daughter and I left the house at 7:00 a.m. for the French lesson at the "Alliance Française" in Bangkok starting at 8:00 a.m. During the 2-hour class, I have time to do my walk and exercises at the Lumpini Park, and then have breakfast.
You may like to read this post: A Morning at the Alliance Française in Bangkok.
This morning it was raining a bit and it did not stop me.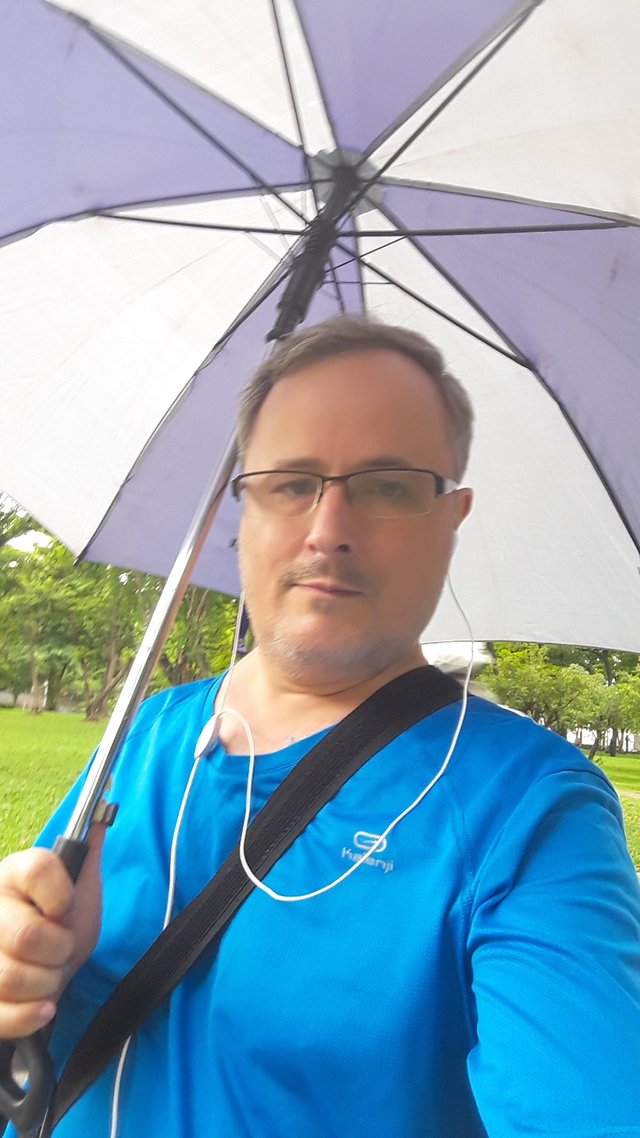 At the left is the app showing what I did this morning, 30 minutes of exercises and 21 minutes for the walk. My weight is now maintained at 75.1 kg.
At the right is the map for my walk from the "Alliance Française" to, and then in the Lumpini Park.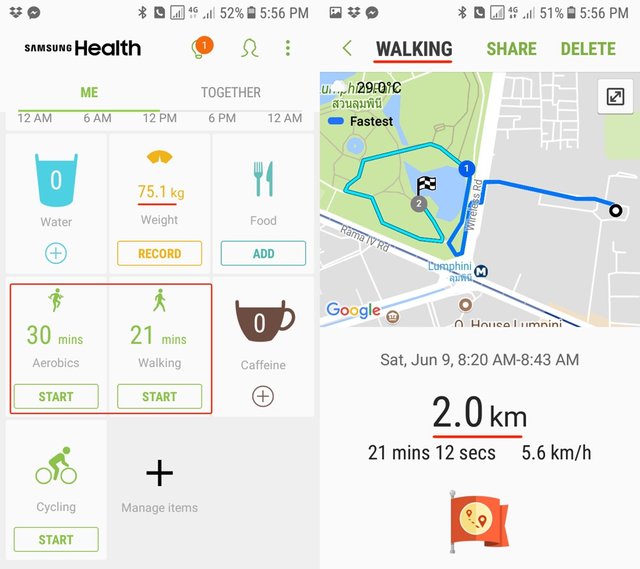 During my walk I noticed the 3 garbage sorting bins and it reminded me of the ones I saw in Tokyo.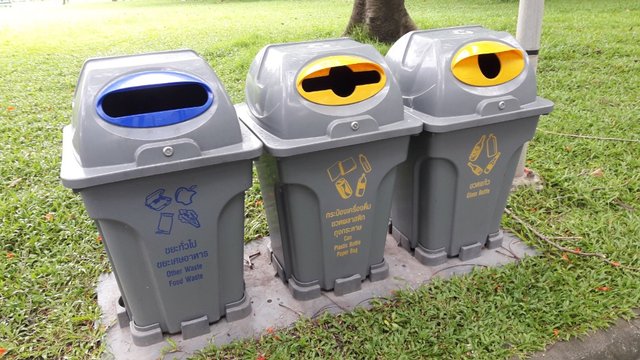 They have 4 different bins in Tokyo, as you can see below and I think that having 3 is already pretty good, providing that the content doesn't end up in the same truck, as I have seen it done several years ago.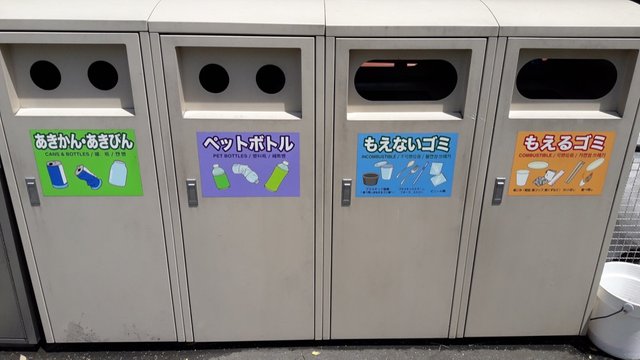 This digital advertising is pretty recent and takes quite a large area of the building.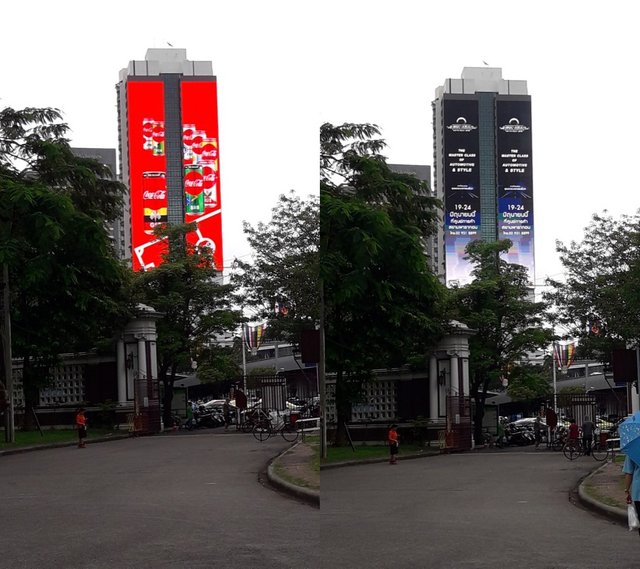 In the park, there are people doing Tai Chi every week.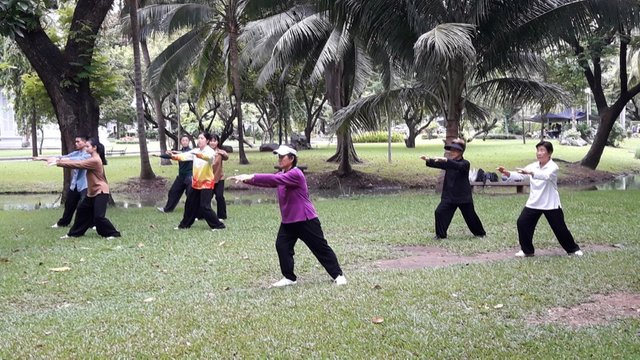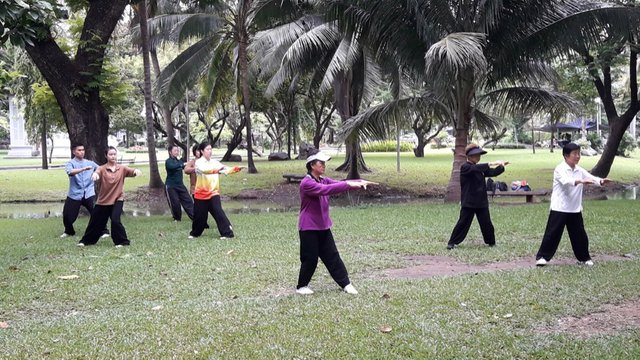 I am using the fitness equipment in the park, which is starting to be in really bad shape unfortunately. It stopped raining at that time.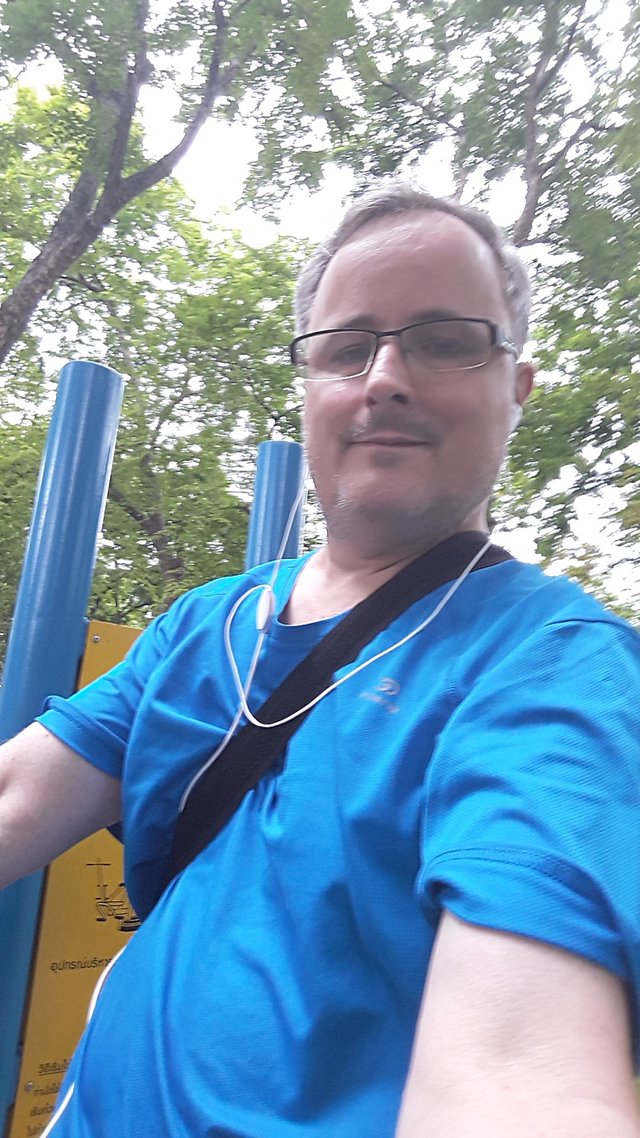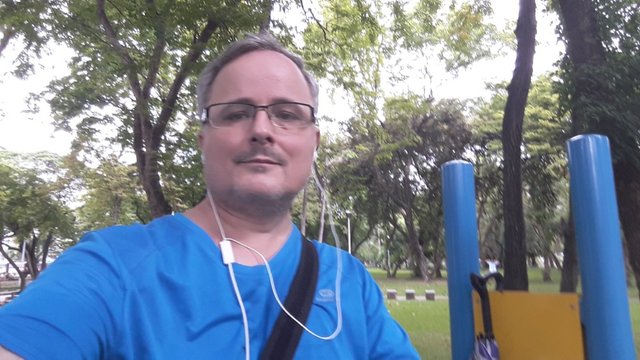 The view from the fitness equipment I am using.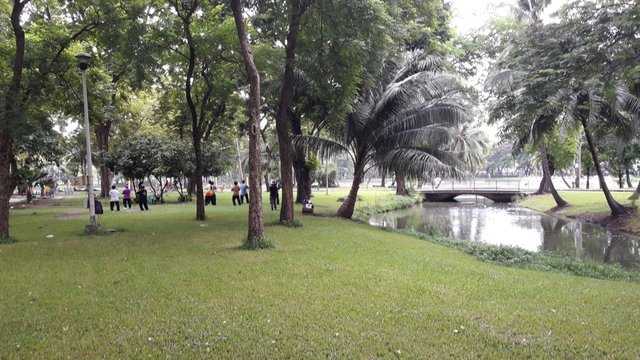 Walking back to the "Alliance Française" I took this photo of their new building that will open in August this year.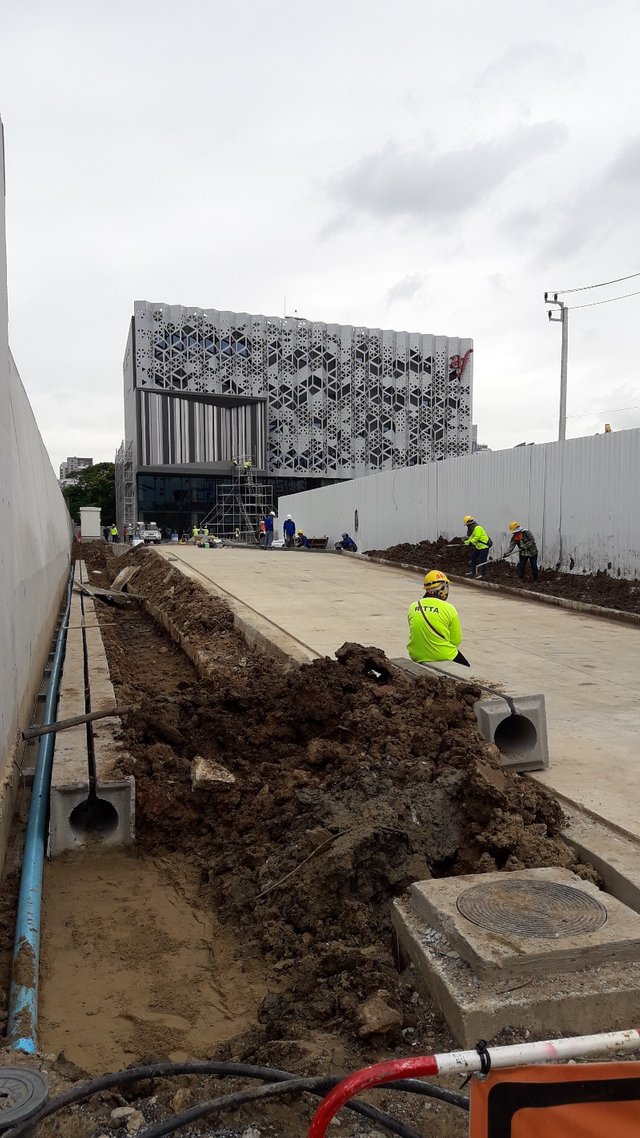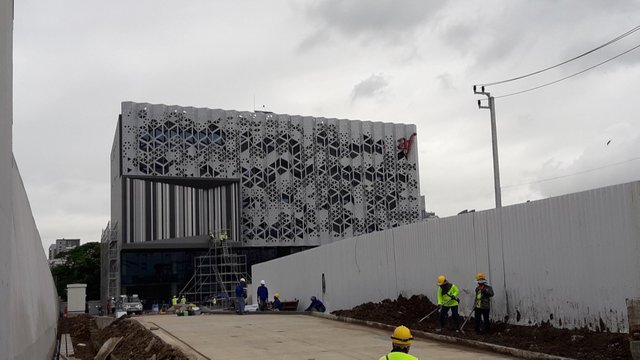 That was my breakfast at the "Alliance Française" like every Saturday.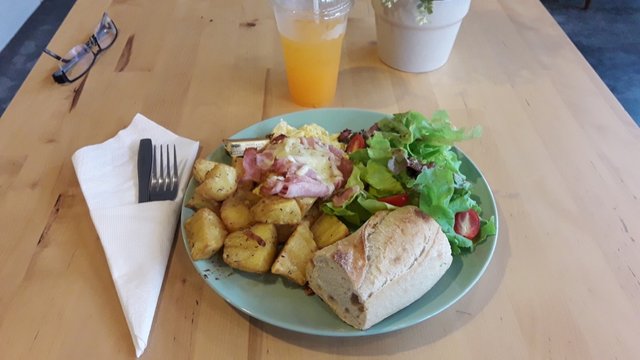 I really enjoyed it while it was raining very hard outside.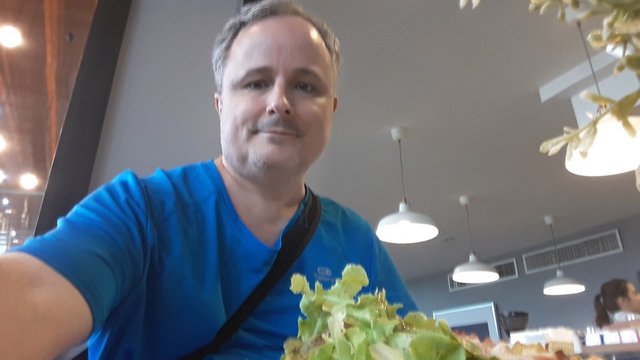 Back home, to compensate for the morning calories, lunch was juice.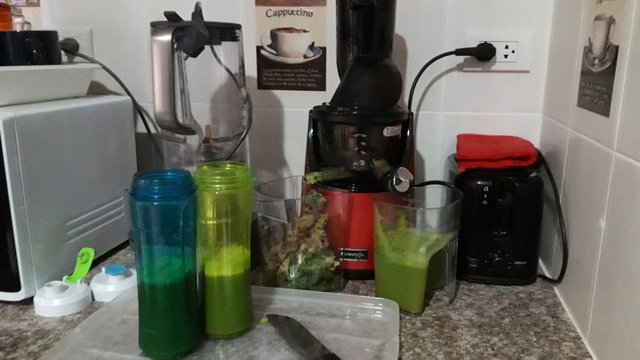 That's all for today.
I hope you enjoyed reading this post.
All photos are mine and taken with my Samsung phone.
Would you upvote this post and follow me for more because this will encourage me to write more posts like this one?
Would you please help @jerrybanfield become a top 10 Witness because you can help funding projects to build Steem as explained here? Vote for jerrybanfield as a witness or set jerrybanfield as a proxy to handle all witness votes at https://steemit.com/~witnesses. Read the 5 reasons why I'm voting for Jerry Banfield as a witness and how to vote in my post. You may be interested to read: What is a Steem Witness, How to Vote and Why?
Michel Gerard