Why some people should never have children!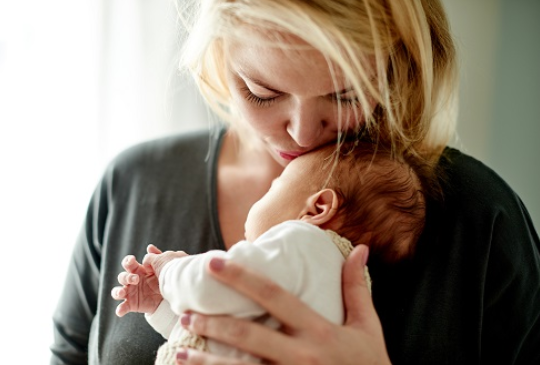 Life often works in mysterious ways, and we do not always understand the reason behind certain things. One of the things that has always bothered me in life, is that so many people have kids, and then they just don't look after these kids as they should. 
I mean, why have children if you would not spend all your time and energy on that child to give him/her the best life possible? Is it not our duty as parents to give a child all the love and protection that they need at all times?
Then there are parents that would give everything in life just to have one child, and they just never get pregnant. I have seen many childless people who would be far better parents to children than what their own parents are. 
For the last twenty six years I have been a teacher and I have seen many children come and go. There is such a vast difference between children who has the support of their parents and those who don't. I once had a single parent who lived in a small flat.  She had three kids and they had to sleep on the floor because they did not have beds to sleep on. 
Due to the welfare system here in South Africa, those kids were apparently better off with the mother, but she did not have the means to look after them?  At school we were able to feed the children one decent meal per day, but we could not look after her youngest child. Then her baby got sick, and the worst thing ever happened.  Her baby died due to neglect of an underlying medical condition. 
Instead of going through a mourning process and to pour her attention onto the other two kids that were left, she literally just got pregnant AGAIN, and had another baby to replace the one she lost. 
Then I had another set of parents. They had three boys, but they could not look after them.  In this specific case the welfare took away the kids from the parents and placed them in an orphanage.  They did not want to split them up and couldn't find suitable foster care for these three boys.  Do you know what the parents did?  
They fetched the kids on weekends. ... They were able to live their lives and do their jobs during the week without any responsibilities and then on weekends they had their kids. You won't believe what this mother did...Yip, you guessed it...she became pregnant again! 
Have these people NOT HEARD OF BIRTH CONTROL??????????????????
Another thing that bothers me tremendously is that parents want to force kids to be the best in everything, and to push their own goals on their kids. (that is a story for another day) 
This is now going from the one extreme to the other, but I have had plenty of kids during my lifetime as a teacher that were on the verge of a breakdown because they were too scared to disappoint their parents. Parents force their dreams and goals on their children instead of just leaving them to develop into the best person they can be.
Then there are those parents that just leave a child to grow up on his/her own. They provide the necessary means or the child to stay alive and to have everything that he/she needs but that is just all they get. I understand that children need to stand on their own two feet and they have to fight for themselves in life, but a child cannot be a normal human being if they did not receive the guidance from their parents.
When my first son was born, I literally went into a total panic. I was manic. I hardly slept and I watched over him like a hawk. I was so utterly scared that something was going to happen to him, but with God's grace, I raised him to be a strong individual that can stand on his own two feet and to be the best person he can be.   
What makes me sad in life is that people do not take responsibility for their actions.  If people are willing to bring a child into this world, is it not the responsibility of BOTH parents to raise this child to the best of their ability? There are so many kids without parents that actually care. Some children are treated like garbage. Why are there so many kids living on the streets?  
I often think that I should have rather become a social worker than a teacher but like I said in the beginning...life works in mysterious ways, but sometimes....
Life just breaks my heart!