Round One Of The Snowpacolypse!
---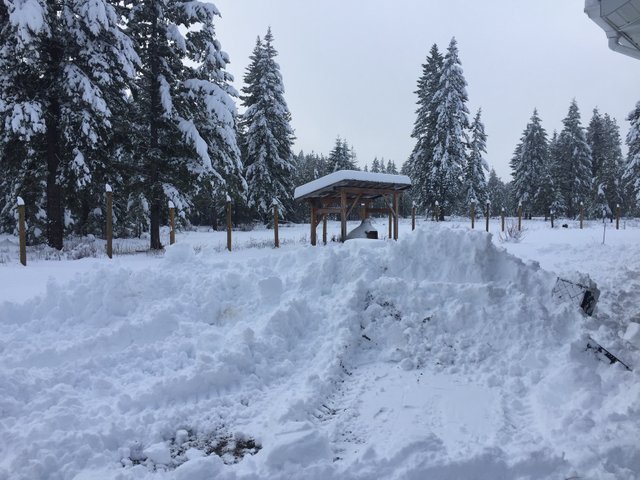 So, our first real snow storm of the season was about a month and half later than normal, but let me tell ya, it's a doozy! On top of getting about two feet plopped on us last night I also had a very sick child, a power outage, and a bunch of animals to tend with. You all know me, I can never just have a straight forward set of tasks to deal with!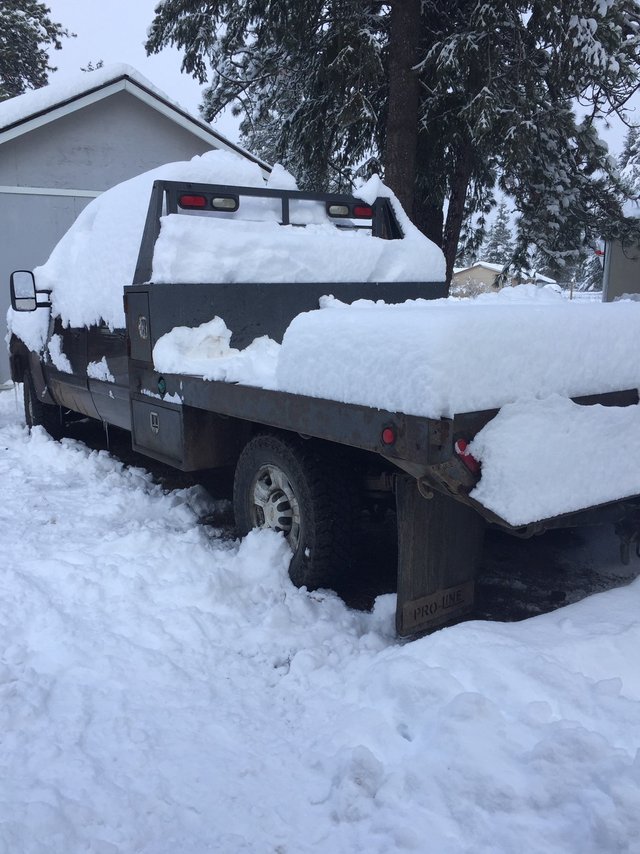 Rufus is going to have to be unearthed at some point. Oh children!*
The thing is though, I tend to be prepared for things. Sometimes. This time I was. Yesterday I filled all the stock tanks and moved feed around so my morning chores would be easy, and the day before I purchased a ton of fuel for my tractor and generators. It is really nice to have power and internet when there is no power and internet!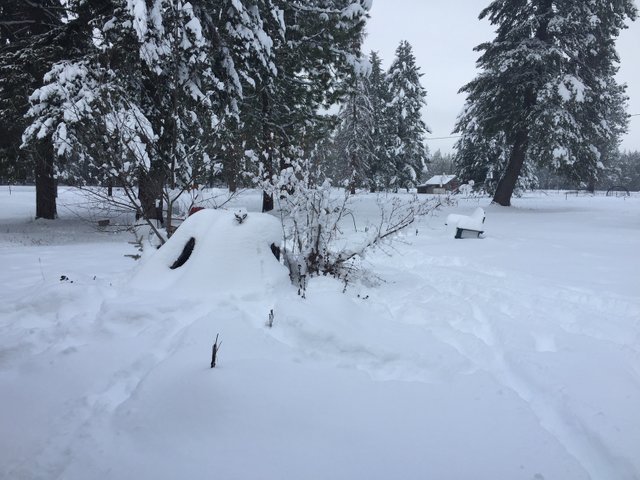 What isn't nice is having a sick kiddo. At about two this morning I was worried I was going to have to brave the snow storm and take my poor daughter to the ER because her fever was so high. Thankfully I got it to descend a bit, and by mid morning it broke completely. Poor thing, it wasn't fun.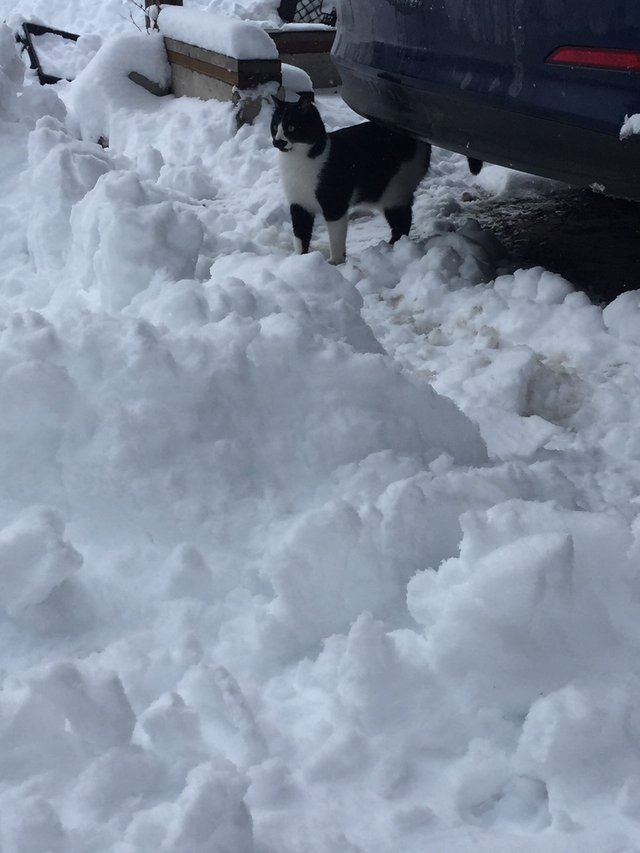 ---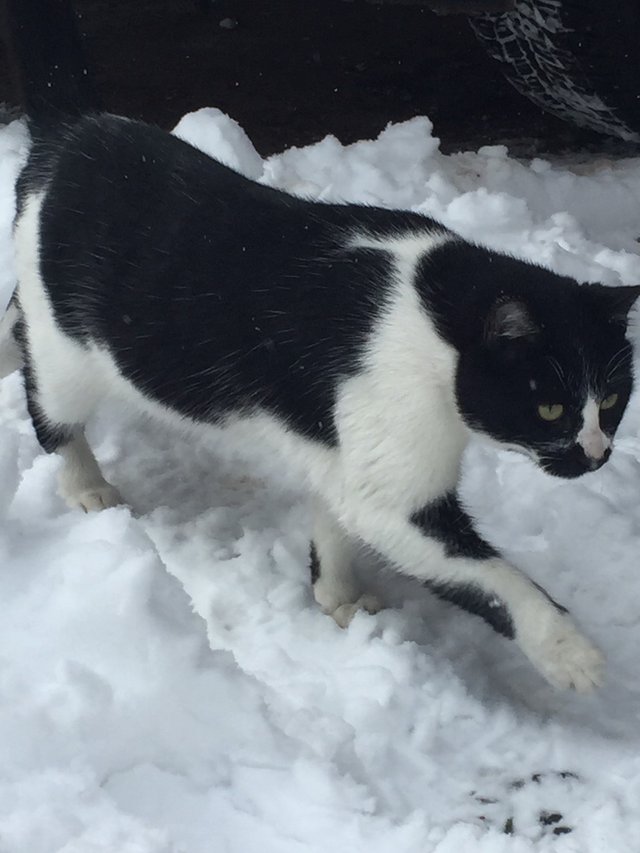 Patches O'Houlihan scoping out the snow.
One thing you can count on with a massive drop of snow is the kids and animals in your neighborhood like to have a good frolic in it. My son and the neighbor boys have already been out sledding and doing their normal teen boy stuff like running around the outside of the house in shorts and barefoot. Because they are insane. I nixxed the jumping off the house idea. We need at least a couple more feet of snow before I will allow that protocol to be enacted. Yes, I am a mean mom.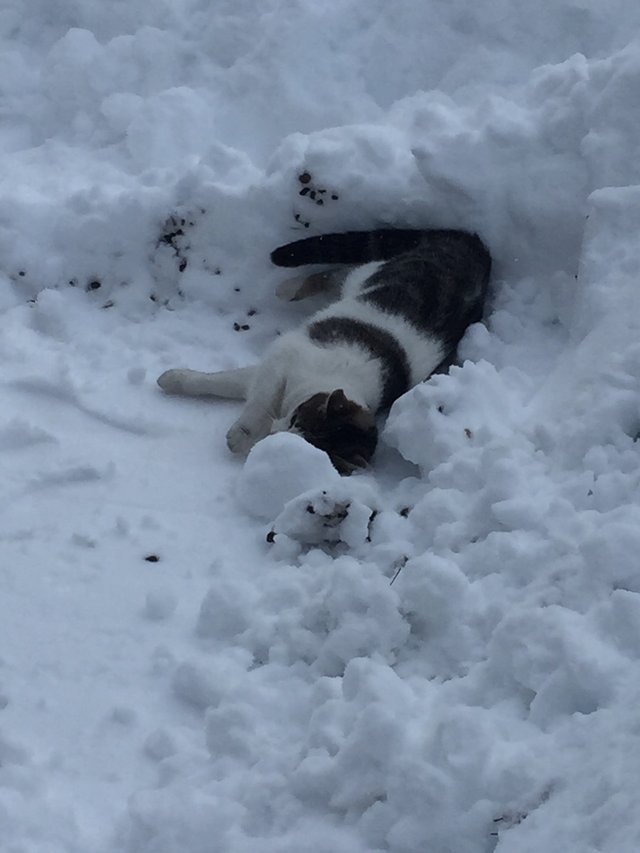 Khajit won't quit rolling in the snow, I am concerned...
Tonight and tomorrow we are supposed to get as least as much as we got in the last twenty-four hours, that means I will have four feet of snow. I guess Nature decided to do an all at once snow pack at my house this year. Interesting.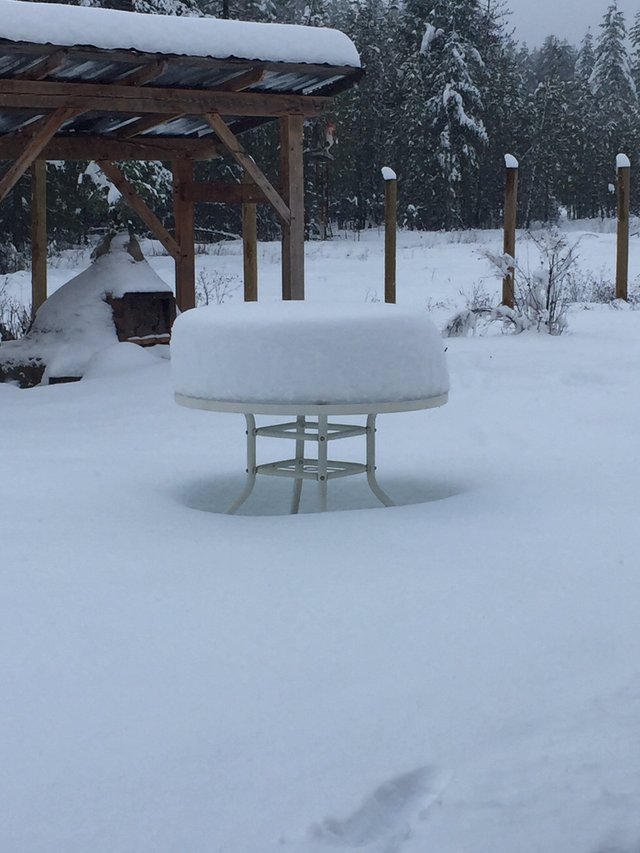 This morning the steers, heifer, cats, and the horses all bounced around like a bunch of adolescents, kicking up their heels and as a result, launching snow in my direction as I wandered toward them with their breakfast. Silly creatures, don't they know that I don't have time to play cause I am being a responsible adult? Instead of rolling around in the floof I had to do boring things like melting snow on the woodstove so we could flush our toilets. ARGH! Being a grownup is so freaking lame sometimes.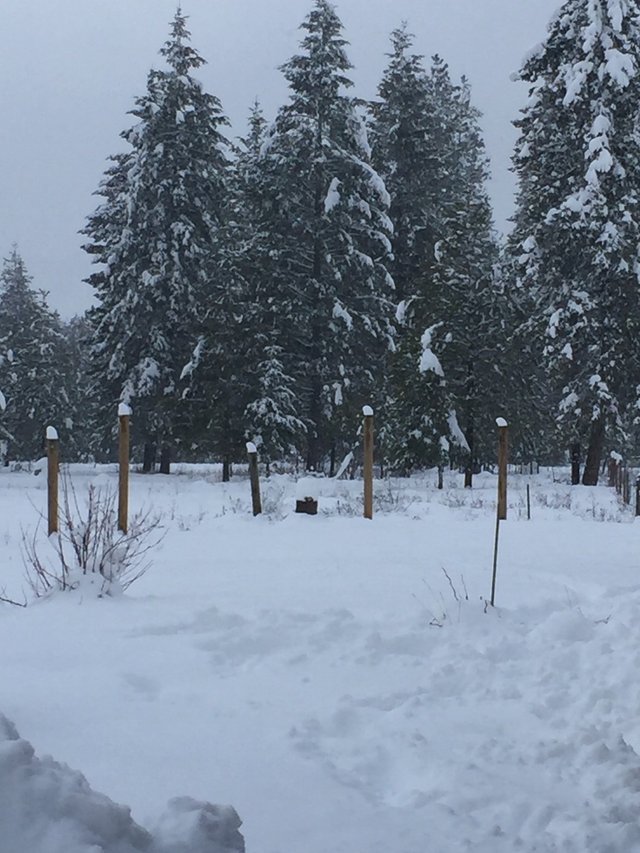 That's it! I am putting on my snow pants and getting with it! Sledding here I come!
---
---
And as most of the time, all of the images in this post were taken on the author's still hasn't been dropped and lost in the snow...yet...iPhone.
---