Life Potpourri
---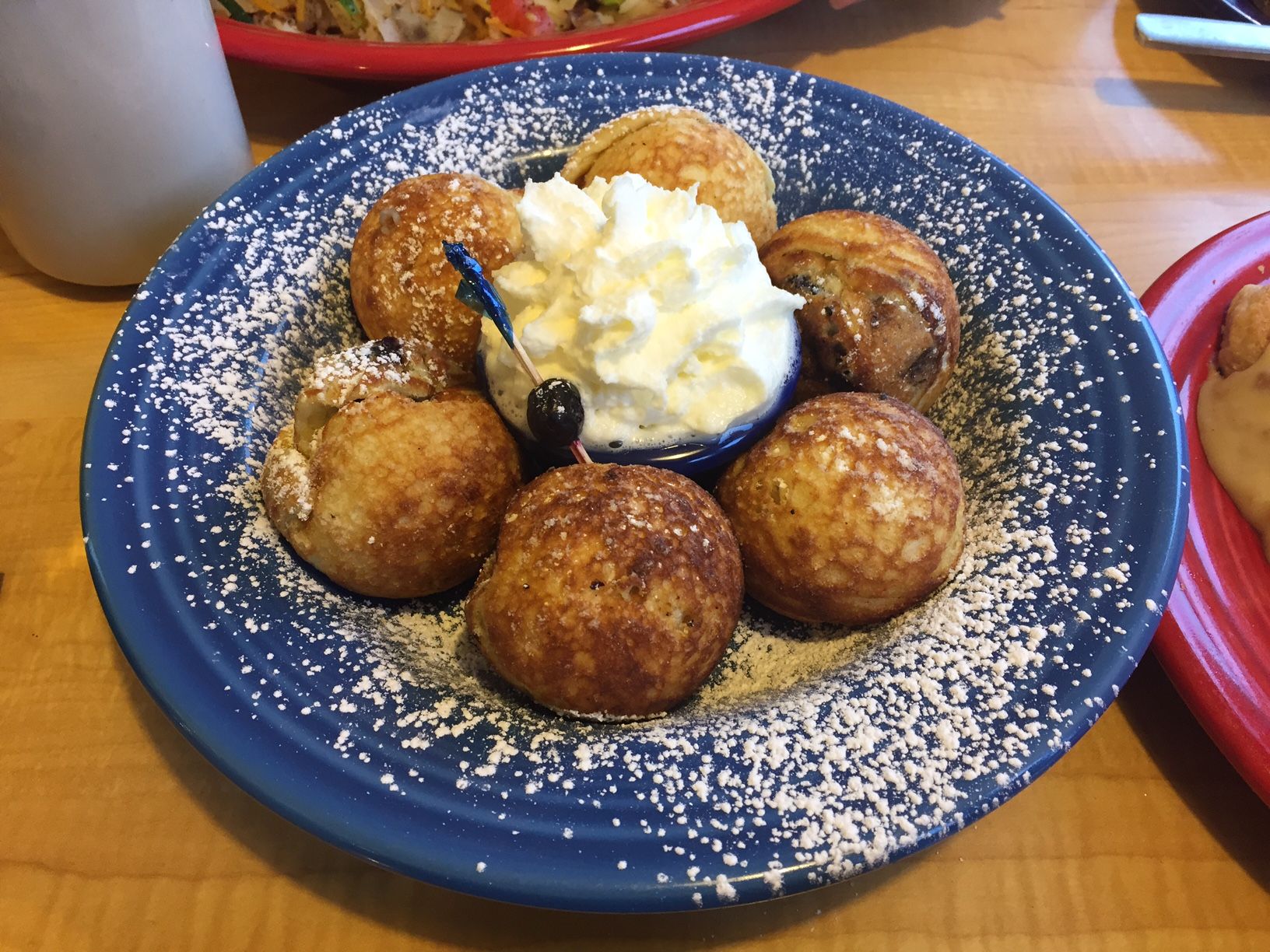 I seriously need to craft an ode to Danish Aebleskivers, yum!
---
Yesterday was like forty-two days rolled into one. Well, maybe just a couple, but as my close friends know, I have a predilection for extravagant number utilization and emphasis. Heh. What I found fascinating about my previous twenty-four hours was the micro-moments that I caught myself in a state of reflective gratitude as I considered the many hats that I donned throughout that day.
My Saturday morning kicked off at a rather unholy hour as I needed to go pick up my Mom and take her to a neighboring city for a super important medical review thing. What I did not understand at the time was that I was to be a witness of this event rather than just a fortifying companion, and a short while later found myself relishing a ground level in a strange building performance of Kat The Super Professional Librarian.
Have you ever been thrown into a odd situation and instead of being intimidated or embarrassed by it, just decided to go with the flow of the show? I had more fun in that doctor's office than a toddler in a ball pit at Chuck E. Cheese's! I took my seat in the witness chair with more faux poise than twenty-two tech interns at a Chiptole restaurant and proceeded to bore my gaze into my mother's assessing physician. It was fun.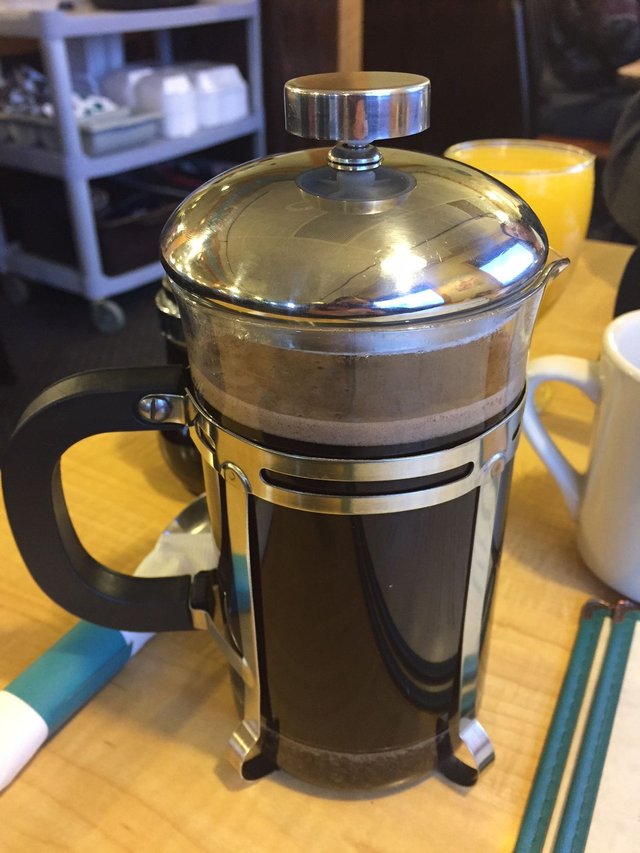 Later, as my mother and I enjoyed a post doctor visit brunch at The Old European Restaurant, a new hat was trotted out, that of an amicable adult child. As you age your relationship with your parents evolves, and I must say that I am enjoying the current state that my parents and I find ourselves in. Sipping fresh squeezed OJ and French press coffee while having a deep and companionable discussion with the person that birthed you is a bit of life platinum dusted with some diamond encrusted joy! I love my mom and dad, and really do cherish the little brunch moments that pop up in my timeline.
A short while later, I dropped my mom off and donned another hat, that of Kitchen Kat. I rushed home, hopped out of the car, and quickly whipped up some milk chocolate frosting. The previous evening I had baked a butter cake for my kid's 4H fundraiser chili feed. I had approximately twenty minutes to slice the cake into layers and frost it with potential cake walk participant drool inducing flair.
The Kitchen Kat hat got to stay firmly in place as I placed the frosted cake on the floorboards of my little blue car, grabbed a ton of canned green chilis, and headed to the local Lion's club for the next part of my day: Chili chef. Every year my kid's 4H club does a big chili feed fundraiser, and I somehow always find myself as part of the chef brigade for the blessed event. For the next five hours I found myself opening cans, chopping veg, stirring gallons upon gallons of both regular and white chicken chili, and doing an unholy amount of dishes. All while cracking jokes of course, because all commercial kitchens need levity. It was while I was slicing cornbread and being harassed by a few teenagers that I found myself in gratitude mode again, for in that moment, surrounded by a few hundred happily stuffed, generous members of my community, I was once again struck by joy that is my life.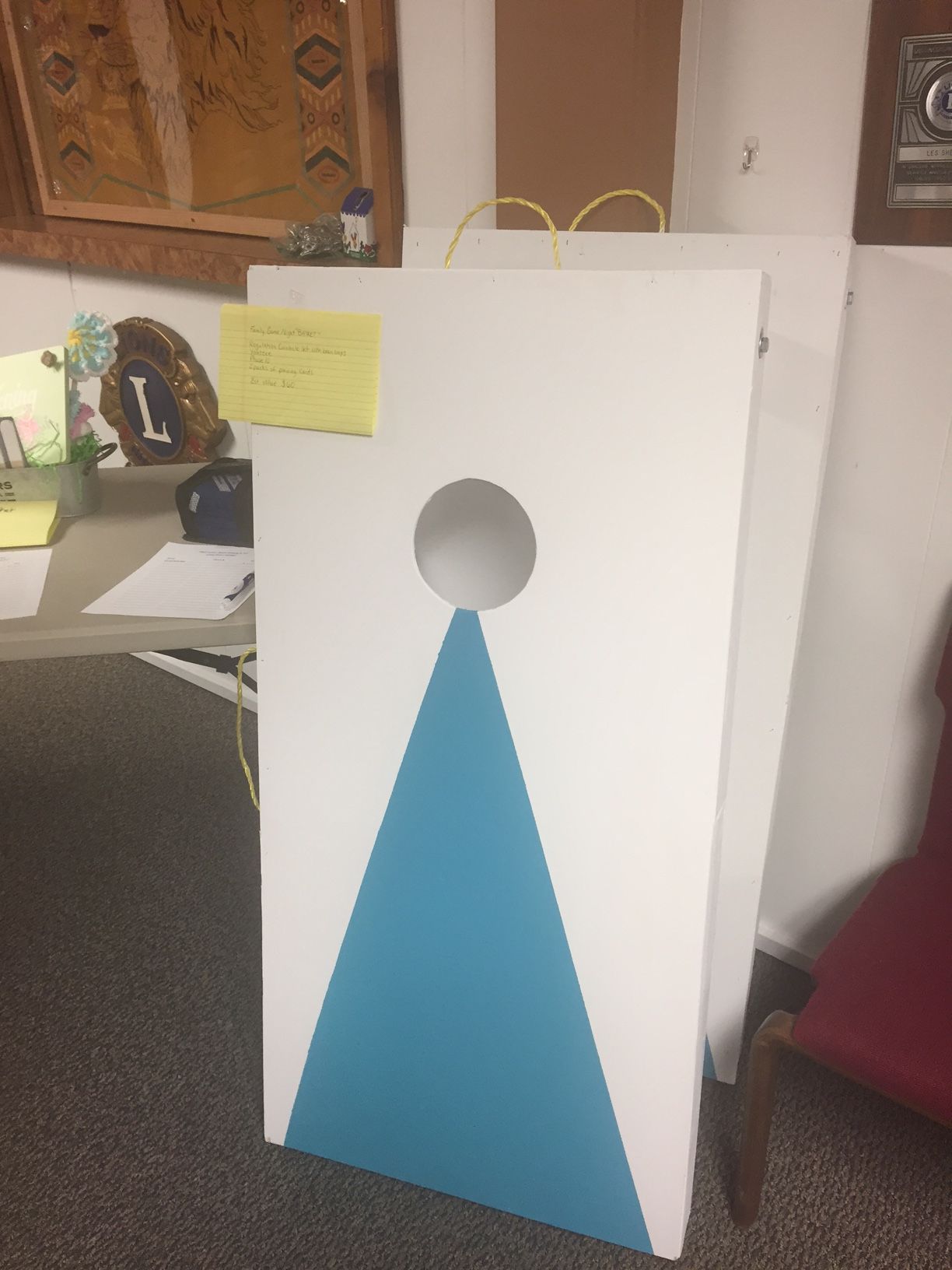 Part of our fundraiser includes a silent auction of "baskets" that our club members put together. This year I got the "Family Game Night" basket to create, and instead of buying a ton of games, my husband and I put together a regulation corn hole set, and people loved it! I have to say, it was a nice reprieve to emerge from the kitchen and witness a silent bidding war over the resulting labor of our hard work.
Later, I affixed my final hat of the day onto my somewhat over-exhausted form: amiable companion. Saturday night is our weekly game night with our "Pack." I can't say that I didn't enjoy finishing out my many-varied in task day with a few hours of laughter in the company of some of my favorite people. It was as I was sitting perched on my weekly bar stool that my friends thoughtfully set at the game table for my tiny little form (sooo considerate are they;o), noshing on some most excellent cuisine crafted by @jacobtothe and inspired by @gringalicious, that I was once again hit with that joy wave of infinite life contentment. Even in our most busiest, crazy to do moments there is just so darn much to enjoy and be thankful for. I hope that each and everyone of you are donning a hat today that is colored with a hefty dose of mirth and gratitude. You can bet your cream filled and slightly cantankerous crab puff that I am!
---
And as always, all of the images in this post were taken on the author's non-crotchety and slightly slumberous iPhone.
---
Want to read more @Generikat posts?
---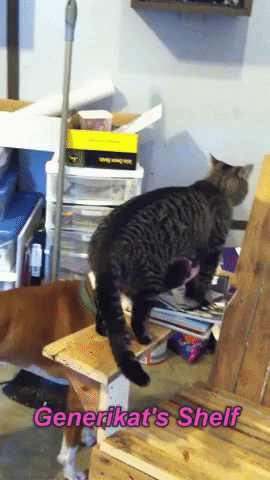 Click Here!