It maybe something you've never thought of, or something you think of everyday, but everyone on earth has something particular that makes them tick. There are things you do that only you can explain why you do them the way you do. It might mean nothing to someone else, but that's what makes a difference to you.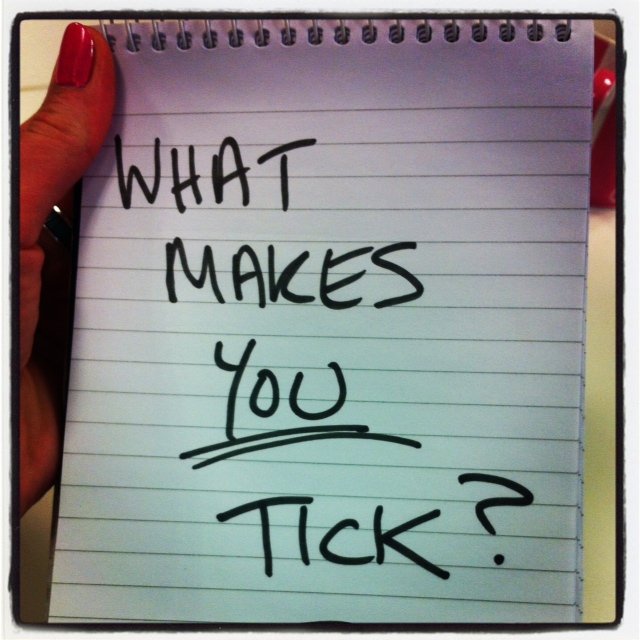 Source
What makes you see differently and think differently? What sparks or inspires you to do something? What shapes your perceptions? What generates interest in you? What intrigues you? What would be your answer if I should ask you, what makes you tick?
When you see a painting, what makes you decide to capture it? When you hear a song or rhythm, what makes you want to dance, move or shake your body to the rhythm. If you are a writer, what thoughts cross your mind before you start writing? If you are an artist, what goes on in your head before you decide to make an artwork, write/sing a song or do anything at all?
What makes you tick? Is it the verses you read in the morning as you did your morning devotion? Is it the chirpings of birds behind your window? Is it the ringing of the bells on your favourite ice cream truck? Is it the text message from your special someone? Is it the contentment you feel when you give to the needy?
Some of us only add to the number. We aren't distinguished nor special. We need to strive to excel in our chosen calling. We all have something that makes us tick. You might not have noticed it, but there's a reason you do what you do. Whatever makes you tick, I hope it's positively inspiring and a selfless service to humanity.