Post in Spanish: https://steemit.com/spanish/@flpmorera/lecturas-que-me-marcaron-i
How is the week?
Today I come to talk about books, why not? And more specifically a trilogy (although currently only the first two books are published) that if I am sincere, are of the best books I have read.
What are these books?
The Name of the Wind (1)
'I have stolen princesses back from sleeping barrow kings. I burned down the town of Trebon. I have spent the night with Felurian and left with both my sanity and my life. I was expelled from the University at a younger age than most people are allowed in. I tread paths by moonlight that others fear to speak of during day. I have talked to Gods, loved women, and written songs that make the minstrels weep.
My name is Kvothe.
You may have heard of me'
the Wise Man's Fear (2)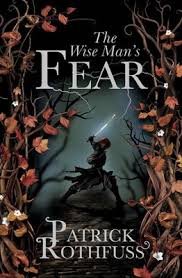 The man was lost. The myth remained.
Kvothe – the dragon-slayer, the renowned swordsman, the most feared, famed and notorious wizard the world has ever seen – vanished without warning and without trace. And even now, when he has been found, when darkness is rising in the corner of the world, he will not return.
But his story lives on and, for the first time, Kvothe is going to tell it . . .
MY PERSONAL OPINION
It is a book that gets you into the story, transports you to your world, and makes you can not stop reading, many sure you know but others sure not.
It is a pity that the author (PATRICK ROTHFUSS) did not finish the continuation, for which there is still no date, but I assure you that the wait will be worth it, give it a chance because it did not disappoint you.
And you, have you read it?
Leave me your comments.
¡¡¡UPVOTE, COMMENT, SHARE ... AND ENJOY !!!