What great lengths do we have to go to to claim our freedom and to be the change we wish to see in the world?  That is a rabbit hole cavern that encompasses everything!  Just using cryptocurrency is not the complete answer, it is only one facet of the whole.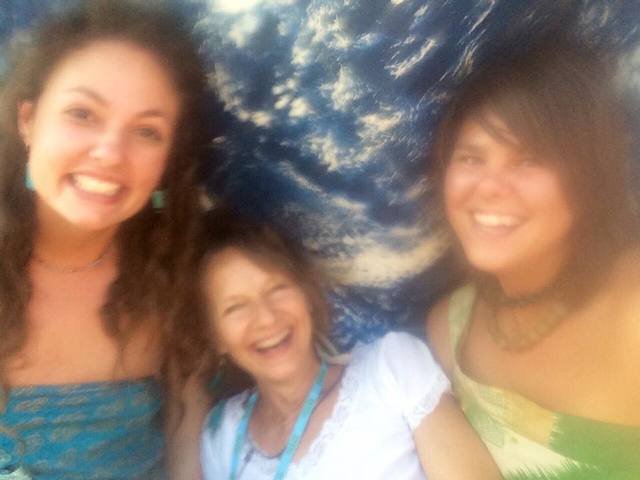 @saramiller, Me and @kotadickson


I was just making a comment on my dear friend, housemate, laugh body, yogi @saramiller's amazing post .
Dear Sara!!! I love that you are so raw in this post. I love that you just lay it on the line and put it out there like it is. It is often difficult for people to see what is really going on, because if they do see, they will then have to take responsibility for everything they are involved in--or they will have to go deeper into numbness to hide even further from themselves, so they won't have to acknowledge their own dishonor. That is a LOT of responsibility. And that is one of the things I truly love about @quinneaker-- he has an infinite scope on things and lives responsibly and honorably to that which he is aware. I am inspired by how he takes responsibility for everything he is involved in with the highest integrity. That is a rare human being!
When people finally acknowledge these things you talk about and more, and stand up for them, the world will change! People will no longer give their time, energy or money to those things that are not optimal. We get to make new choices every moment. May people begin to acknowledge the truth of their existence, and be honorable to higher standards and take responsibility for being the change.


I think Sara made an amazing post.  Very bold.  Direct.  Raw.  Real.  Powerful.  
I dare say, if @saramiller's post doesn't move you, it might be wise to check to see if you are already dead, or just merely hiding under a rock!
We share much awareness here at the @gardenofeden about such matters, which often makes people uncomfortable.  It certainly made the City of Arlington uncomfortable.
Learning about some of the things that seem to be "normal" for us at the @gardenofeden, can really set other people off.  
Imagine becoming aware that everything you always thought you knew was a lie.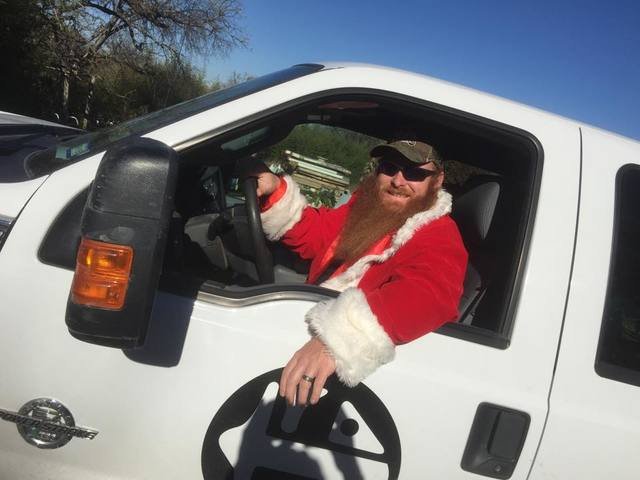 Imagine your whole life as a lie. 
The more you look into the lies and the deeper you dig, the deeper the hole becomes.
 The  more you become aware of, the more unbelievable and shocking the information becomes. 
One begins to realize that the more you know, the less you know. 
And then you are left on a journey into the unknown, which is terrifying to most people.  
Though our every next moment is already really the unknown, people don't always look at it that way.
Knowing there is the unknown and going toward it can shake you up at the core of your existence..
It is no easy feat to let go of everything you have based your life upon.
But, embracing the unknown can not only be extremely frightening and debilitating, it can also be a blessing.
There are great rewards from paying attention to things that come up that don't quite feel right.  Most of our lives we have just written it off as "oh well, that's just the way it is", like my brother says to me. With such a common helpless and hopeless stance it is no wonder people become so numb and complacent while feeling disempowered to make things better.
What Sara has so frankly shared in  her post, is some of the awareness by which we live our lives everyday at the @gardenofeden.  We are aware of how ridiculous it is for us to act in ways that are contrary to our values.  If we act contrary to our values, we are supporting the very things we say we do not want--which is anything that puts us in a box or takes away our freedom.
Once one becomes aware of old patterns and conditioning, the ill affects of our participation in them, and that there are options and solutions, one must make a choice.  And it is a choice, as once you know, you cannot unknow.  Therefore, having options puts you on a path to holding yourself accountable to that which you are aware.  Continuing with low standards, dishonorable behaviour, and harming others is a choice.  One can no longer justify their actions by saying "that's just the way it is", because life unfolds in alignment with our CHOICES.  As a whole we are choosing enslavement, we are choosing disempowerment, we are choosing to be controlled, manipulated and placed under the veil of fear.  Our everyday choices are dictating our experience.
~*~*~*~
We are held accountable to making new choices everyday at the @gardenofeden.
Here are just a few of the "normal" things in society that we have found solutions for:
SHOPPING AT GROCERY STORES AND EATING OUT AT RESTAURANTS:
Even though we still believe we need to eat food, we do not  shop at grocery stores or go out to eat at restaurants.  
Our solution:  We grow a football field sized garden and about a dozen raised beds, we utilize donations and the overabundance from local businesses and farmers' markets, and enjoy trades and barter from our neighbors and others. Instead of going out for food, we MAKE tons of food with our abundance, and take it out to share with the local community such as firemen and postal workers.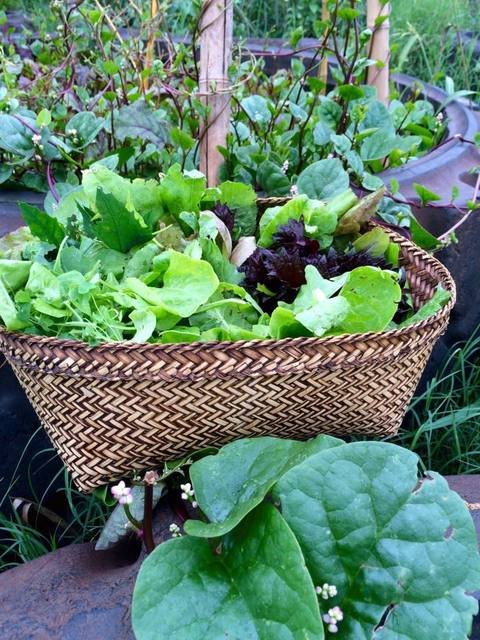 We feed the homeless, single parents and families in need.  We feed all those who come to any of our events, and those who come from around the world to learn about sustainable living and consciousness at the @gardenofeden.  
We also cater many greater community events.  We cook over fire fueled by wood  that was destined for the landfill.   Instead of being consumers, we get to be the producers...and we do it all for FREE! 
Not only do we not support the global military complex through our needs, we actually better the world by producing and sharing way more than we consume.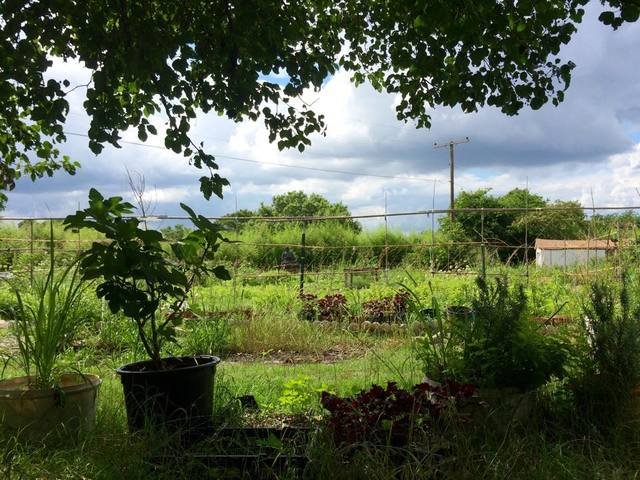 EDUCATION:
Since we want our children to be well educated, curious and empowered human beings, we do not enroll them in institutions.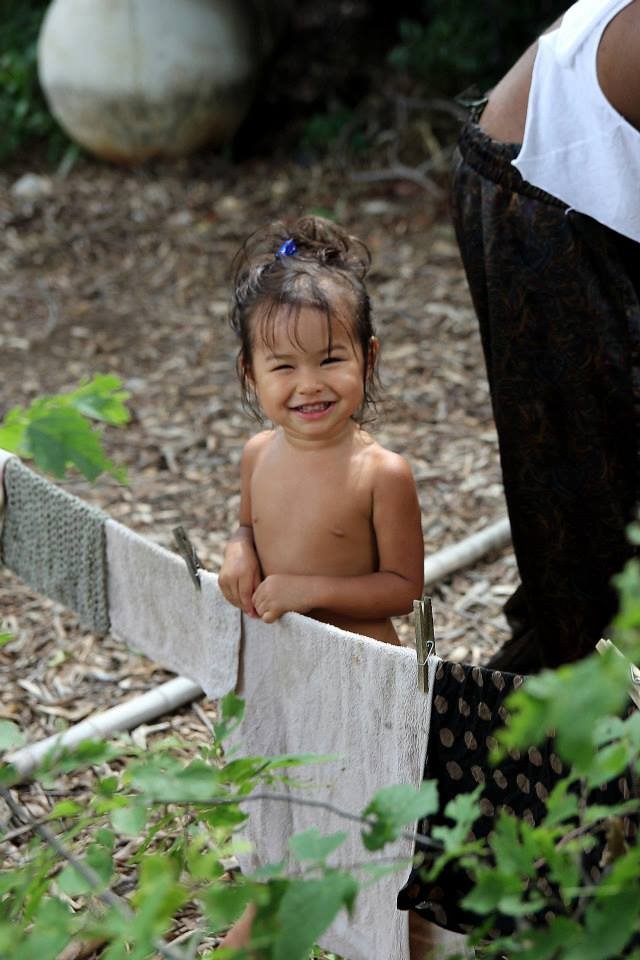 Our Solution:  Life takes on whole new meaning when designing the life of one's own inspiration.  We honor the children as capable beings and have faith in their abilities.  Children are way beyond the educational system that seeks to control them.  We give them the opportunity to be around the people that love them the most all day long, and opt out of the system that keeps them dumbed down.  We provide enriching opportunities to empower them to be the creator's of their Universe and involve them in hand's on activities that will serve them a lifetime in being able to provide for their own life of thrival.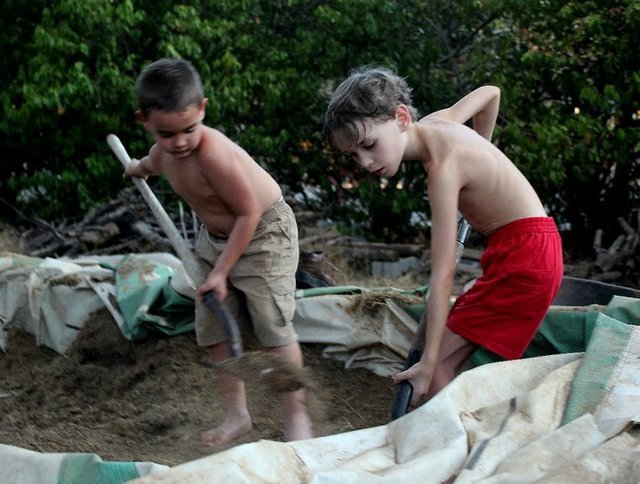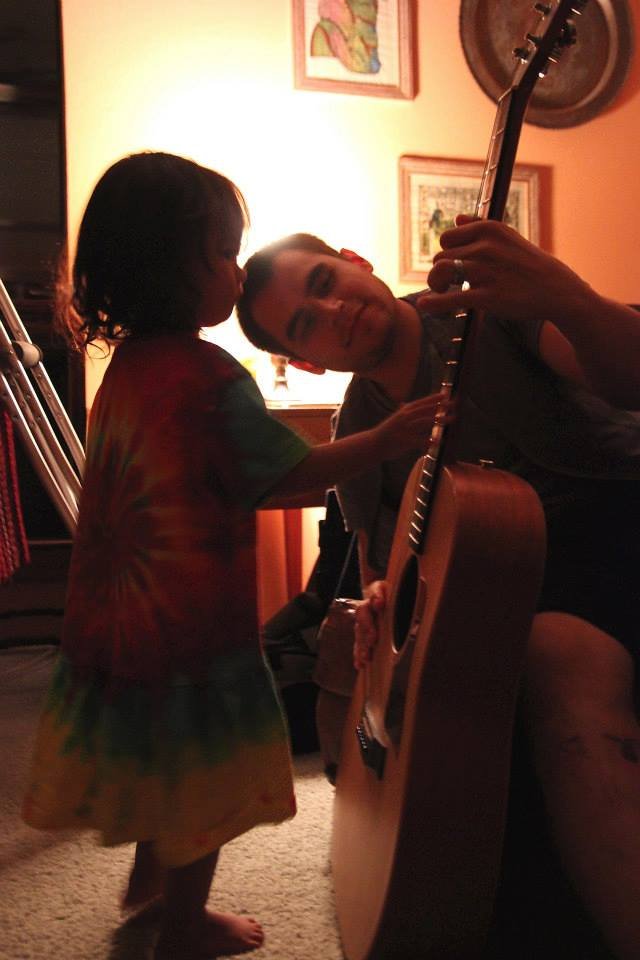 Not only do we not support a system designed to control and numb our children, but we are creating opportunities for empowered living for future generations as well.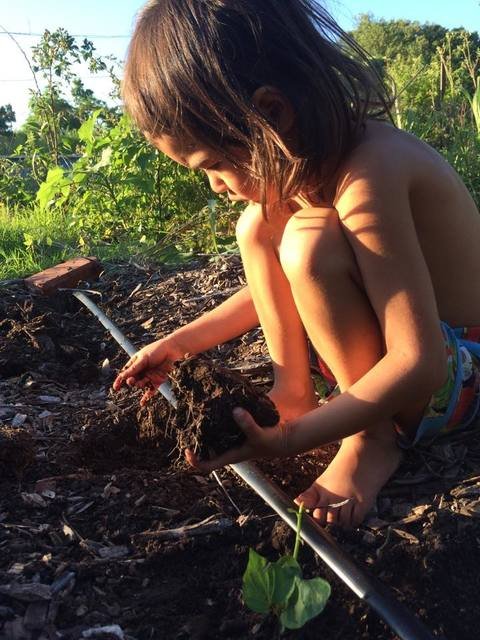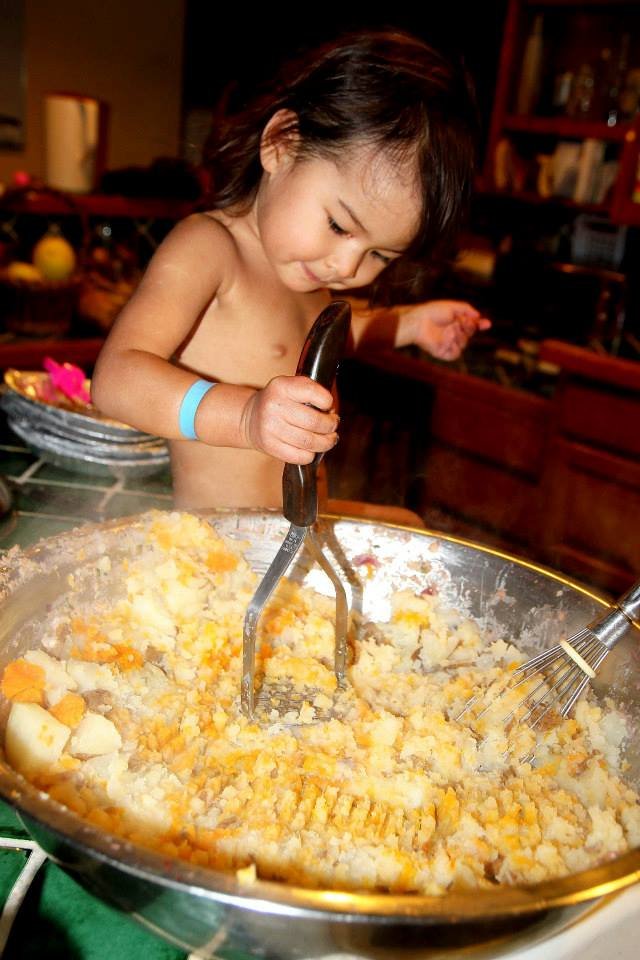 COMMERCE:
Even though we have many beautiful things to trade/barter, we do not support mega corporations to get them.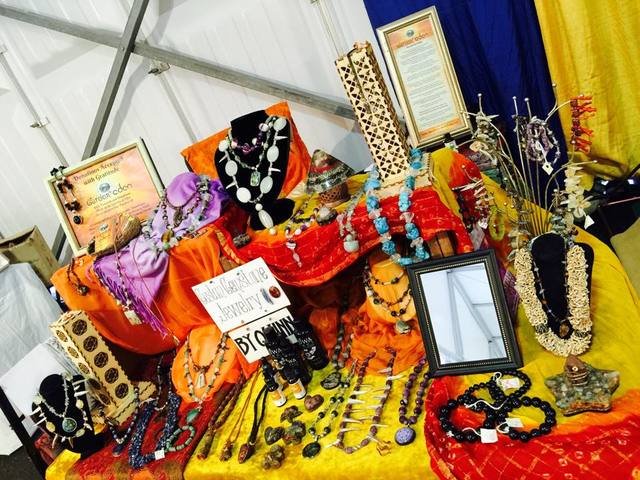 Our Solution:  We hand-make a lot of our treasures.  We also trade and barter with other artists and entrepreneurs in support of small businesses that cut out the middle man and the waste, taxes, transport and enslavement that is rampant with mega corps.  We also offer some of our treasures as the top seller on @steemrollin's PeerHub, accepting Steem Dollars, while helping to build the new economy.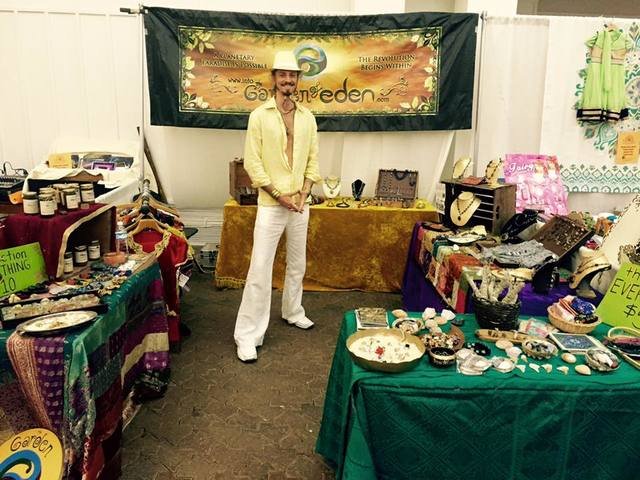 STANDING UP TO THE MAN:
Even though some things may be considered illegal -- like feeding the homeless in Dallas without first paying the city off for permits and such -- we stand up and do the honorable thing anyway.  We feed the homeless because they are our people, it shows them there is someone who cares, and we believe it is the honorable thing to do.  We do not need to be granted permission to share food with others.  Our next feed the homeless event is December 17, 2016.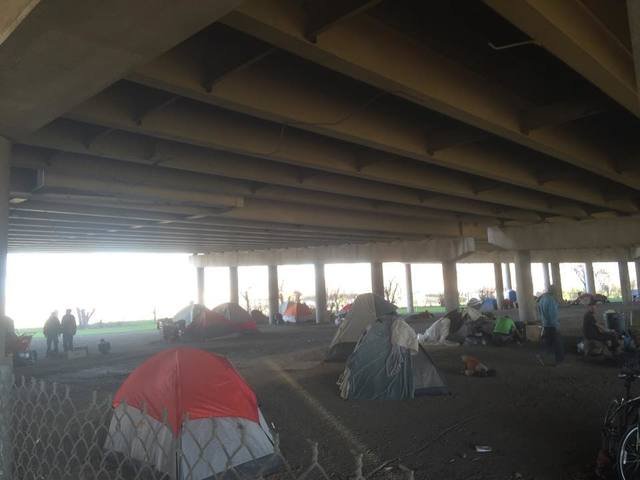 This is just the tip of the iceberg -- just a weenzy little tiny taste -- of what it means for us to be the change.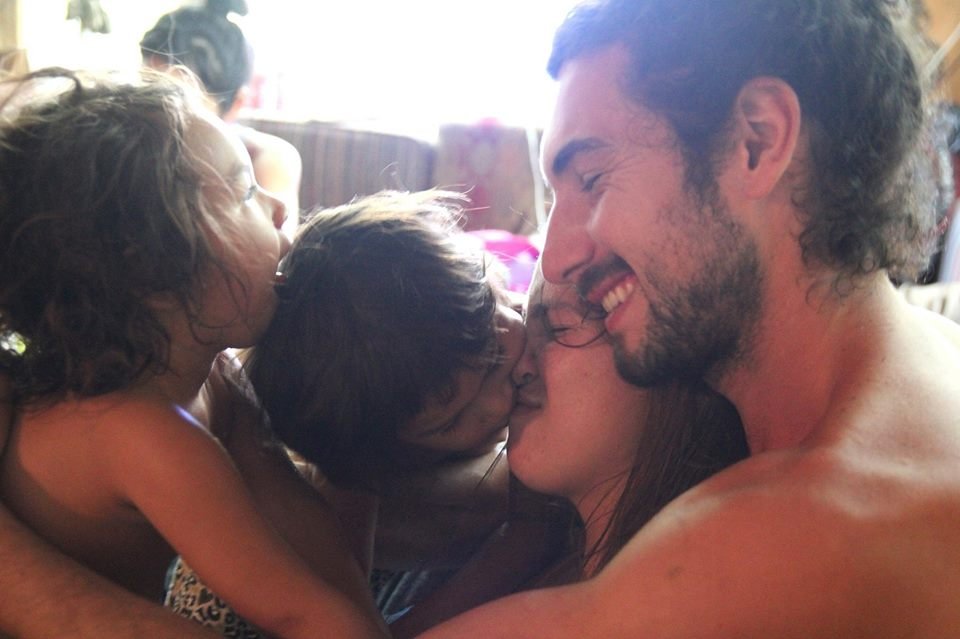 I am truly grateful to be a part of the life being lived and exemplified at the @gardenofeden.  Sometimes people like to judge us because of the radical stance we take, and by our reverence for the @gardenofeden visionary @quinneaker. Those of us who know Quinn and of his impeccable example of integrity and his expanded view of infinite possibilities, are overwhelmingly grateful for that which he has freely shared.  
When someone shows you that there is another way,  shows you there is a light at the end of the tunnel, shows you how easy, enjoyable and abundant life can be, shows you by EXAMPLE, not just by regurgitating something learned in a book or thoughts and ideas that never take form, but by LIVING it...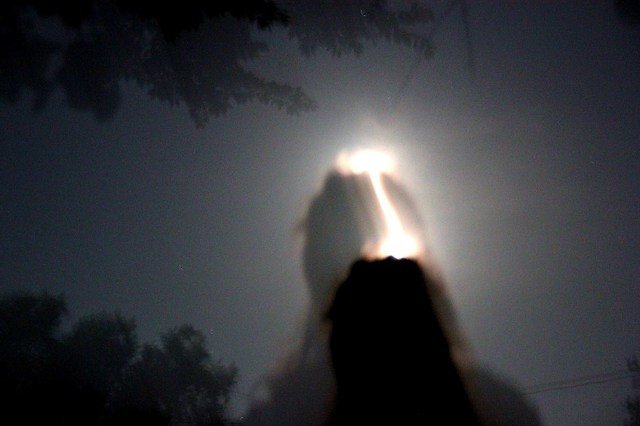 AND when someone helps you to WAKE THE FUCK UP and see what is really going on and holds you accountable to living true...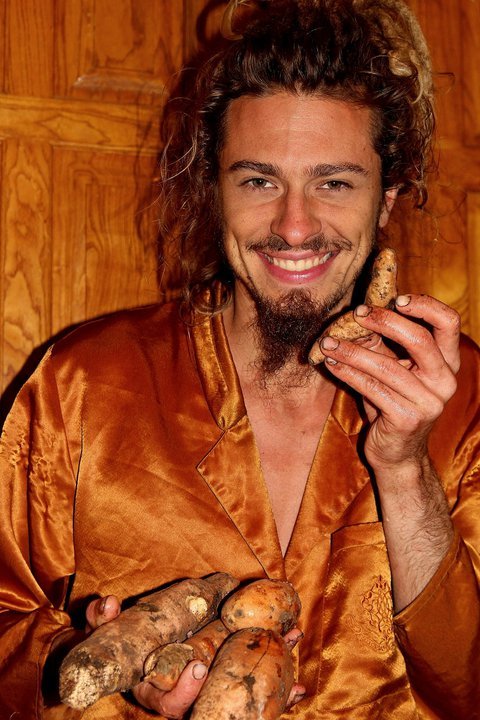 AND...when you can receive the priceless gift, feel the shift in your own perspective and feel the constant evolutionary transformation taking place within...one can't help but be exceedingly grateful and expressing the joys of the invaluable blessing. 
It can be extremely difficult to look at the self, and become aware of the things we are personally engaging in that are contributing to the rapid decline of the well-being of humanity.  We know it is tough, because we are doing the work. We are looking at ourselves and acknowledging our involvement, our complacency, our turning a blind eye, and our desires for creature comforts and distractions at the expense of others.  We are making change one moment at a time and holding ourselves and each other to higher standards.
You see, there is not a simple, compartmentalized solution.
It is US -- our thoughts, feelings and everyday actions that are creating our reality.
We do have a choice.
WE must be the change, we cannot wait for others to do it for us.
In our everyday existence, every moment counts.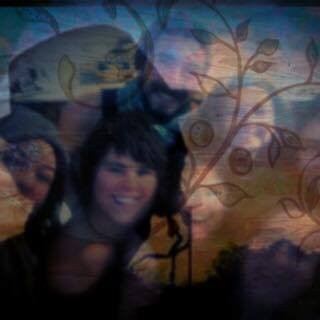 I hope that dialogue will open to discuss these matters of great importance, for until people really see the ramifications of their actions and take responsibility to no longer engage and support those things that are detrimental to life itself, the life of insanity will continue---doing the same thing and expecting a different outcome.
Change yourself and join the real revolution.
"Be the change that you wish to see in the world."  ~Mahatma Gandhi
 I am grateful to be able to speak my truth, share what I feel, explore possibilities, raise awareness and incite change. Thank you for listening.