Music Lover: 12 - Another day, another post. :) SBD/STEEM GIVEAWAY! (Read more for info!)
12
--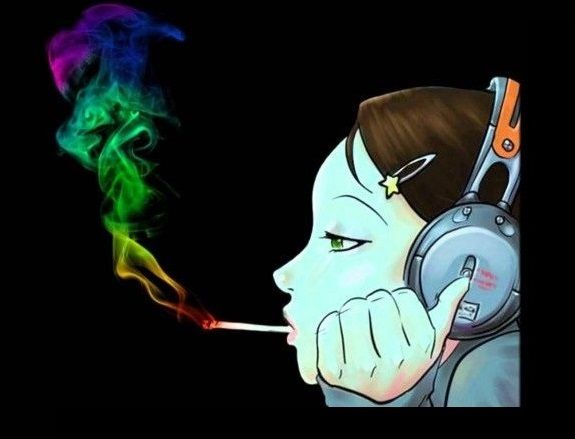 Well, I didn't expect my depression to come flooding back just because I came back to the east coast.. but here it is. :/
I truly believe now, that it's something to do with earth's energy and timezones and idk.. Because it just came back slightly when I was passing through Texas.. but now it's in full-swing again.. Ugh. :/
Either way, here's today's picks for you guys. Can't let this depression bring me down.. Just gotta keep my head high and push through it.. I'll see my daughter soon, so that's what's important.

Drive - Incubus
This song has gotten me through SO many hard times when dealing with my depression.
It's a wonderful song and just reminds me to keep going and keep on.. That no matter what tomorrow brings, I will be alive and dealing with it and continue on with my life.
--
Sometimes, I feel the fear of uncertainty, stinging clear..
And I can't help but ask myself how much I'll let the fear take the wheel and steer..
It's driven me before..
And it seems to have a vague, haunting, mass appeal..
But lately I, am beginning to find..
That I should be the one behind the wheel..
Whatever tomorrow brings, I'll be there;
With open arms and open eyes, yea.

Outside - Staind
Another great song. Another one that's helped me get through my depression episodes. Love it.
--
But I'm on the outside..
And I'm lookin in.
I can see through you;
See your true colors..
Cuz inside you're ugly;
Ugly like me.
I can see through you..
See to the real you...

45 - Shinedown
Again, depression, getting through it. Music has brought me up from the depths of darkness so many times. I can't be grateful enough for it...
--
Whatever happened to the young man's heart..
Swallowed by pain, as he slowly fell apart...
And I'm starin down the barrel of a 45...
Swimmin through the ashes of another life...
No real reason to accept the way, things have changed.
Starin down the barrel of a 45....

Dark times - The Weeknd
De. Pres. Sion. Dealing with it. Yes.
--
In my dark times, I'll be going back to these streets..
Promising everything I do not mean.
In my dark times, baby this is all I could be..
Only my mother could love me for me..
*In my dark times, in my dark times

SBD/STEEM Giveaway!
--
As stated in my previous posts, I will be doing 0.1 SBD/STEEM giveaways randomly on posts and guaranteed on milestone posts.
To qualify you will just have to either upvote or comment! Simple as that! :)
I will be using a random number generator and assigning numbers to everyone who leaves likes/comments on my Music Lover posts. This way I can ensure it will be truly random. Lol

Thank you for checking out my post! :)
.