A Mattress in a box? Yes Really!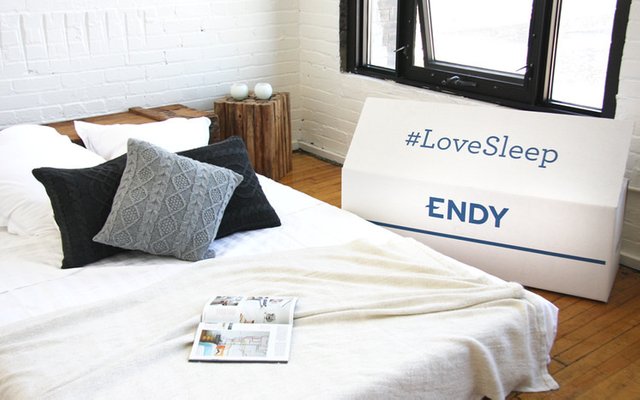 For the past few weeks, I have come across many ads about this new mattress that comes delivered in a box. It intrigued me to be completely honest; the mattress is completely foam.
Sleeping on the Hard Floor
What I am going to say right now, may sound crazy to some people and even insane to others. I personally for the past seven years of my life have spent sleeping on the floor. Yes, I am not lying or crazy!
You may be wondering, "Is he returning to sleeping on a mattress, is that why he bought the foam one!". Well not really, I got the mattress for my sister. I love sleeping on the floor! Once you stop sleeping on a bed and start sleeping on the floor like traditional Japanese culture you will never go back to a mattress. I can get into more details on another blog; it is all about the mattress in the box today!
Mattress In a Box
So there are a bunch of different brands of these mattresses, Casper is one of the most well known. Although Casper is an American brand and American made, there is another company by the name of Endy which sells the same thing but Canadian made. Being the fellow Tim Hortons coffee drinking Canadian I am, I went for the Canadian brand! Sorry, America!
What happens is, you go online and order the mattress blindly and not knowing how it feels. Don't worry you will like what you're going to hear; Endy and Casper give you a 100 day free trial of the mattress. The trial means, order it and sleep on it for 100 days and if you don't like it return it for a full refund!

My Order
I decided to order one, I jumped the gun and hoped for the best. Delivery took only three days to reach my front door steps, weighing 57lbs for a full-size mattress was pretty heavy! I picked that sucker up and put it on my shoulder and carried it upstairs, felt like I was going to pop a hernia carrying it. Now it's finally in my sister's room standing over five feet tall.
The pictures are huge so you can get a good view of how it looks!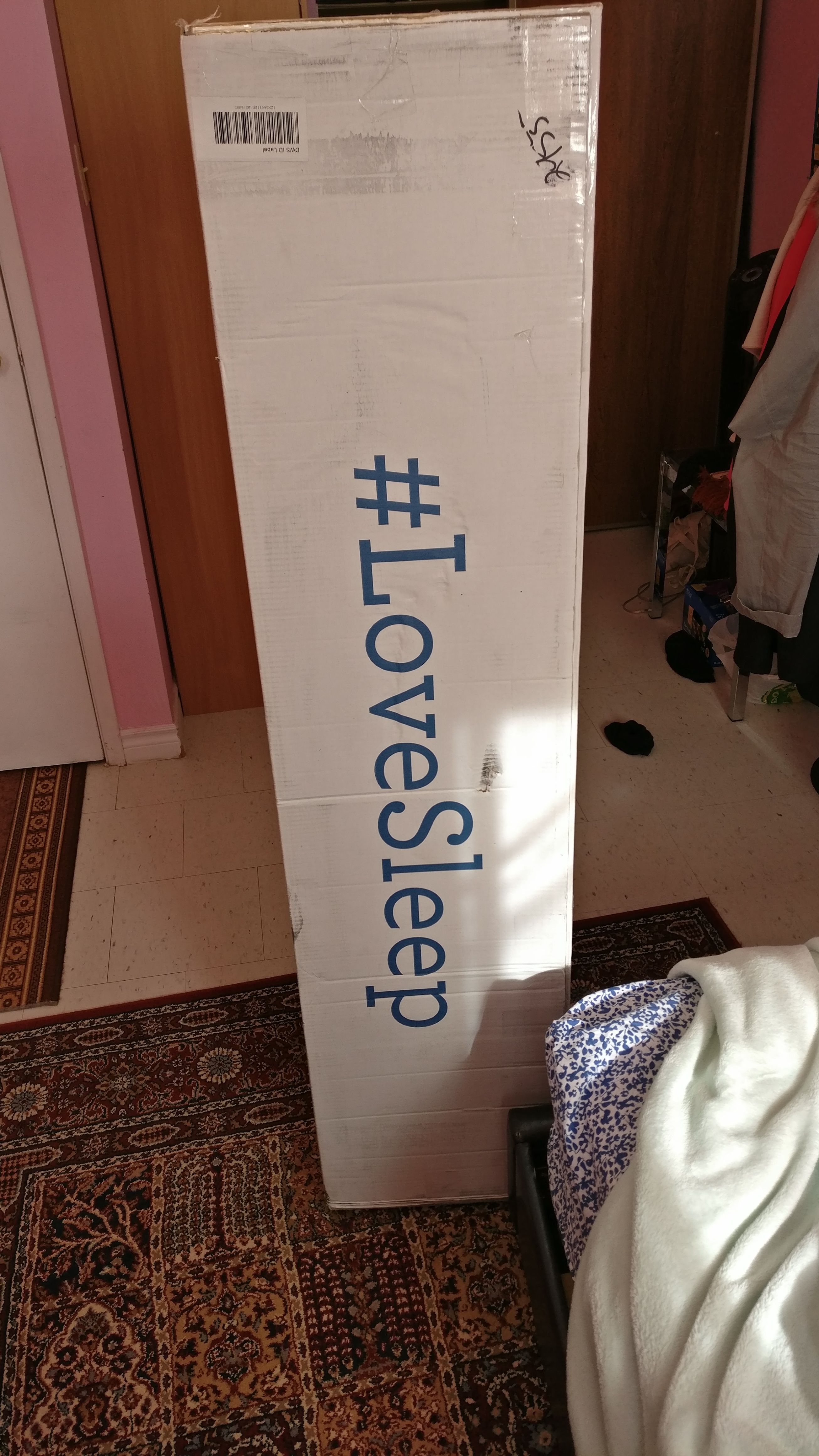 So I laid it flat and grabbed my scissors and cut that baby right open.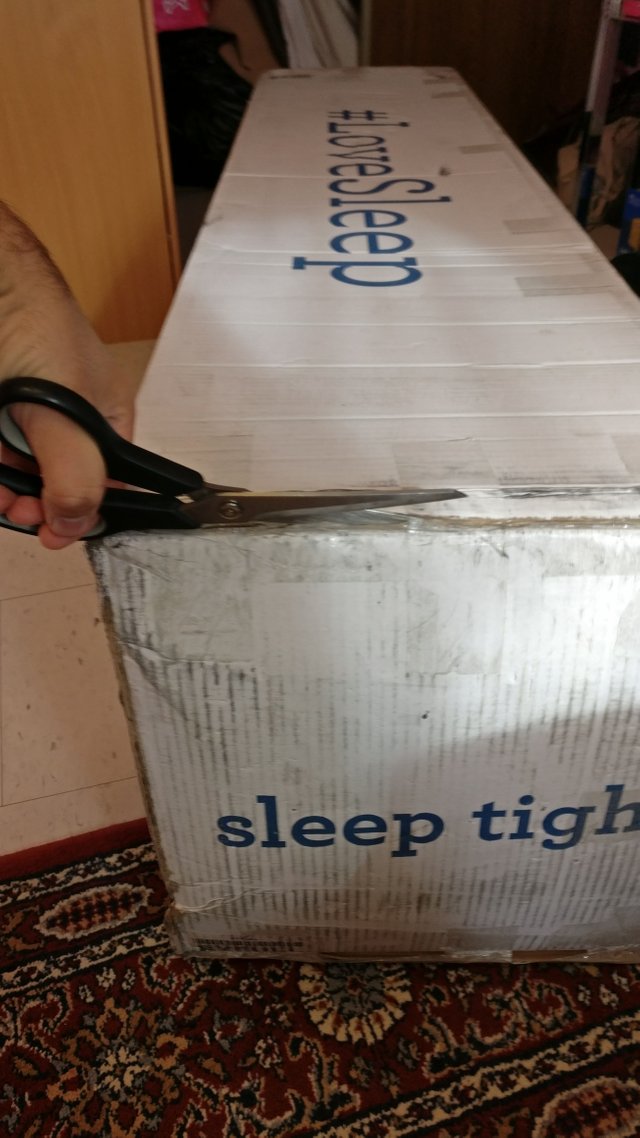 Then to my shock, I thought "What the hell, is that a carpet!" , It looked like a rolled up carpet in there. I got a bit worried that maybe they sent me a rug instead.
Once I peered into the box deeper, I saw a cutting tool and a little baggie. I looked at the cutter; It was for cutting open the plastic wrap all around it to take the mattress out. Inside the baggie it had a small users manual, the mattress will take a few hours to expand fully and a few days to get firm.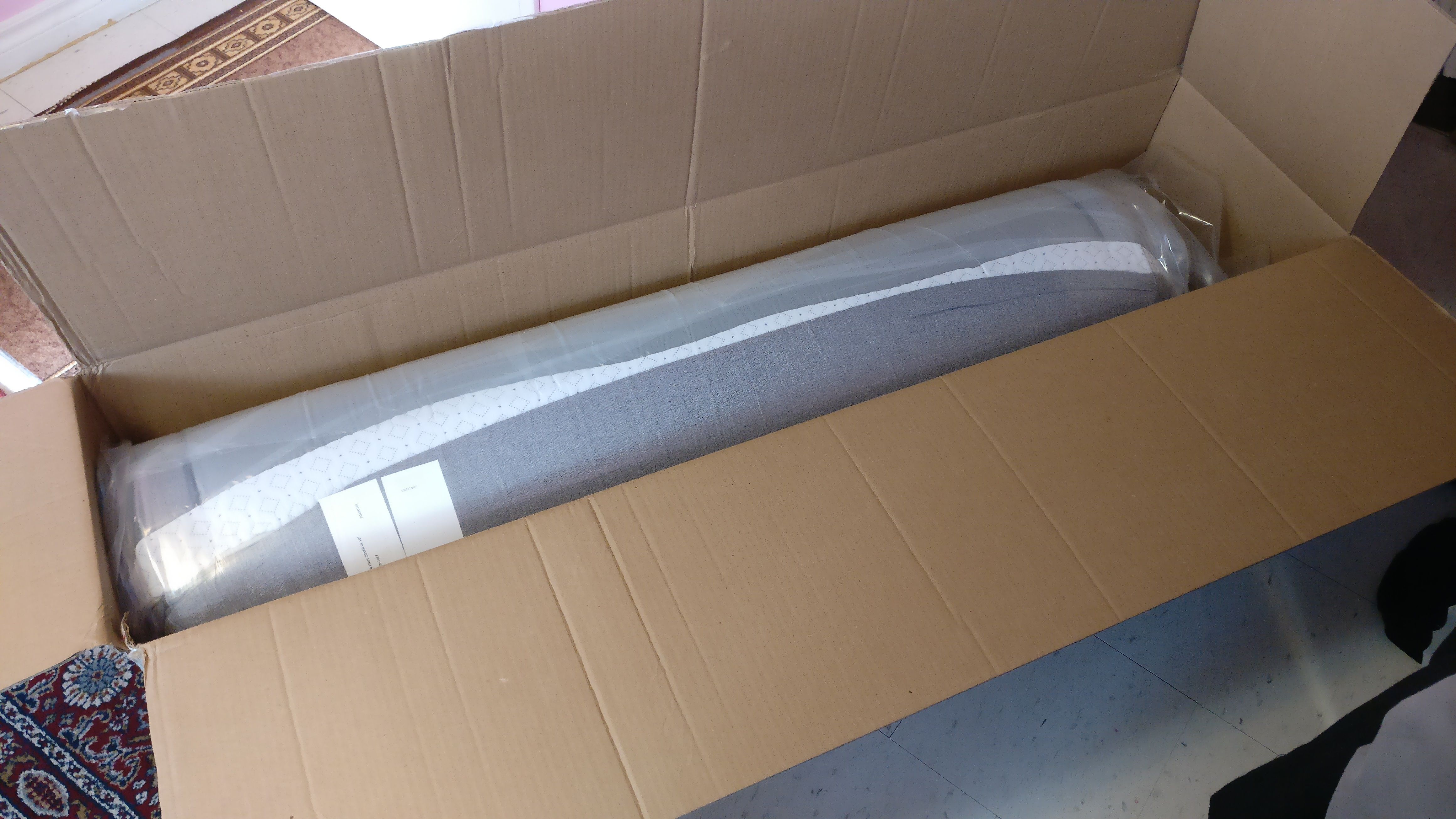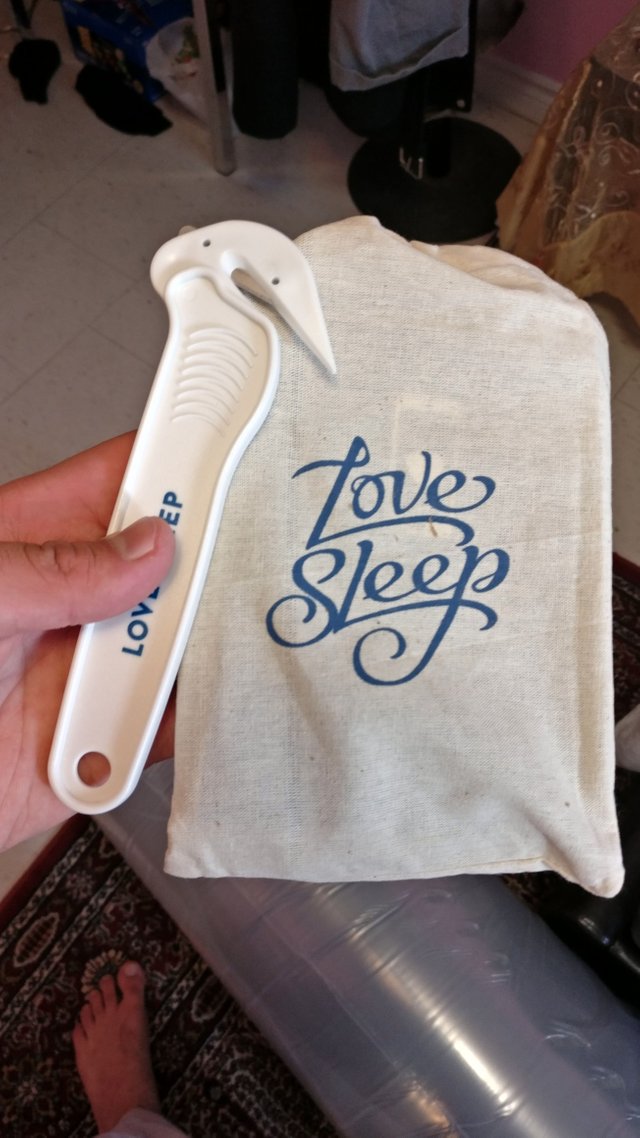 Now it's time to get it open! I took that tool and started cutting the plastic and opening it slowly. That mattress was so tightly rolled up in there; it was starting to rip the plastic it self!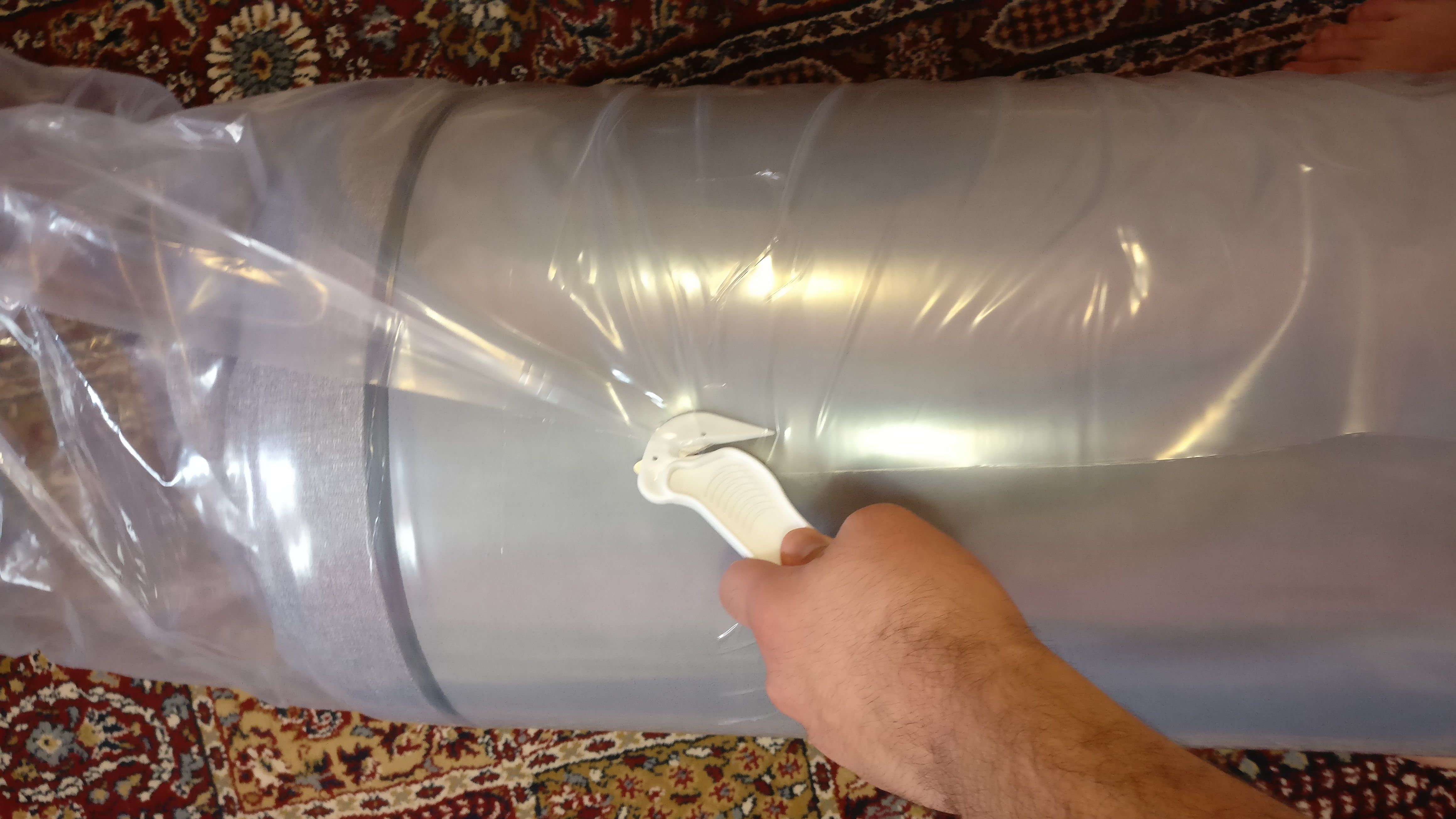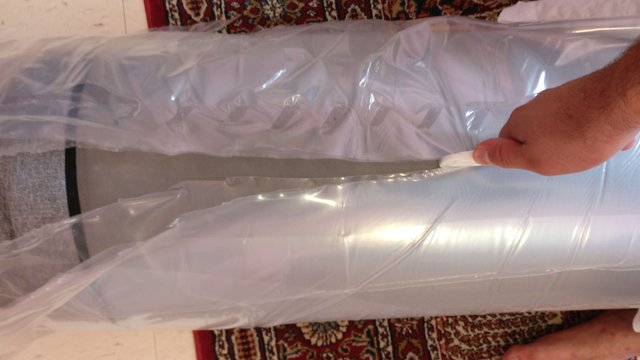 Next thing I know the mattress just bursts out of the plastic and half of it is already out.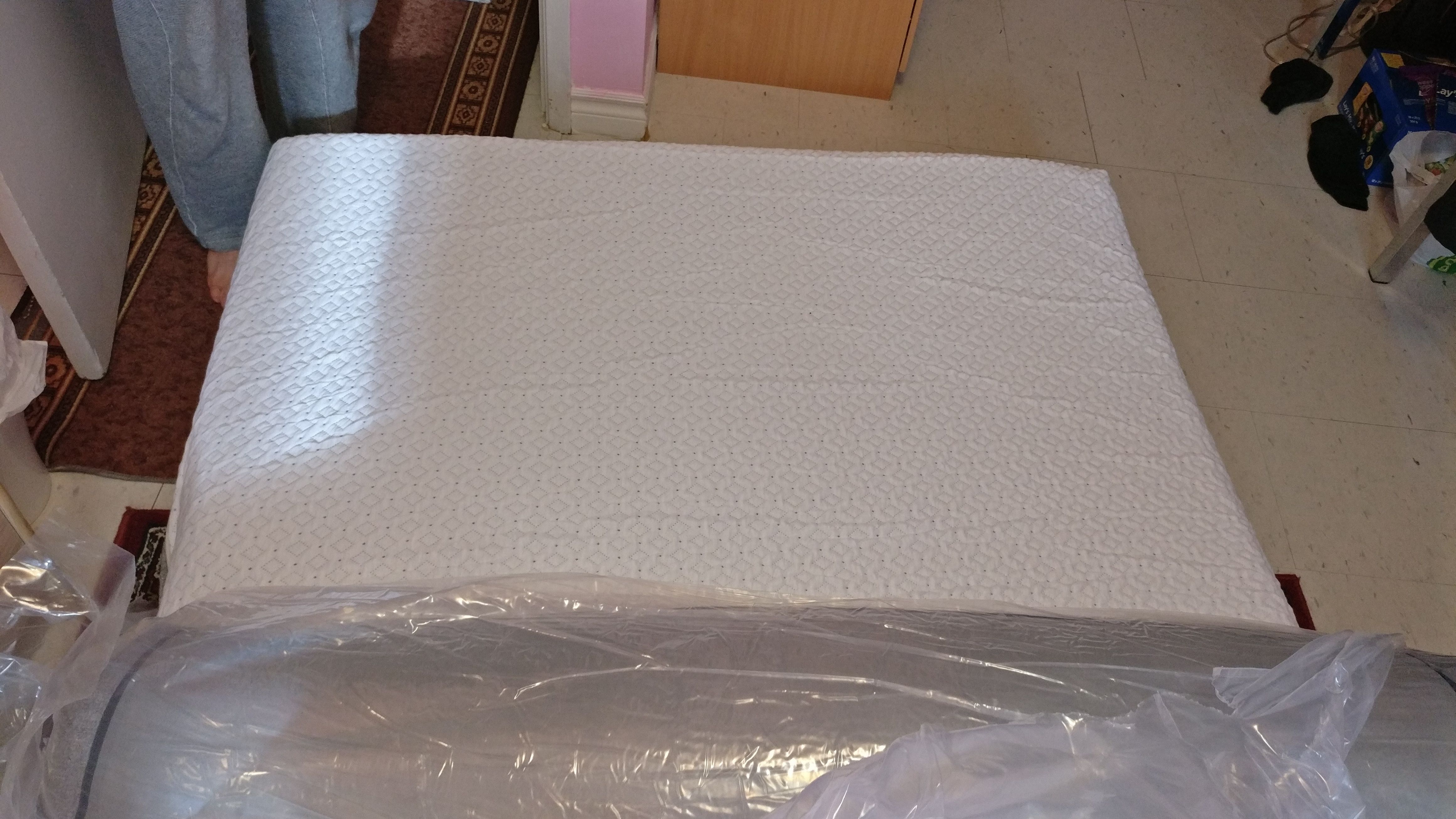 Then, I pulled the plastic hard and got it all out.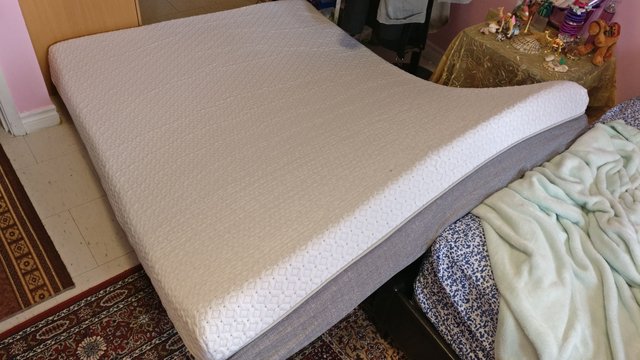 Here is how it looks on the bed, nice and comfy for those who sleep on mattresses.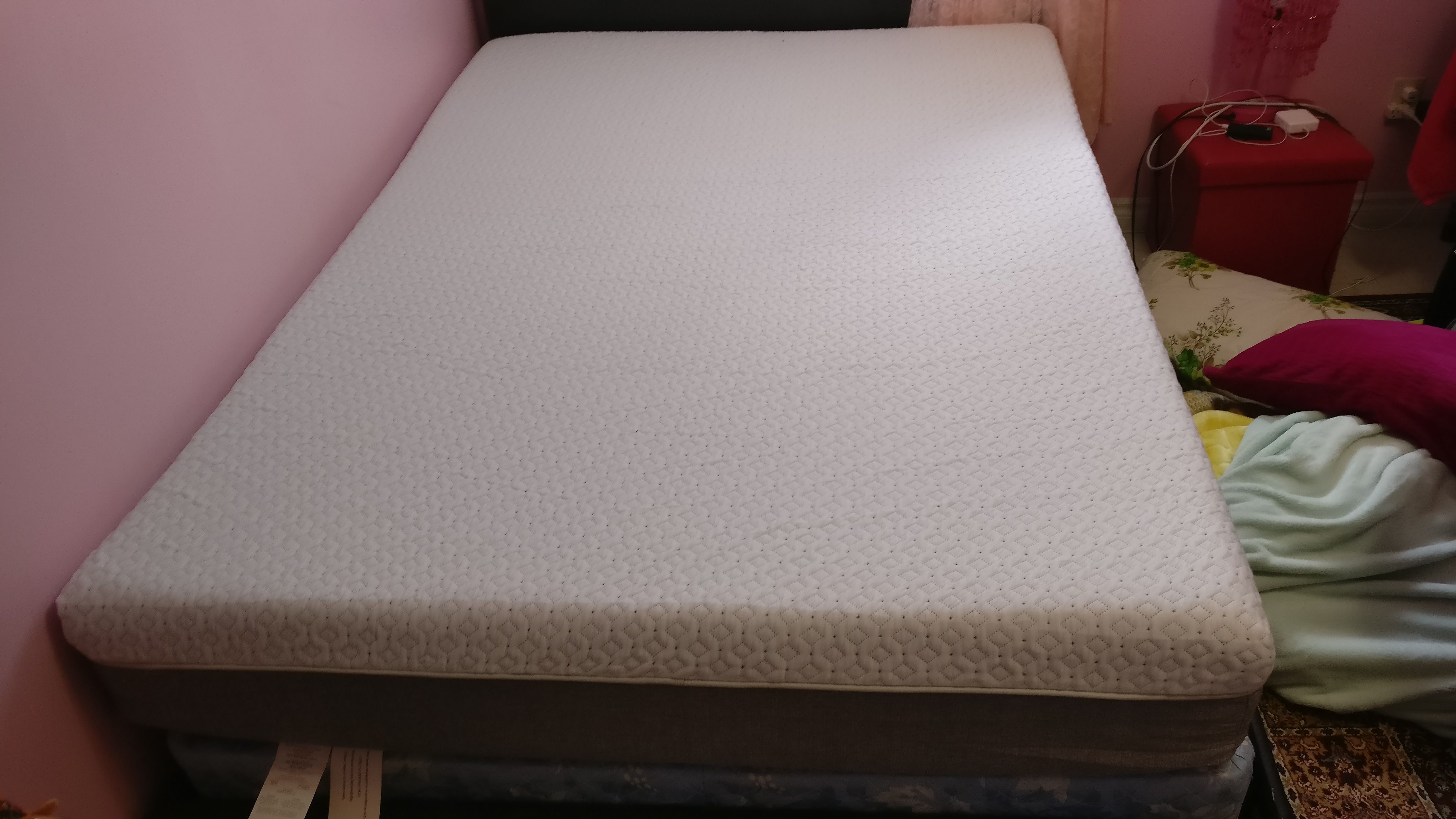 This was a quick blog on my day and experience with the mattress in the box!
If you enjoyed it, please follow me and upvote!