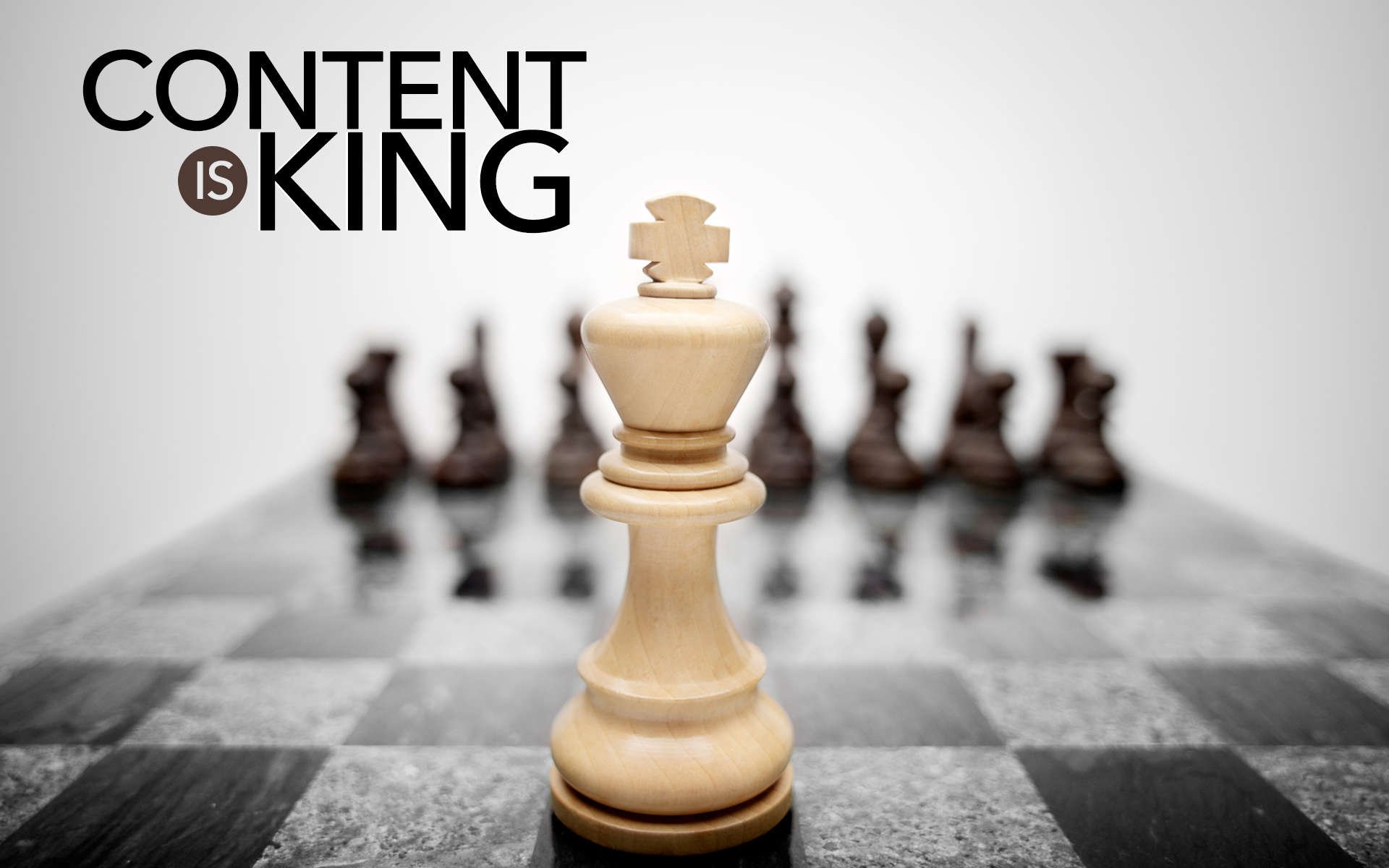 As you know, I just launched my website last month and I've been working on it nonstop. It is the main reason my bum is glued to chair day and night. And also the reason that I'm a bit inactive here on Steemit - in terms of commenting. And for that, I apologize. I promise to change things once I get the hang of my new routine. If you care to know, Steemit community will benefit too once I start getting fruitful results from this endeavor.
My routine has changed big time as I focus more on my venture these days. I used to write only for Steemit but now I have to insert another important part in my daily life, that is writing content for my own website. As a new 'OTA', content is absolutely necessary to reach a wider audience or to reach my target market. Content marketing is not a new concept, it is a crucial element that reaps big rewards.
Now I have more sleepless nights and less social life than ever. I'm more bogged down with responsibilities that the latter is not really that important anymore. I figured I need another source of income so I have to do everything to make it work. And it is not only for making a living, it is the road to freedom. There are sacrifices to be made along the way. I am perfectly aware that this will take time. It requires nothing but persistence. However, the most important thing is that I am enjoying this whole entrepreneurial journey so much that I'm not really feeling the hard work.
I have two other languages in my head so it's not that easy for me to write that fast. The reason I'm glued to the screen is that I have to write for like 2-3 hours. I used to think that writing content will be such an easy job but it's not. It consumes all my mental energy that by the end of the day, I felt like I've just run a marathon. And if I don't find time to read every day, it will even be more difficult to write. I still have to rely on plugins/tools/extensions for grammar or spelling corrections. I even asked a friend who is a native English speaker to become the editor of my website. I cannot afford to pay him yet so I don't really expect him to edit everything that I've written there.
I think all this hard work will pay off in the end. Well, I'm not seeing a grand traffic on Google Analytics yet but as I write more useful content targeted to a particular audience, I'm getting some 'organic traffic' daily. It's not a lot as my website is still quite new, Google has to trust me first. However, the tiny number is still making me happy because it means that my content is being seen at least. And perhaps it's time to convert those page visitors into sales too. I'll get into that later. So yeah, I think content is King when it comes to getting your website out there. Hello, Steemit? There's no magic shortcut to getting to the top of Google Search results, SEO is a bit of hard work mind you. Every day I try to find time to learn something new that will help me grow my business.
I posted before that I'm using 'Yoast SEO' plugin to help me out with SEO. At first, it was quite weird to use but now I'm getting the hang of it. I'm getting used to all the important elements of SEO such as internal links, meta description and naturally placed search terms and keywords.
I don't want to sound overconfident but the only way to compete with the already established tour operators here in town is to focus on content and target my preferred clients. I cannot compete with the big box tour companies, oligarch-owned resorts, foreign-owned companies, and larger corporations. The only way to get ahead in this industry is to have a niche and specialize. To be different. I would like to be clear that I am not for everyone and that I know the real value of my services. I'm targetting belief-driven buyers and socially conscious travelers. It is not easy either as most of the travelers in this part of the world think that they are not really making a social and environmental impact in the large scheme of things. All they want is that they are getting cheap or they are having a great party. The only way to get into their emotions is to regularly write content about sustainable ecotourism and expose the idea to them.
I want to build stable legs for my table, slowly but surely. I just want to take my time and enjoy the things that I'm doing right now. If it will take a year or more to get established in the scene or attract my preferred market, so be it. I have nothing much to lose here. What else should I do in my free time anyway? At the moment, I love what consumes my whole time. I am a bit obsessed I know. I am just happy that I'm doing something worthwhile in my life. I'm happy to have this newfound purpose.