Something Feels Really WRONG About the World...
Something feels "wrong" about the world, these days.
Tragedy in Las Vegas notwithstanding, and the sudden death of musician Tom Petty notwithstanding, something is off-center.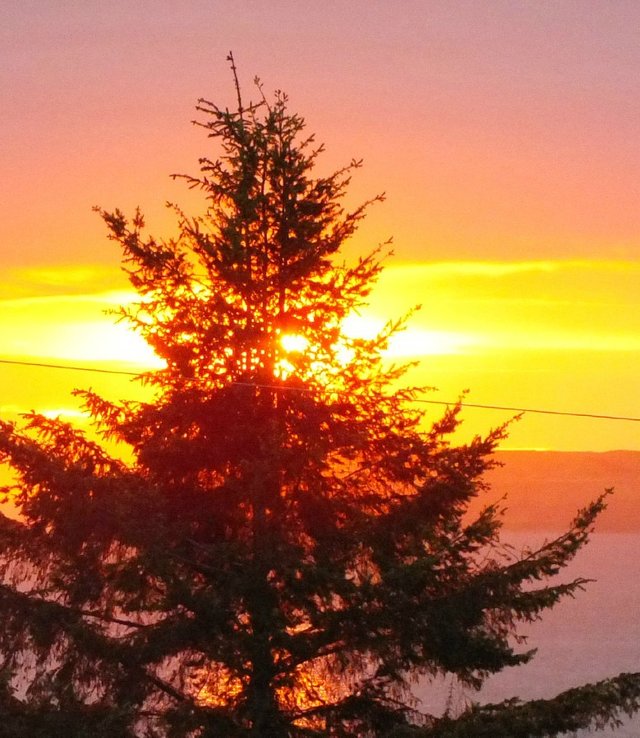 Enjoy this beautiful sunset!
I am generally not much given to get into the "woo-woo" end of life, but something feels "not right." As regulars to this page may remember, my wife and I have a small art gallery here in our town... meaning that I spend much of my daily time among the "general public." 
People's energy has been feeling "off" for about a week. 
Yes, I know that sounds New Agey and odd... but consider this, for a moment:
How many of you "perfectly logical" folks have now and then met someone you really didn't know and thought to yourself "I'm getting a strange vibe from this person?"
When I put it that way, you can probably relate.
That's the kind of "strange vibe," I've been getting. Maybe a bit like animals tend to get, quite a while before an earthquake actually strikes.
I have been trying to write a "meaningful" post all day, but have scrapped about 15 ideas already. That pretty much never happens to me... so I am just sending out this "smoke signal" and hope to get back to my "regular programming" later on.
How about YOU? Has the world around you felt a little "off kilter" for the last week or so-- without there being a cause you could pinpoint? Are people in your community acting a little "odd," even before the Las Vegas incident? Leave a comment-- share your experiences and feedback-- be part of the conversation!
(As usual, all text and images by the author, unless otherwise credited. This is original content, created expressly for Steemit)
Published 20171002 17:02 PDT