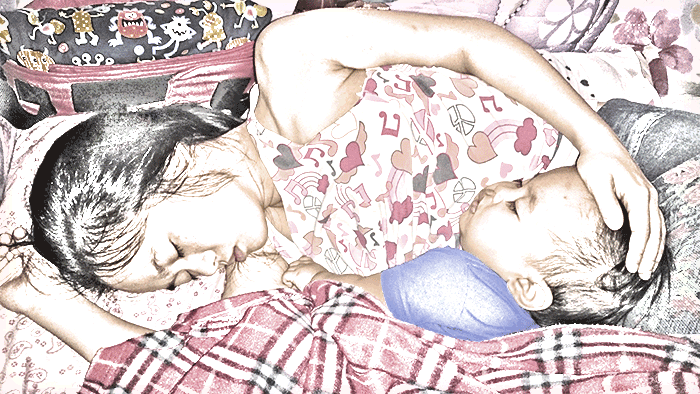 At age 31, I was concerned when I got pregnant because I wasn't as young as other first time moms. Thankfully, except for the low amniotic fluid, everything was perfect during our monthly checkup with my OB. Well, everything was perfect until it wasn't. One morning while I was preparing for work, I noticed water dripping between my legs, but I had just finished taking a shower so I didn't think much about it. Okay, so I may have thought that I peed a little. Hey, I was pregnant and my bladder was almost always full so an accident like that is not impossible. But, as was my habit, I went to pee before leaving. I noticed that my pantyliner was not just wet, it was totally soaked.
This time I was sure that something was wrong. So, at six in the morning, I woke up my husband and then called my OB. My husband and I rushed to the hospital to meet my OB. Did I mention that I was only 32 weeks pregnant at that time? At the hospital, everything was a blur. Everyone was frantically inserting needles and pumping (gad knows what) medicine into my vein to help expedite the development of my baby. The next couple of hours was also just as fun. Well, if you call being wheeled around the hospital from one test to another fun, that is. And--oh yeah. I don't have any pictures at the hospital. In this day and age where everything is documented and shared on social media, how could I forget to take the 'mandatory' I-am-at-the-hospital-look-at-me-I-am-so-kawawa' selfie? Shocking, I know! Next time I find myself in a life-and-death situation, I'll be sure to snap a selfie first at the hospital because--priorities, right?
So, anyway, back to my 'fun' experience at the hospital. After gad knows how long, I was finally transferred to my room. My OB came in after a short while and told me the things I cannot and should not do to help delay the baby's arrival. A few minutes after she left, the nurse came in with a bedpan. Apparently, I can't leave the bed, not even to do something as basic as peeing on my own. Anyone who had the misfortune of emptying their bladder on a bedpan while lying down will tell you that it's not fun nor easy. And so it began--the adventures of this momma and her bedpan.
We were hoping to delay the inevitable for at least 24 hours to let the medicines injected into me take effect. But, alas, it was not meant to be. I went into active labor at around 11 in the evening and I gave birth at around 1:30 in the morning. Everything was a blur at this point that my baby and I didn't even have a picture taken together right after he was delivered. We didn't even have a proper unang yakap. They just made him latch for a second then rushed him out of the delivery room.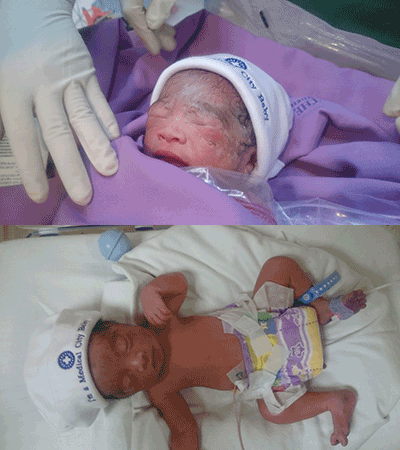 He was so thin and small that even the smallest diaper barely fits him. Even his bonnet had to be taped in order to fit him properly.
Later, I would find out that he was immediately brought to the NICU because his breathing wasn't normal. On top of that, he also had sepsis and really high levels of bilirubin.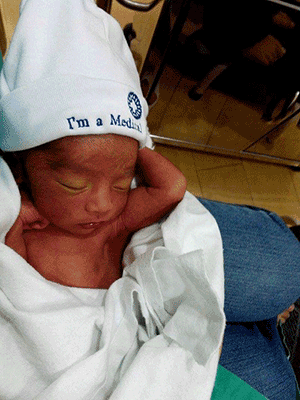 Look at that baby. So red from his time at the tanning salon--er, I mean phototherapy sessions.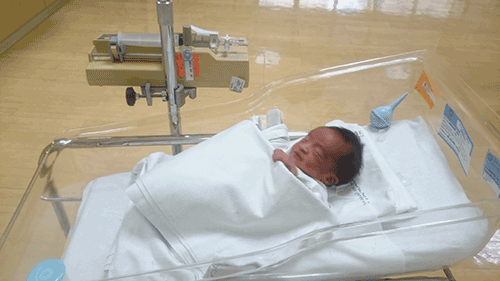 It was heartbreaking to see needles and tubes attached to such a fragile body.
My heart sank when I learned that we had to leave him at the NICU for several days. Of course, who wants to leave their newborn at the hospital? The whole back and forth to the hospital was also very stressful. On top of that, I was getting really anxious about our hospital bill because one whole day at the NICU is not cheap, let alone seven days.
Yes, we did ask for help from friends and colleagues because our hospital bill has gone through the roof. Not to mention the doctor's professional fee which I think is just another term for highway robbery. It's a good thing we have such wonderful and genuinely concerned people in our lives who gave us a lot of help and support to which we will forever be grateful for. However, we did not escape from the wrath of some judgmental people. They asked why we chose such an expensive hospital. First of all, we never intended to give birth in the Metro because we know how expensive it is, but it was not an ordinary childbirth. It was a preterm labor and my doctor is affiliated with only one hospital. We did consider, for a split second, going to a different hospital but if you were in our position where it's not only your safety on the line but also your child's, would you still choose to go to an unknown hospital with an unknown doctor who doesn't have any of your records? Going to a public hospital is also out of the question. Everybody in the Philippines knows the sorry state of the country's public hospitals. Money is replaceable, a child's life is not.
This is the first time that I'm voicing this out. I didn't want to comment or react back them because I'd like to think that I was not affected by the naysayers--I wanted to be the better person. But the truth is, I was affected. I still am. If they weren't in the position to offer financial help, we would have also been happy to receive prayers. We went through one of the toughest times in our lives as a family and being judged did not help. You do not know what people are going through and how your words might affect them. So, if you have nothing nice to say, better it keep to yourself then.
I kept thinking that it was probably something I did. Maybe I could have been more careful. I could have avoided stressing myself out. Or maybe it was my age. I couldn't help but blame myself for what happened. There are days I still do.
Although it was a very challenging experience, I did learn something from it. Always be prepared--physically, mentally, and financially. We thought we still had time so we delayed shopping for baby stuff that's why we even had to ask my mom to buy baby clothes for us. In our defense, we were supposed to do some shopping during that weekend. We just didn't expect what happened--which brings me to my next point.
There should always be enough liquid funds for emergencies. Childbirth is very expensive and things can easily go south. I know some people whose birth plans did not include a c-section, but the choice was taken out of their hands. You never know what might happen that's why you need to prepare thrice as much (or more) as what the doctor intially quoted. It never hurts to be prepared. Some of the other babies at the NICU had been staying there for months already--so you can just imagine how much their hospital bills were. It never hurts to be prepared for emergencies.
Be a blessing to others. If you can't then at least restrain yourself from saying anything hurtful--or stupid.