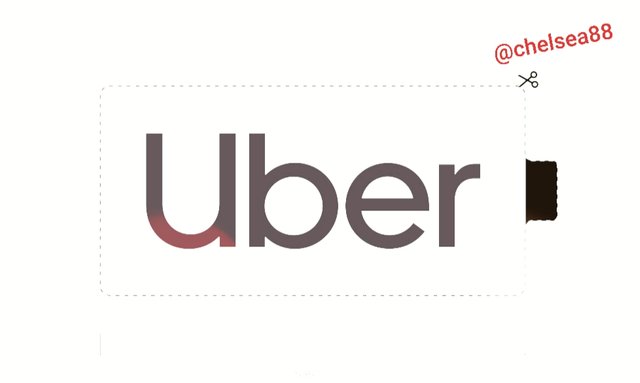 Since January 2cd, shortly following my relocation from MN > GA, I have struggled with unemployment despite a nearly seven year career in physical therapy. I have lived in this area before and relocated due to duress in Minnesota and having immediate family in this location. In my nearly 4yr sabbatical from this area, things changed a lot. Two programs in my field opened and as predicted by former colleagues & peers, these programs oversaturated the physical therapy market in my town. I had a highly compensated contract in another town back in May but unfortunately a seizure on the FIRST day caused an amicable and unavoidable termination of this contract.
I won't digress from my original point regarding being an UBER driver, AKA "uber partner." Just have current auto insurance, a car less than 15 years old, current registration, current and unencumbered driver's license, car in good workable condition, pass a background test, and you're in.
I won't lie there were MANY times this year I nearly gave up on life in general. Through the generosity and undying encouragement of my Mother and a few close friends, I have made it through.
How?? I became an UBER driver or partner. I spent weeks weeks and a lot of precious time worrying about doing this as I thought it would be just my luck to get car jacked or worse.
I let fear hold me back from much needed income. I want to encourage you all, that regardless of what income route you chose, don't let fear and others' opinions of your situation hold you back.
No one knows your situation, life circumstances, or any of your "biz" better than you. Therefore, do what you have to do within a correct moral code to make money and sustain yourself.
I've been an uber partner for 3 months now. Not living in the lap of luxury & things are different. Sacrifices have been made. I still apply constantly to my career job in physical therapy and maintain continuing ed requirements. My, at times, traumatizing past has given me the capacity to take a lot of sh*t for lack of better words & this also helps with ubering.
Ubering is a public service. You have to be on your "A" game constantly. Otherwise you might incur bad ratings or worse yet, endanger your own life or others'.
Ubering requires a good amount of self discipline. It's easy to take days off because you can. If you aren't good at being self disciplined, ubering isn't for you. If you can't endure undue public criticism, it also isn't for you.
I had a 5 star rating up until about 10 days ago (5 stars is the highest you can get.) The reason my rating went down was due to a petty indifference I had with a "frequent flyer" rider. She was very rude, cursed at me, and slammed my car doors.
Drivers can rate riders too. I gave her 2 stars for that behavior. I did nothing wrong. I was driving safely and giving her the same treatment I would want. She then turned around and told uber I was an "erratic" driver, had doors that didn't work, ran lights, and more. Considering the model is from 2015, my car certainly has working doors.
I had to send Uber pictures of all my doors.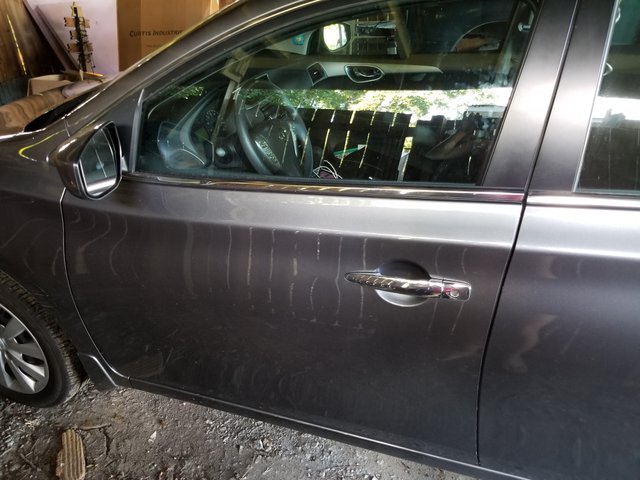 They look pretty bad, right? Ha! Warning: uber proves how very petty people can be. Uber customer "service" will almost never side with their drivers, which is petulant. I make them money. Without drivers, uber ceases to be financially successful. I was immediately reinstated following sending pictures of all four WORKING doors.
People are people. They're forgetful. I had a woman leave her cell phone in my car. I noticed almost immediately so was able to quickly return it. They also leave more damaging items like drugs or, herbal appearing substances. That happened to me today and my party of four were seemingly highly disturbed. I later realized they were bagged herbal supplements of Hawthorne which helps with blood pressure and it was mine that I was giving to my boyfriend and somehow the unlabeled bag got left in the car.
I told my passengers if they felt uncomfortable I would be more than happy to drop them off early and let them resume the ride with another driver or they could even throw them out the window. I simply told them I had just cleaned out my car (true) and the "drugs" weren't there then and I was truly sorry they felt uncomfortable.
My sincerity won them over and they tossed the tiny bag of Hawthorne out the window. They gave me a nice tip and 5 star rating. I truly didn't realize until afterwards they were my completely LEGAL herbal supplement.
If you OR your rider is ever uncomfortable, you'll still get paid if you need to end the fare early. The rider is paying you so always be respectful of their wishes.
As with most jobs, good communication is paramount for success. Always ask your riders if they have a preferred route, find out if they are in any way uncomfortable & fix it if possible, know that you can't please everyone, & always be the bigger person even when you're being treated unfairly which WILL happen.
Uber doesn't have the best navigation system. Sometimes you may need to quickly switch to Google maps and this requires finesse and possibly pulling over briefly to make sure you are being safe and observing hands free laws.
Don't expect to "get rich quick." Uber is paying my bills right now but it's no six figure salary. Partners aren't allowed onto military installations, you can NEVER deny an individual's service animal, uber doesn't tax your earnings so be prepared to file your own taxes if you earn over $3,000/ year driving, you cannot drive a minor, & silence isn't necessarily a bad thing. However some degree of small talk and friendly vibes goes a long way.
You can be paid weekly or cashout up to 5x/day for 50 cents each transaction.
Let me hear from you. Have you ever received uber or similar services? Are you an uber/Lyft or engaged in a similar app based service to make money?