Knowing when to step in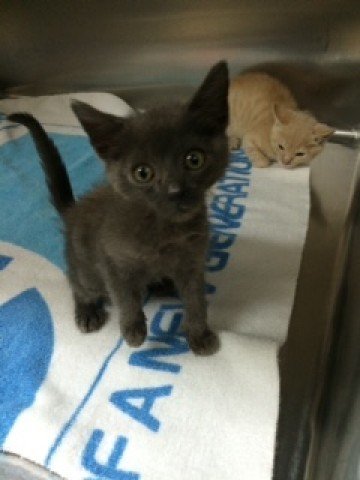 Steemit when was the last time you decided to step in though the situation didn't involve you? Until yesterday well last night I wouldnt have been able to answer that myself...
As a parent you always want to be an example and set a standard for your children to follow.. but when are the lines to much and not enough brought into play? Thats a question I feel is definitely hard to answer.. for example the video above I took last night when my son Logan and I found a box of kittens tossed out onto the side of the road several of these kittens were dead from what looked like trauma from being tossed or whatever had happened but this one here in the video he was alive while part of me felt like he was a goner another part of me felt like maybe he was a fighter but either way I certainly didn't want to make my son think the poor thing would live only to die with in a few hours of being brought back home with us but being as my son was dead set on saving this little guy I decided to try. So I took off my shirt and wrapped the little kitten up amd we took him home and begun feed it with an eye dropper. He has a damaged eye that has an infection and his mouth well jaw seems to have some issues.. after going by the veterian we were told as long as we give him an antibiotic and some vitamins he prescribed the kitten that the kitten should make it and to follow up in a week abf since then we have been monitoring the kitten. Its been approximately 32 hours and it seems to be doing a lot better than he was. With that said did I take to much of a chance or did I teach him right? I'll let you be the judge of that. I personally feel I did, but some may disagree. Thanks for reading steemians have a good one and take care.

Disclaimer: The image I used in the header of my post can be found on the website volunteerslo.org. Steemians I appreciate the time each of you took reviewing this post, I wish you all the best take care and stay safe.