Real Talk #2 - The Pain Of Loving A Toxic Parent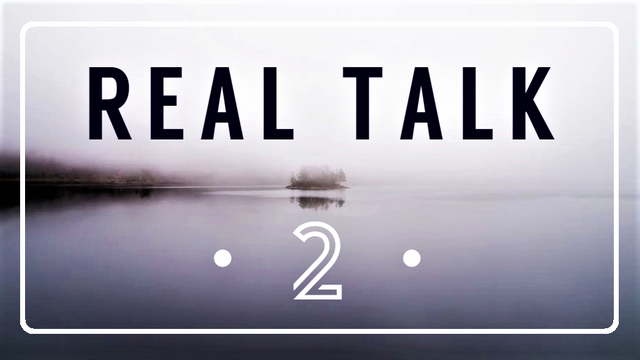 I have never been more nervous about writing a blog post before. I'm not even sure if writing this is a good idea or not, or if it will have any major consequences, but there are some things that I need to let out somehow and I want you guys to listen.
I might take a little time to talk openly about it because honestly, I feel really vulnerable right now and also because pointing fingers at someone else isn't really something that I like to do, especially when that someone is my family.
But like I said, I have to let it out somehow. I can't keep letting this grudge build up. I know I might get a fair share of hate and judgement for talking about it, but whatever. I have to stop giving fucks about what people think of me.
As you read in the title, this one is going to be about toxic parents. More specifically, the difficulties in trying to love them. I feel like this isn't something that is talked about nearly as enough as it needs to be.
Bad Influence
Mainly because children who do have to suffer from a toxic parent(s), are often too scared and ashamed to talk about it openly with others, just like how I was. I felt like I was bothering other people or wasting their time by sharing these things with them.
"They wouldn't understand" is what I would usually think before reaching out to someone. That's the thing about the influence of bad parenting: even though some people actually do care, your mind still doesn't let you believe it, because you've been emotionally neglected by your parents, and it left a mark on you.
This is the part where some idiot would say crap like, "But they are your parents. You should always respect them no matter what. You should be grateful that they are letting you live in their house and paying for your expenses and buying you things that you want."
To which my reply is, just because someone gave birth to you, doesn't mean they automatically deserve your respect without actually earning it. Yeah, of course you should be grateful, but only if there are enough reasons to be grateful about.
And about the "paying for your expenses" part, let me just remind you that it is a responsibility of a parent to provide for their children. You aren't doing them any favor by keeping them alive if all you are giving them is a traumatic childhood.
Just buying new stuff for your children doesn't automatically make you a good parent if you are not there for them emotionally when they need you. In any kind of close human relationship, emotional availability and empathy is way more valuable than materialistic offerings and possessions.
But I still love them
Part of the reason why it's so hard and dangerous to love a toxic parent is because they fuck up your idea of love and what it is supposed to feel like. I remember there's a saying which my mom once told me, "We fight the most with whom we love the most", and though it sounds good, but in my honest opinion, that's complete nonsense. Sorry, mom.
If majority of the time that you spent together with someone you love is spent on fighting and arguing, then that's not love. That's grudge. That's the collective anger of all the unresolved issues that are kept avoided because they are too much to handle.
Now here's the problem: even if they are really toxic at times, you still want to have the desire to love them (if that makes sense) because after all, they are your parents. The need for a good and healthy relationship with your parents is what every child is this world has.
Everybody wants to love and be loved, but it becomes a lot harder to do so if their idea of love is completely different from yours. Love becomes more of a task because you constantly have to find middle ground where both you and your parents are comfortable.
This is something that a lot of parents do wrong. They automatically assume that they know everything about parenting from the moment they become a parent. They ignore or simply don't understand the fact that parenting is a skill and just like any other skill, it has to be learned and practiced first to be mastered.
Just... be there!
I might not know what good parenting really is because well, I'm not a parent myself, but I do know what it isn't. It's not about how much you can give to your children, but about how present you are when they are creating some of their life's greatest memories.
Maybe I'm getting a little too personal here, but my dad was never there when I participated in any of the school events, he never came for parent-teacher meetings, he didn't show up when I anchored for my school's annual function, and never congratulated me for any of my achievements, and I fucking hate that!
Now, as a college student who is on his way into adulthood, I often feel like I'm missing guidance and direction. The thing is, I want to love him but he never gave me enough reasons to do so. But still, I want to love him hoping that he might understand someday. I want to love him, even if I don't ever want to become like him.
I'm not saying I want perfect parents, hell no. I'm obviously not a perfect son either and I don't think anyone can be. The only thing I do want from my parents, honestly, is to just be more emotionally present and try to understand things from my perspective.
I know this is a rather different kind of article, but that's the whole point of this series - to talk about the real shit. To be totally unfiltered and to pay attention to the things that are usually left unattended and need to be said out loud.
I want to know what you guys think about this. Let's have an open talk in the comments. Peace!

Previous Talk: