Don't work alone!
How to anchor your business or website, socially and effectively on the internet!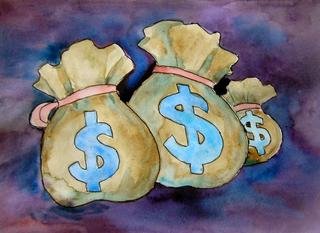 These days' businesses do social blogging, because they know CRM (customer relationship management) and staff relationships are important.  And things work much better if we work as cohesive team or group. 
Build people at the grassroots:
It all depends on what drives people to be active within your business or network. And how people feel and work, deep within your network's organization. 
In your business: Do people feel important in the scheme of things? People's skills and talents improve and grow with praise. 
Is it fun to work there? What makes it fun? How do people interact with one another there? 
How organized is the workplace? People work better when they know what is required of them. 
Identify your anchors:
How do you welcome people into your network? Have you got what they want there? 
People love to be where the action is. And want to be part of it. Is your network `going places'? What's new, dynamic and remarkable that fascinates people? 
Having authority and expertise in your field, to be able to influence and help people. People respect someone who knows what they are talking about and talks from personal experience. 
The draw-cards:
Having a great place to be at: Plan and create a party of fun there, where the action is. 
People love thrills. Give them adventures of their lives. Exciting stuff that they can easy relate to.  
Take them to places they haven't been to before. And if they have perhaps been there before, remind them how wonderful that experience was. And add to their experience. 
People are always looking for something new and exhilarating.  Supply pleasant surprises and the unexpected. Be weird and crazy if necessary to get people's attention.  
Fashion comes and goes. So go beyond the usual. Be unique, different to what's usually out there.  This gets people thinking and eager to make comments. 
What is the main ingredient?
YOU! …You make the difference!  
Your personality counts when you are working with others. The way you handle people makes a difference in your popularity. How your business does and how your blogs trend! 
What are you like? A positive, happy bubbly person? How do you get on socially? 
Are you sensitive to other people's feelings, needs and desires? Can you read facial and body language? 
How often do you do research? Do you know what the world really needs at this time?
 What are your skills and talents? Can you share them with others? In what way, that's more effective? Can you do demos, explain things clearly, etc? 
Are you innovative? What can you fall back on and depend on, if you had to change gear and do something quite different, if the need should arise?  
Having extensive experience and a wide knowledge data base, helps when people ask questions. 
But never forget:
We need each other, if we want to succeed. 
To gather and anchor a crowd, it means each person in the crowd should be important to you. I know it's hard to please everyone. But taking an interest in people helps you understand their needs and where they are `coming from'.  
Keep a notebook of each person's talents, hobbies, skills and preferences. It helps to select the right person for projects, how to approach people and gifts to show a appreciation, etc. 
When people see you are aware of and acknowledge their capacities, they feel good about themselves. If they feel an essential cog in the business or group, it builds a bond of understanding and unity.