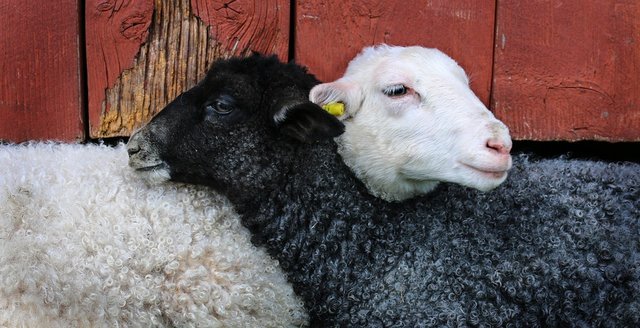 Every year I go up to Vermont and host a multi day party. My brother and I own a small cabin in the woods and we pack it full of people. It's like a little ski shack, but we shove people in it like crazy. There are 5 very small bedrooms in the house. We've had as many as 34 people stay the night. It's packed! I'm actually thinking of hosting a giant Steem party this summer since I like hosting these. I may end up renting a summer camp before/after camp is in session and let people from the platform come for a week and hang out like it was steem summer camp :)
We've been hosting this party for over 25 years. And I'm blessed to have friends that have been coming for more than a decade some of them I've known for 30 years. Most of them I've known for 20 years or more. I have a very blessed life that I'm grateful for on the daily.
Now, it takes some qualities to be handle a 15-30 person party in a house not really designed for more than 10 at a time. I just want to pull a few of those things together and talk about some characteristics of my best friends for 30 years.
Current/Former outdoors people
Most of us met at outdoor summer camps. I've personally hiked over 400 miles on the Appalachian trail. Some of these people have done most of those miles with me. If you can handle the stress of carrying a 40-80lbs pack, filled with communal stuff, have to take turns at chores, pissing and shitting in the woods and outhouses, and living without electronics for a while then you're my kind of people. These folks have inner strength, a lot of character, physical strength, and a tolerance for living in less than luxurious settings (which this party requires).
Professional Nerds
Look at the room I see an architect, a computer programmer, an accountant, a pharma project manager, and me. Often we have some lawyers, teachers, and doctors up here too. We're nerds. I roll with nerds. Literally, I roll dice with nerds as we play pathfinder, splendor, catan, and a million other euro style games. One of the foundations of this place is a willingness to hang out and play games and have that be a fun weekend.
Work Ethic
The house is heated by wood. I had to go out this morning in sub zero temperatures to take wood from the primary stack, bring it inside, and stoke the fire. I would have done it alone. I didn't ask anyone to go, and within 5 minutes of being outside two other dudes were there to help me stack. Stacking wood sucks. It even sucks more when it's sub zero degrees, but that's who these people are. They have a sense of pitching in. Sure it makes us all warm, but they could have let me do it all, but my peeps don't mind contributing.
Warmth
I think after all the years I've lived I've finally settled on the most important feature of a person that I look for is warmth. You're allowed good days and bad days. You're allowed to be happy or sad. The best measurement of your baseline is your level of warmth. Not temperature so much as genuine kindness and caring towards other people. Looks will fade. Brains will slow. But your heart will keep being kind towards others if that's what you cultivated. My friends will pickup the phone to check in if you're sick. They'll root for you when there is success they themselves aren't currently experiencing. They look out for one another.
I'm blessed
Most of the world doesn't have it as good as my family does. That's part of why I think it's so important that I spend my time fighting for change. I'm looking to spread Peace, Abundance, and Liberty throughout the world. I'm blessed by a lovely wife, amazing kids, and fantastic friends. Hopefully your friends support you, love you, and care for you and it's reciprocal.