ADSactly Life: Common Dreams and What They Mean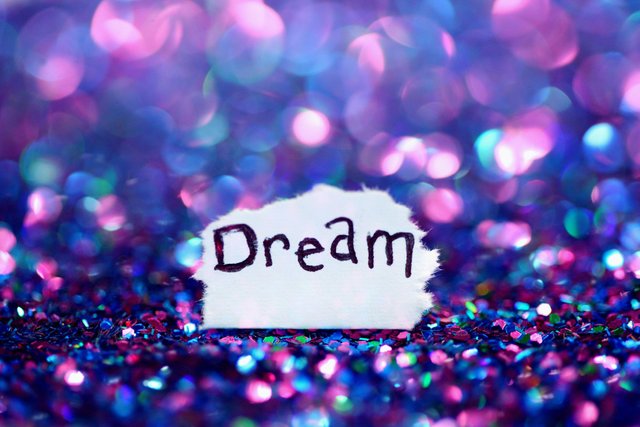 Photo by Sharon McCutcheon on Unsplash

We are such stuff as dreams are made on, and our little life is rounded with a sleep.
Shakespeare seemed to have a real fascination with dreams and dream-worlds, sneaking them into many of his plays. And for good reason, for the subject is a fascinating one, indeed. If you are anything like me, you've probably spent many mornings puzzling over what the night before's dream might've meant. Often, our dreams carry hidden messages from our subconscious – it can be a decision we regret, an object or a person we long for, a lack of pleasure or other such things that are simply not right within our lives. And often, studying those dreams can provide a great insight into the inner workings of our brain – what makes us tweak, perhaps why we are unhappy.
Famous psychoanalyst Sigmund Freud understood this and pushed this concept that by studying dreams you might understand your psyche better and get to know some of your deepest wishes and desires. Freud believed that dreams disguise our more disturbing impulses. But we are not here to delve into the complexities of psychology. No, this is just a post touching upon some of the most common dreams and what they might mean for you. Read into it what you will. It might apply to you, it might not.
1. Dream of Flying
This is one of the most common dreams. Ever. Chances are you have dreamed you were flying at least once and so have your friends. And you may have asked yourself what does it mean? After all, it's a pretty exhilarating sensation because we usually live dreams as if they were no less real than anything else we experience. And to fly or to at least think and feel you are flying surely leaves you a little confused.
Apparently, dreams of flying are greatly connected to freedom or perhaps, lack of. You might have this dream when you've just exited a toxic relationship, but you are just as likely to have it when you are feeling swamped at work. Often, dreams signify change and this particular dream speaks of an imbalance in the area of your life which houses freedom. You might feel you're too free, because the lack of boundaries can often be harmful, both to you and to others. And it might be your subconscious trying to tell you to get a grip. But it can also be an alarm, your inner self crying out against repression in your life, perhaps at work or in a personal relationship.
Apparently, dreams of flying can be very relieving and actually serve as therapy if you're going through a stressful time.
2. Dream of Falling
Another very common one, dreaming of falling, and it seems to go hand in hand with the first, doesn't it? Maybe at some point you stop flying and just free fall..
Predictably, if you dream of falling, it generally indicates some sort of insecurity in your life, an issue (again, dreams can often have a cautionary purpose) that needs to be dealt with. It often tells you that in your waking life, you are out of control, that you feel out of your depth. You tell yourself you've got it covered and that you're doing just fine, but doubt has a way of sneaking in and if it can't get at you in the waking world, it will crawl into your dreams.
Because dreams of falling can often be a terrifying experience. Again, it feels as if you're really falling and it's very...desperate.
They might also indicate a feeling of failure, like you've let someone in your life (perhaps even yourself) down with some recent action. And while some insecurities are normal, too much insecurity can become crippling to your day-to-day existence. You need to find whatever it is that's bothering you and deal with it, become at peace, as it were, or the dreams will keep coming back.
3. Dream of Being Chased
This one is a particular favorite of mine, since it's a very common dream for me and apparently for others. And it seems it is a good thing, although you wouldn't expect it. If you dream you're being chased – by a crowd, by monsters, whatever you wish – it means your subconscious is telling you to stop running, ironically, and face a problem. To put it simply, it's telling you you are running away from something and if you're anything like me, you always end up getting caught. Which is exactly what will happen in your waking life. You ought to just stop and think about it, understand what you're running from and face it head on rather than keep running. You can't run forever.
4. Dream of Dying
This one can often be very frightening to the dreamer, although it is apparently really common as well. We've all had at least one such dream, I believe. And it seems it's not actually about dying. While you might read a fear of death into it, that's not really what the dream is trying to tell you.
A dream of dying doesn't refer to you physically dying, but again, to something happening in your life, some situation that you feel needs to be stopped. Because that's what the dream is telling you, that you wish something in your life would end – perhaps a bad relationship, a job, something like that.
And like the previous dream, this too is actually a positive one, because it's your subconscious telling you to try something new, to find a new relationship or a new career path perhaps. It's an encouraging dream.
5. Dream of...Celebrities
You know that one where you're stuck in an elevator with your favorite actor/actress? Well apparently, that's still just your subconscious trying to tell you something about yourself. I know, I was disappointed too.
When you dream of meeting a celebrity, it's usually one you like, right? Well, that's a good sign of what you value in life, what kind of qualities – luxury, good looks, kindness, whatever that celebrity makes you think of. It's also a cry for personal recognition. In today's society we feel a constant pressure to compare ourselves to celebrities, what we wear, how we look or talk, etc and this dream might just be you wishing you received more recognition.
Quick word to the wise, the only recognition that matters is your own. You don't need to impress someone, just make sure you are content.
6. Dream of Cheating
Have you ever dreamed your SO was cheating on you? I bet you have, who hasn't, right? And no, this is not a sure sign he/she actually is cheating, so never interpret it as such. As with most dreams, this is rather telling you something about yourself and not about your partner at all.
When we dream our partner is cheating, it's usually a sign of jealousy – perhaps he's addicted to some game or spending too much time at his job. In any case, not enough time with you, the dreamer. And your dream is just your subconscious complaining about it. Talk to your partner, it can't be so bad.
This dream might also indicate a lack of trust, which might be far more problematic in a relationship and a huge issue for you, as a person. And perhaps worst of all, dreams of a cheating partner might sometimes indicate your own wish to be unfaithful. It's not uncommon to try and pin it on the other person and say they are the ones in the wrong...
---
So, what's your recurring dream? Do you find yourself in this list? Let us know in the comments!
Authored by: @honeydue

Click on the coin to join our Discord Chat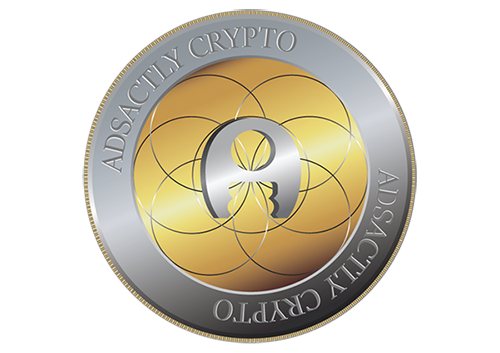 ---
Vote @adsactly-witness for Steem witness!
Witness proposal is here:



Go To Steem Witness Page
In the bottom of the page type: adsactly-witness and press vote.



Use small letters and no "@" sign. Or, click here to vote directly!
Thank you!

---