<<< OPERATIONAL MEETINGS IN THE MORNING >>>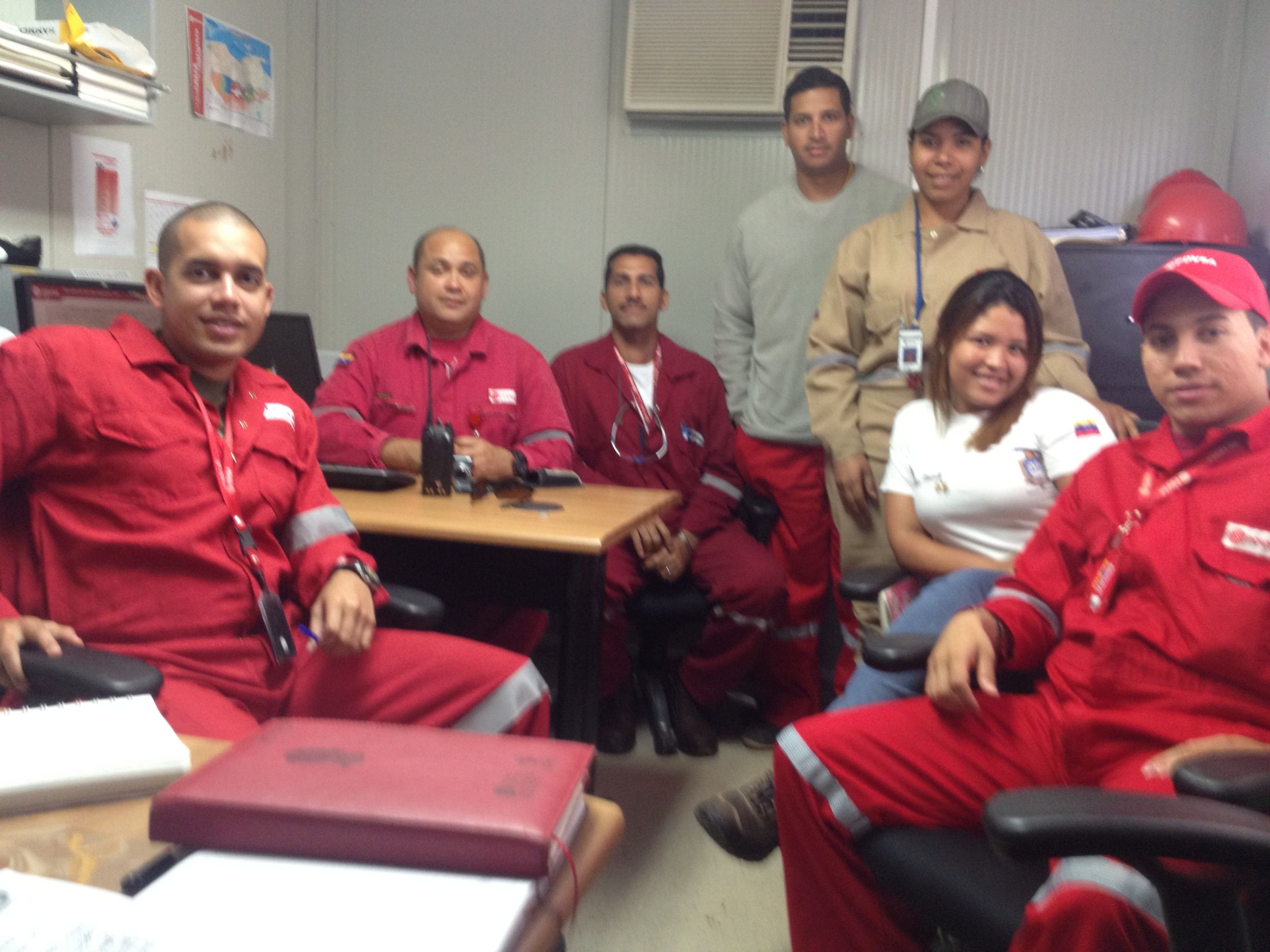 It is five o'clock in the morning and the alarm clock goes off. It is time to get up and after taking a shower, I have to put on my overall. I leave a trailer to enter in another, which it is called Optimization Field Department. In the trailer I must check different reports to know the status about four hundred and fifty five oil wells and verify some irregular event that could happen along the night before. Besides, I have to plan some specific tasks to do during the day to carry on the operational activities.
At ten minutes to seven a.m. I have to drive a pick-up to go from the Optimization Department to a main building, where there is a conference room. Each person from each department must be present in that meeting room, as well as the Operations Manager of the area. The meeting begins and I have to wait my turn to report the information according to the relevant events, and the causes and possible solutions to fix some production problem of a well. However, it is normal to answer some question concerning a specific oil well before taking my turn, which comes out during the meeting.
The time for the meeting is about one hour, but if there is a difficult or additional problem that requires more time, the departments involved in that problem and in the possible solution must stay after the first meeting, and the rest of the people come back to their offices.
Once the main meeting is over, I have to return at the trailer and another meeting starts. That is an internal meeting just for the Optimization Field Department group. One of the goals of this particular meeting is transmit the relevant information of the first meeting to the group, and discuss the different activities of the rest of the day. Those meetings happen every day of the year, in the same place at the same time.