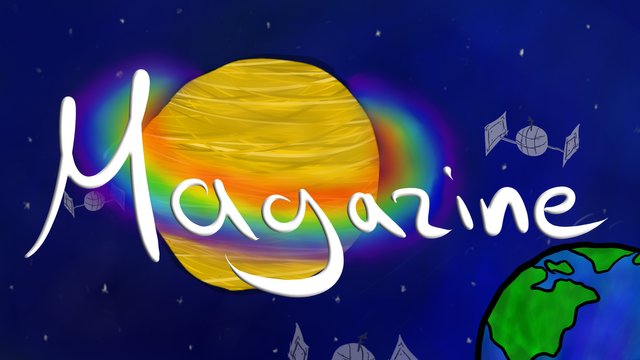 Hello dear Steemians and welcome to the sixth edition of the @PRP-LGBT Magazine!

New to this Account? You're welcome to read the Introduce post first:
Introducing PRP-LGBT the Curation & Magazine Account for LGBT+ Content
Also, please read this post if you haven't seen it yet: New Concept for @PRP-LGBT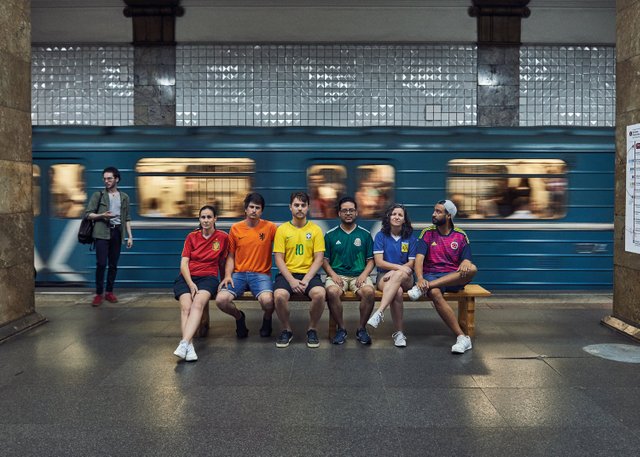 Source http://thehiddenflag.org/
The hidden Rainbowflag
---
Who doesn't know it? The rainbow! But it also exists as a flag, what does it actually mean?
In many cultures, the rainbow flag is regarded as a sign of
changes and peace
. But also as a sign for acceptance and tolerance as well as for hope. Since the seventies the rainbow flag has been an international symbol for the gay and lesbian movement. The flag has often changed minimally over the years, colours have been added and some have been deleted.
Officially it now consists of:
red
orange
yellow
green
blue
purple
The Project: "The Hidden Flag"
In many countries of the world homosexuality is still very frowned upon, a taboo subject or even something forbidden. The project consists of 6 courageous people who show themselves. Each of these people is wearing a football jersey, which symbolizes a color of the rainbow flag. Strung together, these six persons walk side by side through the city, in countries, in which this flag is forbidden as for example in Russia. In Russia there was also the World Championship and this was also during the LGBT month.
I ask everyone who reads this to take a minute of their lifetime and watch this video:
At the beginning, they show excerpts of what happens in Russia when you have a rainbow flag with you, or when you publicly stand up for it... It's frightening to see that something like this is really still happening. I mean, look what year we have - that you still have to discuss it at all...
Can't everyone love each other as long as both partners agree and no one gets hurt?
Anyway, this is a great project by these six people, who all come from different cultures! If you want to know more about the project, please visit their website! http://thehiddenflag.org/

Curation: A post from @maracuja
---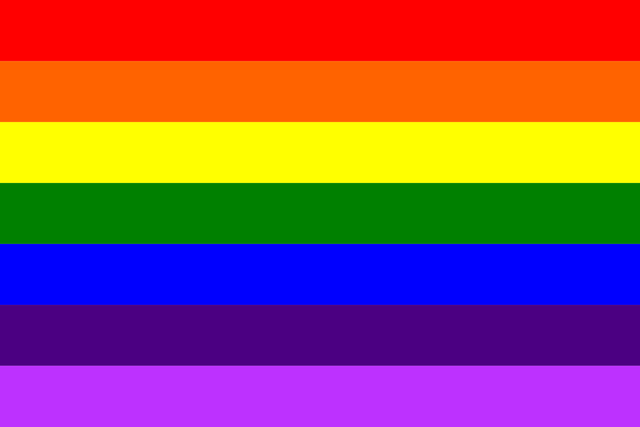 This is the title of her article. It's a very
honest and open post
she wrote there. She writes about how she struggled as a teenager to find out who she was or which gender she actually liked. She wrote that in the beginning she didn't even know that it's okay to find the same sex attractive at all. She invented excuses and thought she would see other girls only as role models. When she read a book about a bisexual girl, a lot of things changed...
If you want to hear the whole story, check out her article!
How you could get featured:
Posts under the tag #lgbt will be upvoted, provided that they have quality. Quotes should be indicitated as such and sources of literature and images should be named.

The PRP-LGBT Account
---
Thanks to the generous delegations of
@naturicia
@lizanomadsoul
and
@carlgnash
this account has now reached more than 500SP and officially has the vote-slider on Steemit! So I would like to thank all readers and voters of the previous contributions, because without you this account would never have reached almost 200 own Steempower!
---
@prp-lgbt is primarily intended to curate and share contributions on all possible LGBT topics. At the moment there are not many LGBT related posts and I want to change that with this account. I want to reward people who deal with this topic and show others that you don't have to hide here on Steemit! Steemit is a wonderful platform and I want to spread even more love!
If you want to be part of the team, feel free to write me a DM on Discord!
---

The picture is self-drawn, so it belongs to me. (@misomaniac) You are welcome to include it in your posts but you must give credit to this account!(@prp-lgbt) The Page Dividers are from @javehimself so if you want to use them it would be nice if you credit him as well.
---
Here you can finde the last Episodes:
PRP-LGBT Magazine 01 | Trans Visability, a Gay Artist and Homosexual behavior in Animals
PRP-LGBT Magazine 02 | Healing homosexuality: today & earlier
PRP-LGBT Magazine 03 | Gay Pride: The Christopher Street Day
PRP-LGBT Magazine 04 | Donate blood as a homosexual?
PRP-LGBT Magazine 05 | Pride Month, LGBT in Somalia and a lot of Curation!