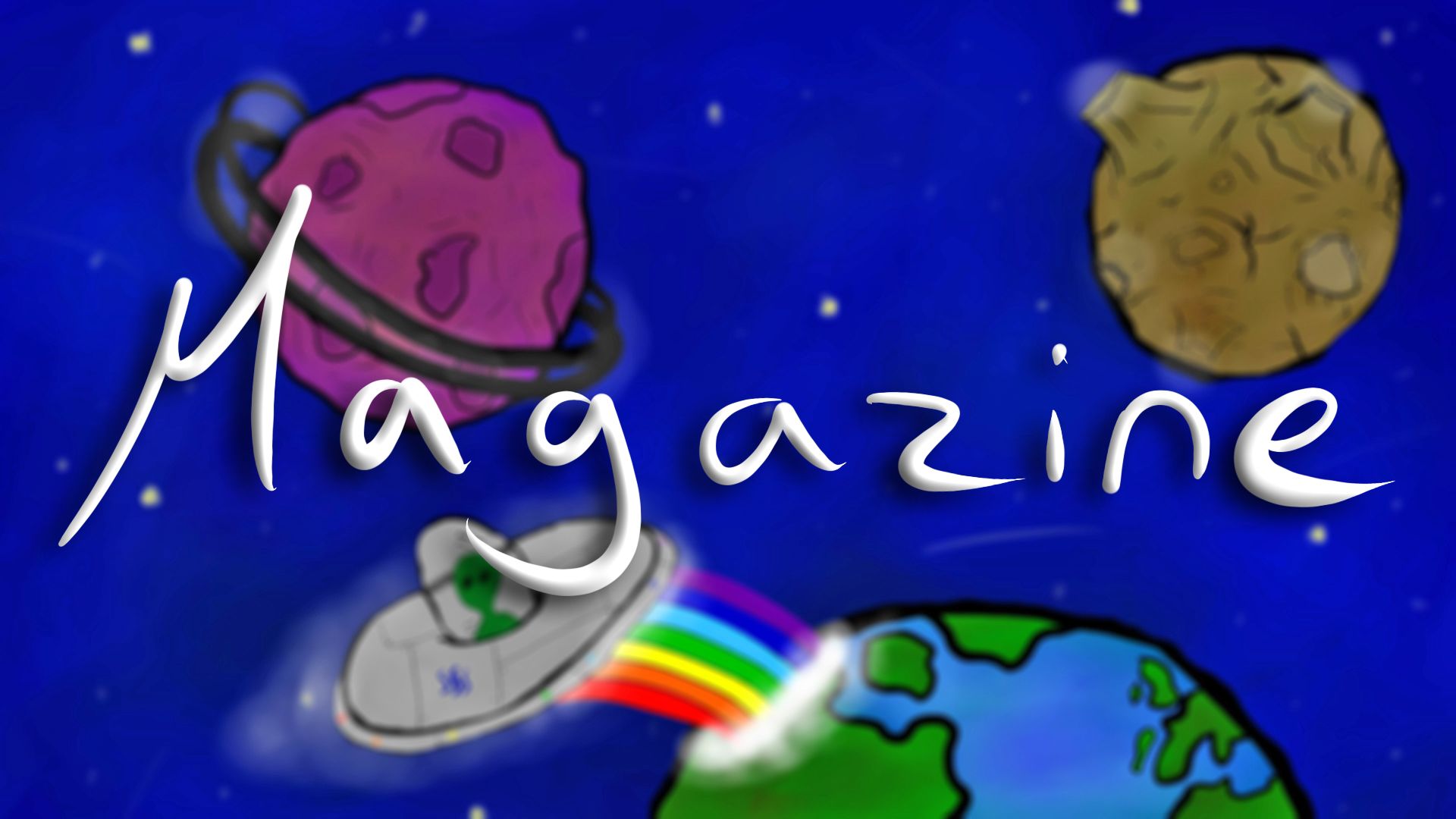 Hello dear Steemians and welcome to the first edition of the @PRP-LGBT Magazine!

New to this Account? You're welcome to read the Introduce post first:
Introducing PRP-LGBT the Curation & Magazine Account for LGBT+ Content
Table of Contents
International Transgender Day of Visibility (31/03)
Andy Warhol - A famous gay artist
Homosexual behavior in animals
Extra Curation @crazybgadventure
Preview for the second Edition
Special Thanks


International Transgender Day of Visibility, March 31st
---

The International Transgender Day of Visibility is a very meaningful day because it is important to make people aware of topics and matters involving LGBT rights. As it says it in the name, the day is about visibility, empowerment and appreciation - because this is the first step to more understanding and acceptance. We're just trying to raise the awareness of discrimination. This event was founded by Rachel Crandall in 2009. She is a licensed psychotherapist specializing in transgender issues and an international transgender activist. But we are not here just to fight discrimination on this one day, this should happen everyday! Spread peace and love, always.
[1]
---
There are two users who already talked about this day, here are their posts:
March 31st: International Transgender Day of Visibility from @mariacaffrey
International Transgender day of visibility. Why are you not talking about it? from @sergiomendes

Andy Warhol: A famous artist who was gay
---
His real name is Andrew Warhola but he "americanized" it to Andy Warhol. He was born on August 6, 1928 in Pittsburgh, Pennsylvania. He was an american artist, movie maker and co-founder + one of the most important representatives of American
Pop Art
.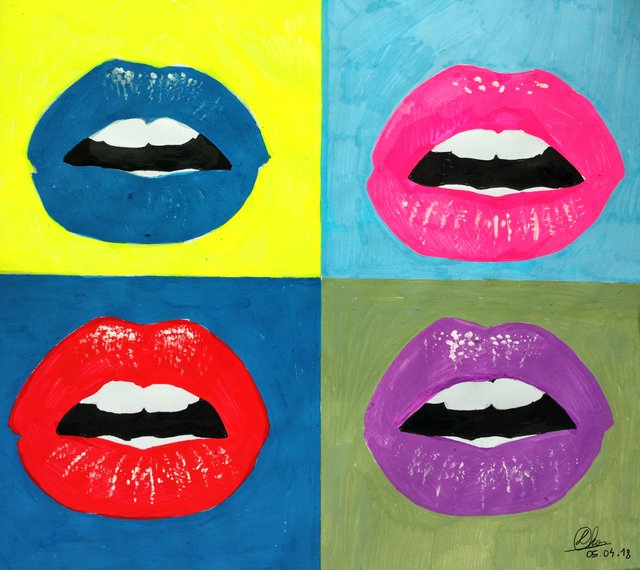 Here you can see an amazing drawing from my dear @lianaakobian who drew a picture from Andy Warhol
His career began in 1950 as a graphic designer and illustrator for fashion-, glossy- and lifestylemagazines and his career developed quickly. He was a music producer as well. He made a lot of paintings, designs for ads, movies, books and products.
Andy Warhol was an introverted, shy and had an opaque personality. He did not show his homosexuality in public, although, when asked, he did not deny it. By making (male) homosexuality one of the central points of his work throughout his life, he promoted the confrontation with this topic. [2]
Even if he did not live his sexuality out, he tried to support it in forms of art. He outed himself in a time that was difficult. And for that I respect and appreciate him.

Homosexual behavior in animals
---
Here I created a little chart with some animals where homo- or bisexual behavior has been observed:
| Birds | Mammals | Others |
| --- | --- | --- |
| Black swans | Dolphins | misc. Insects |
| Ducks | Bisons | various Spiders |
| Penguins | Monkeys | Dragonflies |
| Vultures | Elephants | Bed bugs |
| Pigeons | Giraffes | Lizards |
| Laysanalbatros | Sheeps | Fruit flies |
excerpt from wikipedia [3]
I don't think we often realize that not only we humans can feel this way. It is very interesting how often it occurs in the animal world but we belong there also to it. It's natural.


Posts from the community:
---
In this first episode of the magazine I would like to introduce the Post from @crazybgadventure about how it is to be part of the lgbt community in bulgaria.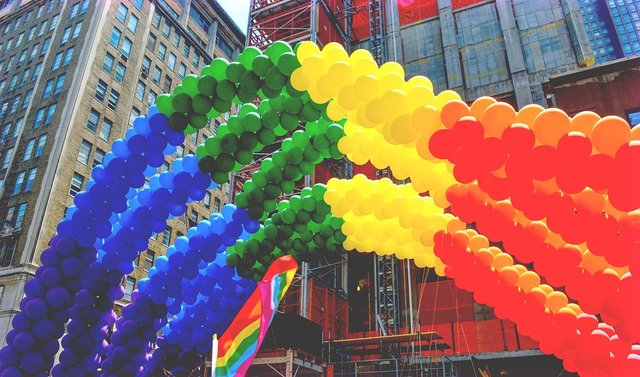 He answers questions in this post like:
Is it legal to be Gay in Bulgaria?
Is it legal to be Trans in Bulgaria?
Can LGBT people adopt in Bulgaria?
What is it like to be LGBT in Bulgaria?

But there is even more content in his post, so read it and leave a comment there!
How you could get featured:
Posts under the tag #lgbt will be upvoted, provided that they have quality. Quotes should be indicitated as such and sources of literature and images should be named.

Preview
So in the next Edition of this Magazine, one of the topics will be about curing homosexuality. It is quite shocking that this practice is still happening nowadays. I would like to feature some posts and therefore ask you who is interested to write a post about it. You could write from your own experiences or research.
Please publish your articles on 18th April at the earliest, so that they are still voteable as soon as the second magazine goes online.
The second edition of the magazine will be out in about two weeks.
I've got the idea from @poetrybyjeremy so thank you so much!

Thanks to all supporters!
I just wanted to say thank you as I got a lot of support for this project on the
Introduce Post.
Like I said it there, it's an important project to me. So a special thanks to these guys:
@jaki01
@shaka
@theaustrianguy
@jedigeiss
@sykochica
@felixxx
@therealwolf
@pharesim
@asperger-kids
@carlgnash
@ladiesofsteemit
@poetrybyjeremy
@javehimself
Thanks for the support in form of SBD donations: @lianaakobian and @lichtcatchtoby
@prp-lgbt

is primarily intended to curate and share contributions on all possible LGBT topics. At the moment there are not many LGBT related posts and I want to change that with this account. I want to reward people who deal with this topic and show others that you don't have to hide here on Steemit! Steemit is a wonderful platform and I want to spread even more love!
If you want to be part of the team, feel free to write me a DM on Discord!


Click on this Banner to get to the LGBT Discord!
---
Sources:
[1]https://en.wikipedia.org/wiki/International_Transgender_Day_of_Visibility
[2]https://en.wikipedia.org/wiki/Andy_Warhol
[3]https://en.wikipedia.org/wiki/Homosexual_behavior_in_animals
The picture is self-drawn, so they belong to me. (@misomaniac) You are welcome to include them in your posts but you must give credit to this account!(@prp-lgbt) The Page Dividers are from @javehimself so if you want to use them it would be nice if you credit him as well.