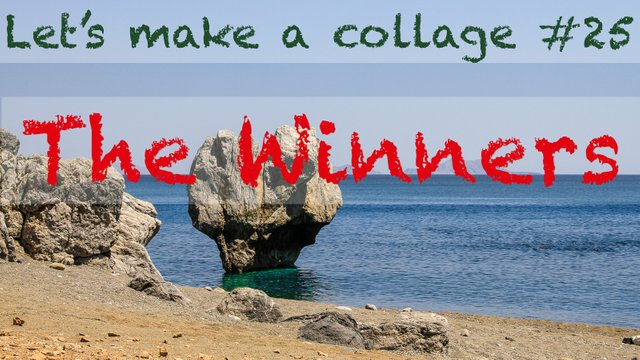 Greetings Steemians!
Yesterday's dPoll on the finalists of Let's make a collage #25 - Summer Special has just been closed. It was once again a very close competition of which two winners and one second place emerged!
---

---
To acknowledge this outcome I decided top up the prize pool by another 20 SP to be able to award two first and one second prizes!
Before I announce the winner panel, I would like to wish you all a wonderful summer season! Enjoy the time outside and don't forget to take your camera or sketchbook with you - new resources are waiting around every corner which you may use for the LMACs to come. 👩‍🎨👨‍🎨
See you all back in September! 👋
And now, please join me in applauding the three winners! 👏👏👏
Thank you all for your engagement, by creating these cool artworks and joining the polls!
Shaka