How a minnow can become a dolphin for a week by leasing steem power - How to lease steem power
Would you like to be a dolphin for a week?
A dolphin typically has more than 5000 steem power, and each 100% vote is worth more than $1.
On steemit you are already important if you have 500 Steem power. But dolphins have upwards of 5000 steem power. They are very important. Dolphins are influential and tend to have a growing band of followers.
Did you know that you could quickly become a dolphin by leasing steem power? When you lease steem power, you can vote them as if you owned them. Your votes are worth more.
The cost of loasing 5000 steem power for a week is less than 90 steem.
How to lease steem power
Go to minnowbooster.net and choose "Lease Steem Power". Fill the form in like this: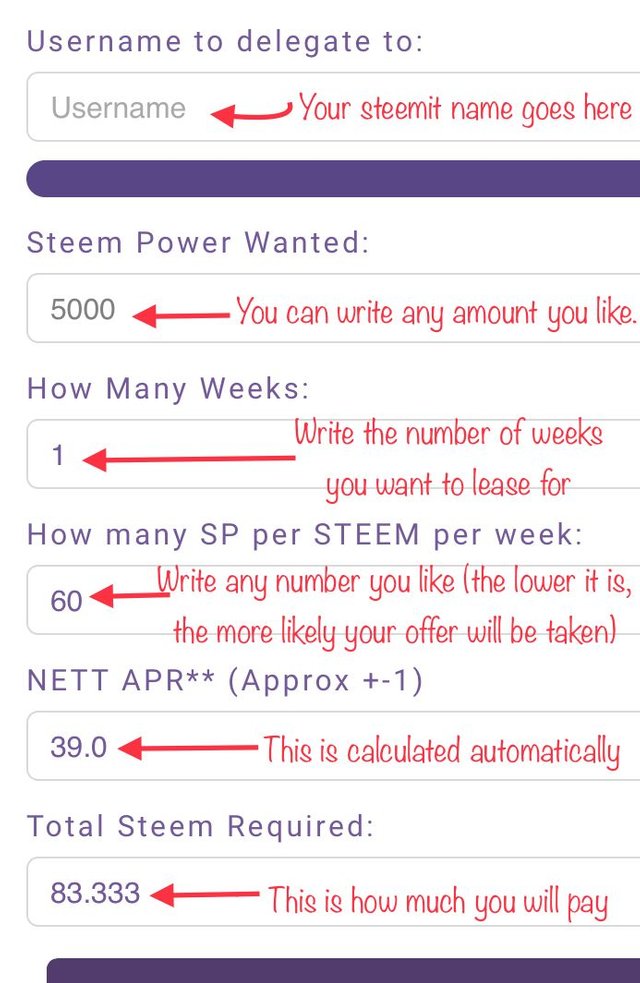 You are welcome to change any of the parameters.
What's the advantage of leasing steem power?
Everyone has their own reason for wanting more steem power. Maybe you want to fend off a flagging attack. Maybe you are organising a writing competition and want to vote for all particpiants. Maybe you want to vote all your friends with a meaningful amount. Maybe you just want a bigger vote for yourself.
When you have the extra steem power, you can vote anyone you like (including yourself), as often as you like. There are no limits.
Here's an excellent reason for a minnow to lease steem power - Advertising yourself
Below, I am using 5000 steem power in the example, as that is enough to make you a dolphin. You can of yourse choose any amount.
With each 100% vote now worth over a dollar, people will start to notice you. Your name will be near the top of the list of voters, even on trending blogs and whale blogs.
Accompany each vote with an intelligent comment. Some bloggers will follow you. Some will also read your blogs. You might get lucky and have several people upvote you for more than you expected. It does not matter How much you earn. This is about the advertisiing morebthan thebimmediate return.
You may get a follower for life, who will vote hundred's of your blogs in the future. Perhaps their first vote isn't worth much. It doesn't matter. They will grow. They will vote for you again and again.
How to get the most out of your advertising campaign
Before you lease steem power, prepare two or three excellent blogs. By "excellent", I mean REALLY EXCELLENT. You should proof-read them 100 times. Get a friend to read them. They should be your best works ever.
Then lease the steem power. Now set about finding other blogs which interest you. Make a long and interesting comments about the blog content and add your vote.
Tip
If you have more than 500 steem power, a slider will appear each time you vote. It allows you to adjust the value of each vote from 1% to 100%.
(You don't have to always vote at 100%).
It is recommended that you make no more than 10 votes at 100% per day. However you could make 50 votes at 20% if you wanted, or 500 at 2%.
I recommend that you adjust the size of your vote according to what you think will work best for you. Don't forget, your aim is to use your votes intelligently so as to attract as many long term followers as possible. Size matters more to some than others. It also depends on how many comments per day you plan to make. If you don't have time for more than 10 comments a day, there's no point in voting for less than 100% each time.
If you want to target a large number of minnows, you could make 500 votes a day of 2% each. It's up to you to develop the best advertising strategy for yourself.
If you get your strategy right, some bloggers (and maybe other commenters) will be so impressed by the quality of your comment that they will visit your blogs. If they like what they see they will upvote you and follow you. For years to come your future blogs will appear in their feed. If they are good, your reputation will grow and the votes will be flowing in.
The important thing is that your vote and comment it is like any advertising. It won't work on most people. It will work on some.
Before you start voting
Develop your strategy. Who will you vote? Where will you comment? Whale blogs? Trending blogs? New blogs? Only one topic?
Don't forget:
Whales are overwhelmed by people like you trying to get their attention. They are unlikely to visit your blog. But if they do, their vote could be worth alot of money.
Trending blogs have hundreds of comments. Yours is less likely to be noticed, by the blogger, but many others could see it.
The vote of a newbie may be worth nothing today. It may be worth alot more in the future
It's easier to attract newbies and minnows than dolphins and whales and for less money
Is your comment good enough to make the blogger and/or other commenters say "Hey! This guy sound interesting! Let's see what else he writes about."
Some bloggers will fall for your charming words. They will try reading your blog once, and may like it. Even if you only earn a couple of dollars, you know those readers will be back, over and over again.
You are only leasing for a short period. At the end of the period your leased steem power will be returned to the original owner. If you would like to renew your lease, you can visit the minnowbooster.net website before the lease expires and click on "Renew this lease". Renewing is often more convenient than re-listing your lease request and waiting for it to get filled.