Hello everyone! I decided to take a shot on another @photocontest , this time in the #landscapephotography category. Similarly to my Lisbon post, I picked another gorgeous Portuguese place to be featured.
I'm talking about Praia do Camilo (Camilo's Beach). This beach is located in the south of the country, in a region called Algarve. According to the Business Insider, it's considered one of the most incredible beaches in the world. I couldn't agree more! No matter how much I travel, I always go back to this piece of paradise.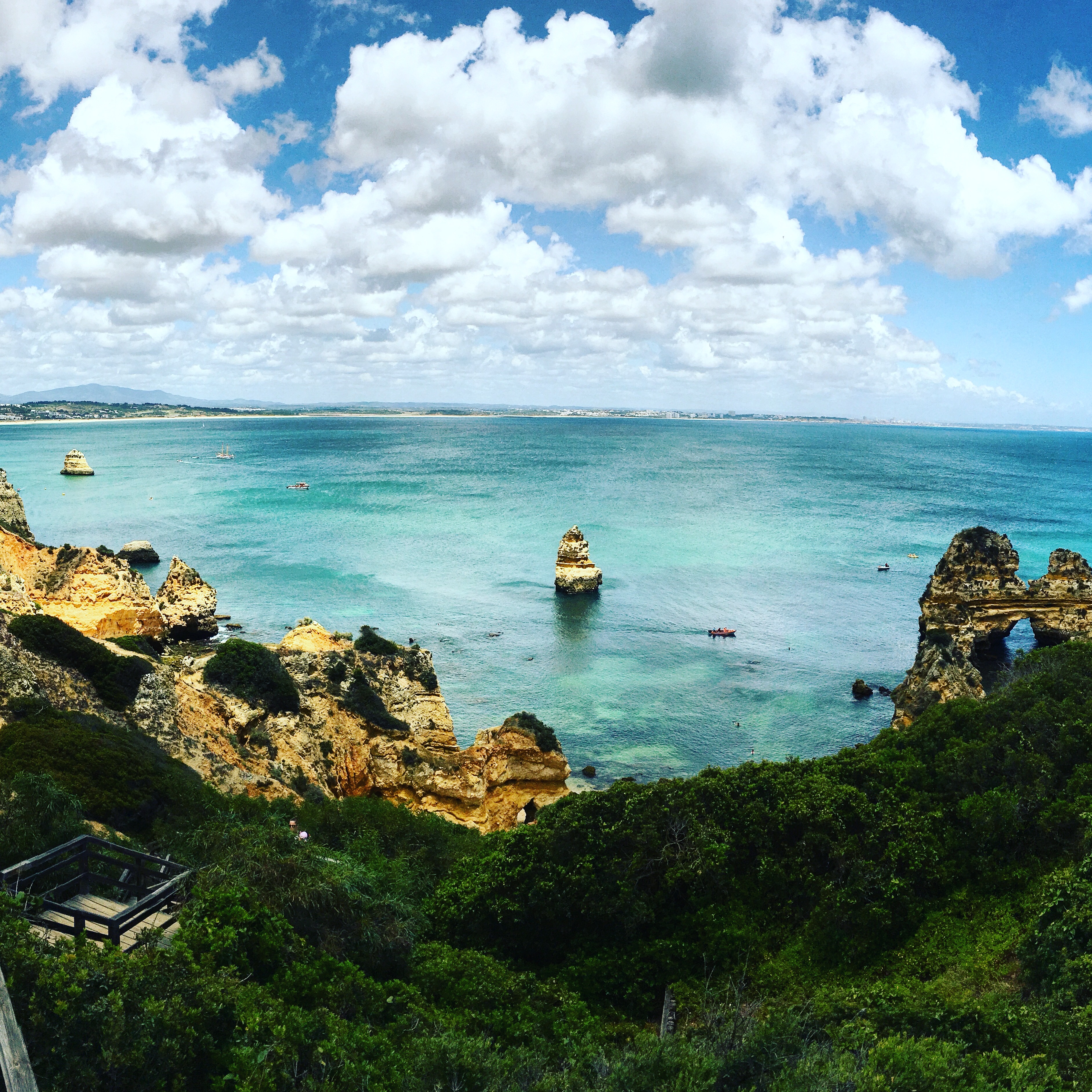 Praia do Camilo is a very small beach, but that doesn't make it less incredible. It's located at the end of a long sharp staircase - which you will need to go through to get to the sand. The top of the hill provides a breathtaking view of turquoise coloured water as well as the cliffs and rocks that surrounds its bay. At the top of the staircase, you can find a Fish & Seafood restaurant with a terrace where you can enjoy panoramic views of the coast.
It can get very windy up the stairs. The secluded beach is protected by its rocks, though. When you get to the bottom of the stairs, you will be able to enjoy some nice sunbathing whilst appreciating the view.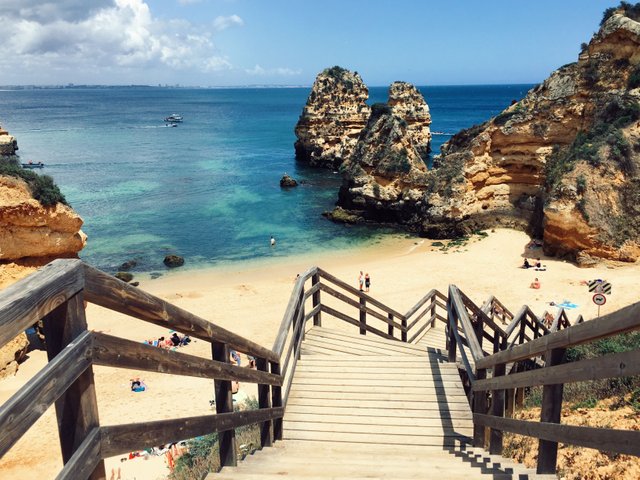 This praia is located in a city called Lagos, where you can also find Ponta da Piedade - a beach considered the 'most beautiful in the word' by the Huffington Post .
I don't totally recommend going there on the peak summer season, as it can get really busy. The best times to go there are before or after the peak months (normally July and August).
Have you ever been to Praia do Camilo? What other beach would you consider as "one of the most beautiful beaches in the world"? Please let me know, I'm a beach lover :)