Academic Elitism in South Korea

Seoul National University | Yonsei University | Korea University
SKY, it's something that you will hear very often in Korea. It's something you will hear even more often if you go one of these 'prestigious' universities. Seoul National University, Korea University and Yonsei University. Ranked 36th, 90th and 106th in the world respectively. These universities along with two others which have recently crept up (POSTECH and KAIST, 41st and 71st dominate education in Korea.
SKY - Seoul (National University) | Korea (University) | Yonsei (University)
It is crazy to the point where foreigners are warned against coming to Korea UNLESS they are accepted at one of these universities. I'm not kidding. If you don't get accepted to one of these universities, don't come to Korea to study at all. That's the advice we get, because as international students we get the choice as to whether or not to study in Korea.
When it comes to university rankings, there is a sharp drop off after these five universities, there are only 4 more universities in the top 300 and then there is a sharp drop off, with many of the remaining universities not even in the top 1000.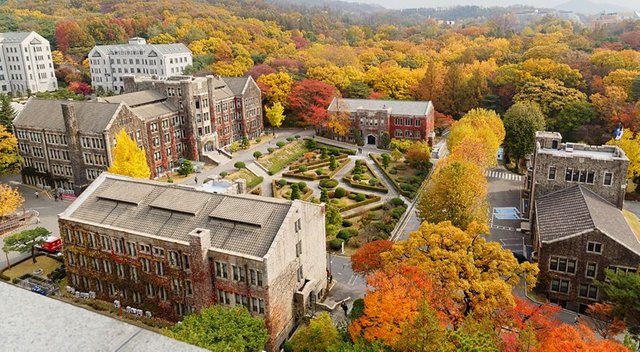 Yonsei University | Source
SKY is essentially the Ivy League of Korea. Except it's worse, with many people not even getting a chance unless they attend one of these top universities. I don't know about other places, but in New Zealand (the only place I can speak from experience), any uni can be good depending on what you do and how you handle it. You can study at any university and if you make the most of it, you can be successful. In Korea however, many don't believe this.
I was recently talking with my friend (another international student who has lived here for around 5 years), and she said her friend was going to another university that was in the top 300. She said he had chosen another university that wasn't SKY, and she talked about how terrible that was and how she was angry at him for not listening to her advice about SKY. This is the situation here, as an international student it's not even worth coming unless you are SKY.
I myself am an international student who has lived in Korea for two years. I studied some of the elitism of Ivy League universities last year. However, when I happened to relate it to Korea I started piecing together a picture that seems even worse, even more harsh that what we see in the US. I have limited experience as I have always attended a SKY school (Korea University, the K in SKY).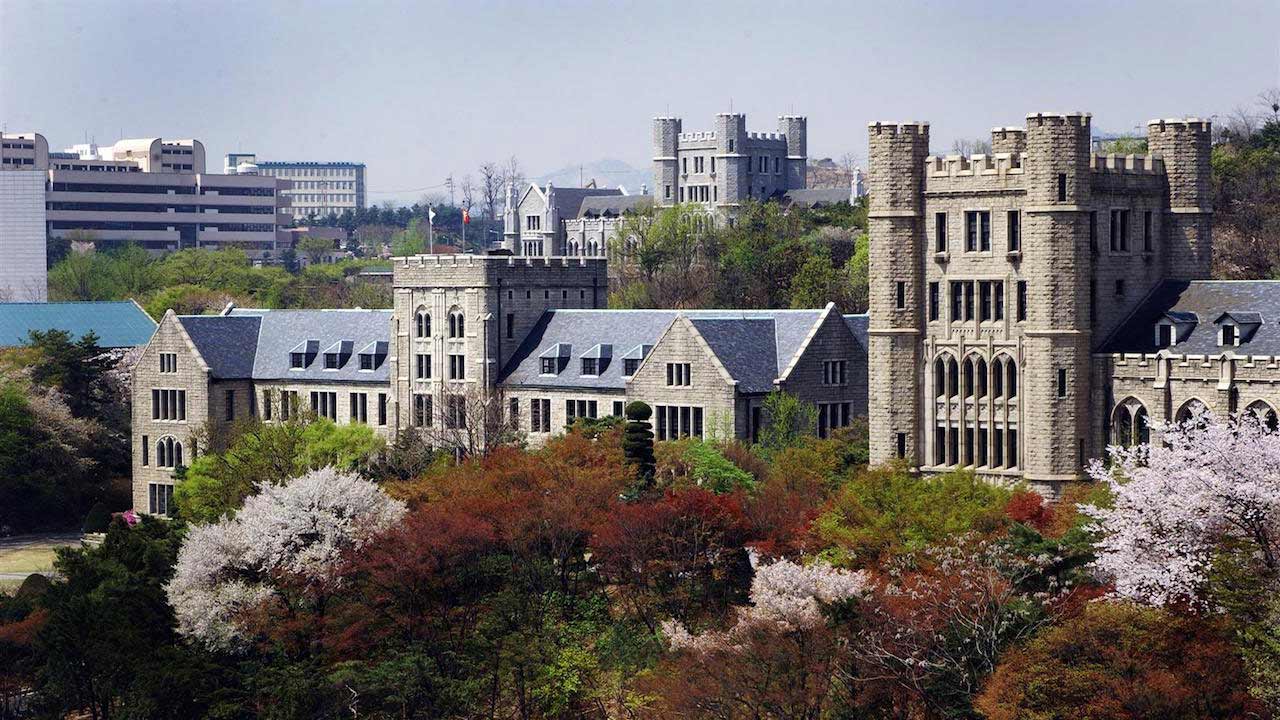 Korea University | Source
If I want attention when I go to work, I can just don my university jacket. It has never failed to cause whispers when I get noticed with it. A simple piece of clothing can really cause a stir, it really is a major thing. It gets to the point where I feel uncomfortable wearing it anywhere other than my uni, it's honestly embarrassing when you hear people whispering about it behind your back.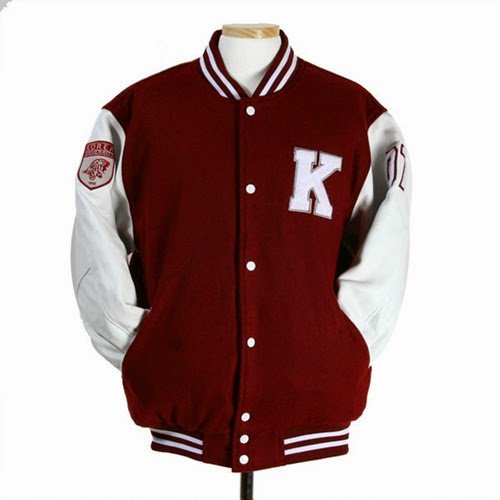 The famous jacket | Source
People approach me and say 'you must be smart!'. I still haven't figured out how to react to this. How can I? I try to take it in stride without seeming arrogant or like it's a big deal, but it's hard. It just isn't worth the attention it receives. I would only expect this sort of attention if I was wearing a gang jacket!
The professors at the university (while mostly modest) also make remarks about it often. Statements such as 'This class is made up of the smartest students in Korea!' or even comparisons to 'lesser' universities. 'You could be studying at ---- right now! So Study hard!'. These are real examples I have heard.
The people at these universities are taught that they are the best, they are superior. Korea is all about education, and I am not here to criticise that, and nor is it my place. But this is too far, anyone should have all the opportunities they want/need in life, and I don't see how studying at a SKY university makes you 'smarter' than our peers at other schools.
I asked my friends (all international students, and some Koreans who lived overseas for most of their life), if they had ever experienced this elitism amongst the students and society. I only asked International students because I wanted to gather the viewpoint of people who have experience in another country and culture, and people who all have experience in this elitist atmosphere.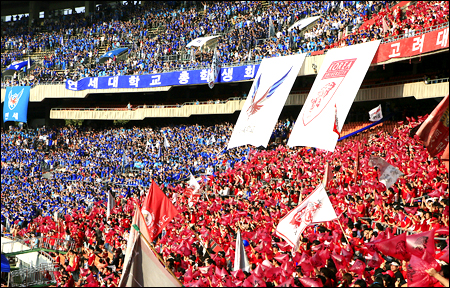 The Korea - Yonsei Games. An event known all over Korea | Source
My question was simple: Have you experienced Elitism or seen elitism among the staff or students at Korea and Yonsei University? (As I asked friends from both). Here were some of my responses:
One of my friends quoted this (For elitism). Yeah, it's pretty obvious in Yonsei. We actually have a slang for it, "연뽕", meaning that you are overly proud of being a yonsei student. Professors constantly remind students that theyre in one of the top universities in Korea. On top of that, many parents and family members are extremely proud of having a SKY student in their family, so staying humble gets pretty hard along the way.'
Another of my friends said that they had seen a case with a student from Seoul National University always looking down on another person (someone from Busan University, another city in Korea. All the 'good' schools in Korea are located in seoul) and his constant feeling of superiority over him simply due to his education.
And another of my friends said that their professor made many jokes throughout the semester about how if they didn't study they might end up at '----- University' (similar to my own personal experience).
I asked five of my friends, but I can pretty much condense all of the other points into what I have already written about, so for the sake of everyone's sanity I wont mention it again!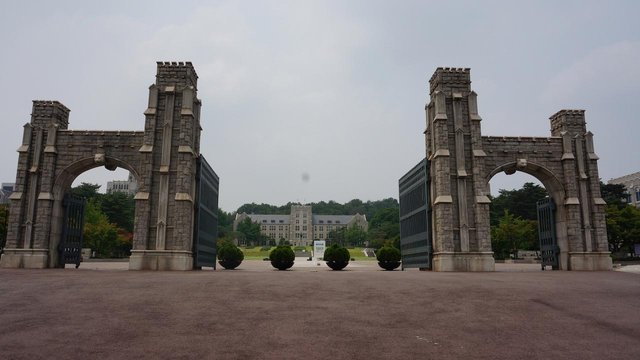 The 'gates to success' | Source

This attitude is something that must stop. I understand I am a foreigner studying in a country that is not my own, but I have seen the harm that this causes. I didn't even cover the expense that students pay to go to these universities (monetary, physical and mental expenses), that's enough for a while different post.
Once you enter a SKY university you are taught that you are the best and smartest. Not only that, but you have the best chances at success along with many other opportunities that many people from other schools wont have. You just have to watch the big festivals at these universities to see what I mean!
Thank you @kaushikp1997 for answering my questions!
I would love to answer any questions that people have, so please feel free to let me know and I will try my best to answer them!