Red autumn has come to me. 붉고 운치있는 가을이 내게 찾아왔다.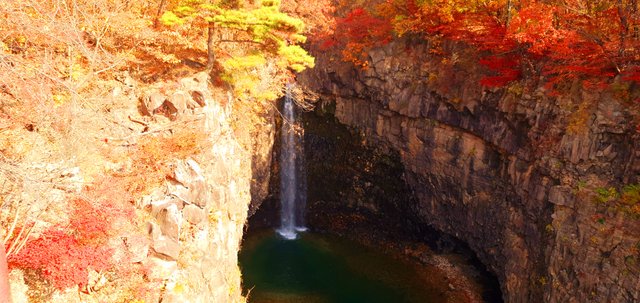 The autumn scenery of Jaein Falls, located in Yeoncheon-gun, Gyeonggi-do, Korea, is amazing. The color of autumn burns red, and the hearts of lovers who visit this place also burn. After red autumn, white winter will come.
한국 경기도 연천군에 위치한 재인폭포의 가을풍경이 너무도 아름답다. 가을의 색조는 붉게 불타오르고 이곳을 방문한 연인들의 가슴도 뜨겁게 불타오른다. 붉은 가을이 지나면 하얀 겨울이 찾아 오겠지.