Implementations of Keychain
It's been nearly a whole month since the Steem Keychain was released. It is an Chrome extension that allows you to locally - on your computer - encrypt and store your STEEM passwords so you can use Steem apps more safely than ever before. With using this programme, the chance that your passwords will be stolen is much lower than when you manually put your passwords in when interacting with Steem along with using Steemconnect, which stores your passwords on its servers. The question is who promised to implement the Keychain, or who already did? ... and that's what we are going to talk about in this article.
SteemMonsters
The most popular card game on STEEM blockchain was probably the first app that implemented Keychain. There is even the possibility of logging in through the Keychain itself, so you can completely avoid the riskier ways of entering your password.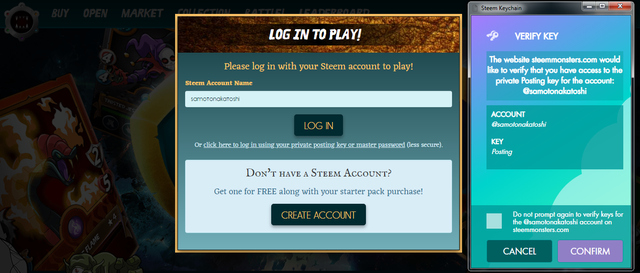 ---
MinnowBooster
This service, known primarily for allowing you to boost your article values and mediating delegations, adopted Keychain 2 weeks ago. Working with Minnowbooster is therefore much more easier than with other services where you have to put your password manually. Look for yourself... you only need a few clicks to broadcast a transaction: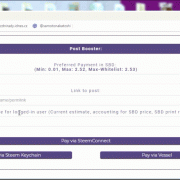 (Some front-ends may not like the GIF format together with 12 MB size; if it is not working, click here)
---
SmartSteem
Even SmartSteem (a place for buying/selling upvotes) is not behind and you can order some dollars on your article through Keychain. Just click on "Buy Votes Now" and it will connect to Steem Keychain if you have it in your browser.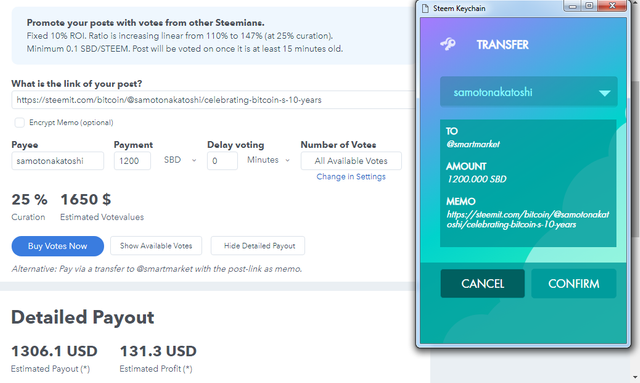 ---
Promises

Steempeak is already coding and trying to adopt Keychain as soon as possible. I do not know about any other services that promised to implement it. We may only speculate and assume that, for example, SteemBotTracker (founded by @yabapmatt, also one of the authors of Steem Keychain) will probably implement it in the foreseeable future.
Conclusion
Although the Steem Keychain feels much safer to use than my former ways of entering password, I would like to point out that
you should not have too much STEEM or SBD on your account when using this Chrome Extension
. This app is very new, so it is tested only minimally. I really would not be pleased if your money were lost because of some unexpected bug or something. So it is a good idea to send your liquid funds to another account or freeze them in savings. I think that the risk of theft is not so high, but it is quite probable that I underestimate it. I myself prefer comfort for now rather than a feeling of being safe resulting from entering your passwords manually as we are used to, which is - by the way - quite obviously not a very secure way of entering your password.
---
Do you know any services that are implementing Keychain? What is your opinion on this browser extension? Let me know. :)