3500 Steem Power Delegation Contest On Achievement Of 3500 followers By @Karensuestudios
Congratulations @karensuestudios for the great milestone of 3500 followers you have achieved and you decided to give out 3500 steem power to shared among 5 lucky winners. Like i do say in my posts
Success is a deliberate effort
I hope to get to that point of your achievement in the nearest future.
Brief Introduction Of Myself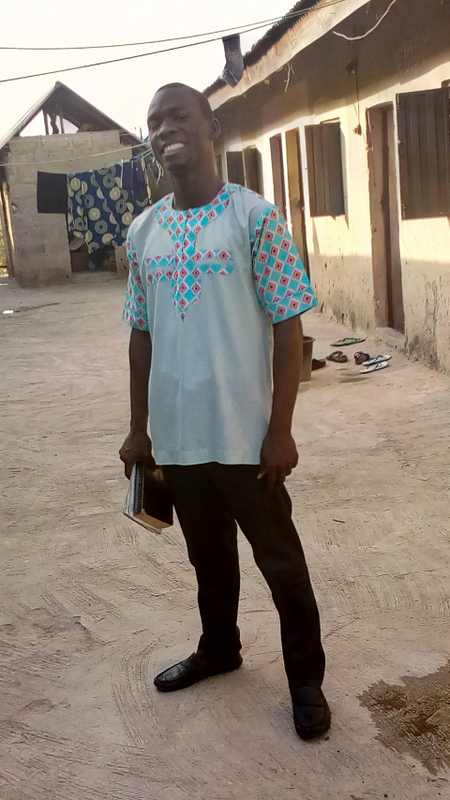 My name is Gideon Nnakude, a final year student of Statistics department of the Federal University Of Technology Minna, Nigeria. I got to know about steemit through this wonderful friend @lordidama1 and ever since then it has been a wonderful experience. And i have come to understand that if you cant read and ask questions, then such a one can't make progress on steemit.
Why I Need The 700 Steem Power Delegation
I came to steemit second week of January 2018, i observed the success of people and i began to ask questions because i greatly desired such success that many where making on the platform.
So with the experiences i have gathered as a result of reading and deep study which has really been of immense help to me.
I thought of a way of helping newbies go through less stress understanding the platform. That lead me to put up this article
A DETAILED GUIDE TO HELP NEWBIE FROM MY ONE MONTH DEEP EXPERIENCE AND STUDY-- Part 1
Well detailed to help any newbie just coming to the platform. Due to how useful it was, it attracted some curators and it was featured on whaleshares curation show last week Monday.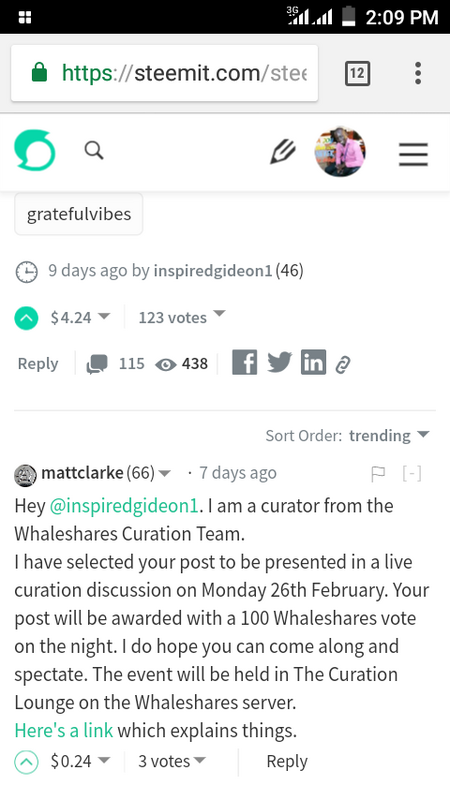 Also based on the positive response i got, i decided to always used it to welcome newbies to the platform so as to make their stay not stressful like in my own case when i started.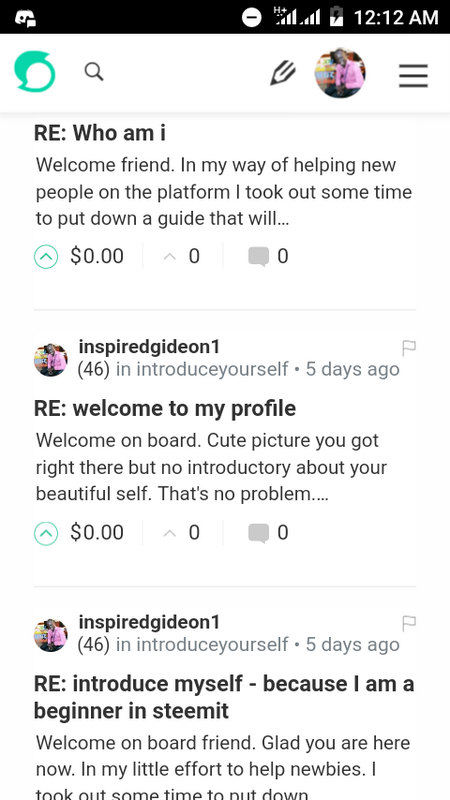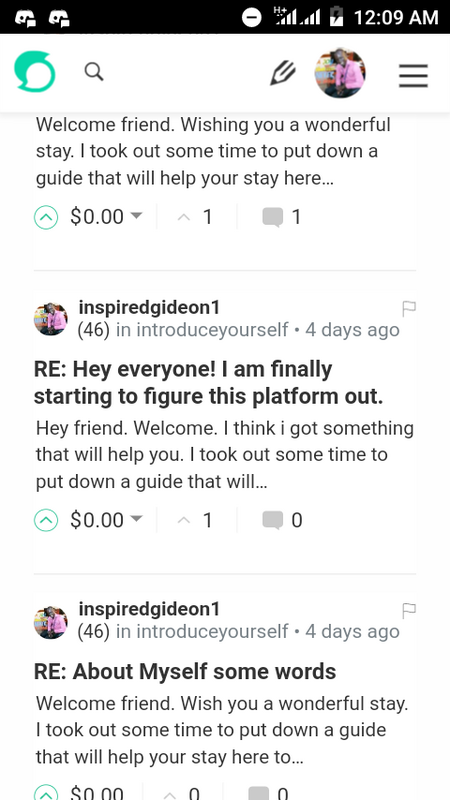 Because of its usefulness to newbies, i won a 500 steem power delegation from @steem-lagos which will run for a period of one week, 4th of Feb to 10th of Feb
WEEKLY GIVEAWAY WINNER IS; @Inspiredgideon1!...500SP DELEGATED FOR 7DAYS! ENTRIES OPEN FOR WEEK 25!

That prompted several other questions from newbies which lead me to write a second part in continuation of the first part to further help newbies based on the questions i got on my WhatsApp and on the post.
Part 2--A DETAILED GUIDE TO HELP NEWBIE FROM MY ONE MONTH DEEP EXPERIENCE AND STUDY
The second part got featured on the @qurator daily quality content.
My challenge
With the post being helpful to newbies and getting more followers from newbies but with a small steem power like them there might be no encouragement from my side in terms of upvote.
So getting the 700 steem power delegation will help me as a newbie and also help other newbies through my upvotes and encouragement and as well to put them through other questions they might have
I look forward to getting the 700 steem power delegation if my explanations and write ups to help newbies was found helpful.
Thanks @karensuestudios for this opportunity.