Tree Tuesday and the beginning of the "Driveway Saga"
10-29-2019
Driveway Saga Season 2 Begins
Last year I did 5 post throughout the winter season of 2018-2019. The first post was Wet Wednesday Experiment. It was part of my continuing journey into learning how to do panoramic photography and stitching pictures together. It also happened to be the first pano of my driveway which got featured 5 time over the course of the winter.
The last driveway saga was 6 months ago on 5-1-2019. It was in conjunction with a #wednesdaywalk post; Wednesday Walk - The Continuing Saga of the 'Driveway' I am going to try and provide a two or three shot pano of the driveway on or close to the first of each month for the season. On reviewing my last winter post, we did not have our first significant snow fall until well into December. Then when it started to snow for the next 3-4 months it was a real snowy winter.
So on with this year: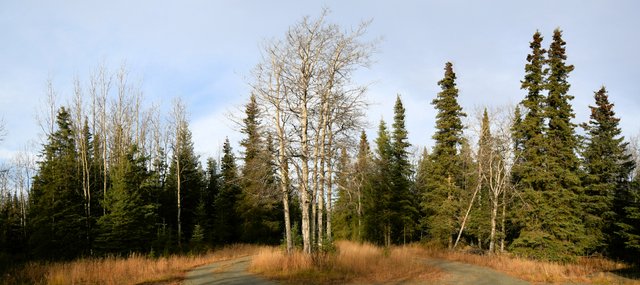 No snow yet. We have had one week of below freezing temperatures, but today it was actually rather pleasant temperature outdoors, no jacket needed. We have a nice stand of trees in our driveway, and since it is Tuesday that means #treetuesday, and what better way to start season 2 of the driveway saga off with than that. Last season we ended with a #wednesdaywalk day. Two fun things to do on the steem block chain.
---
I also have a couple of bonus images. The STUMP. I tell ya to get these shots a lot of ninja style photo yoga moves was needed, and getting back up and out of those positions was not a fun experience for an aging body. The lighting on the stump was just to good to pass up.
So Stump 1 image: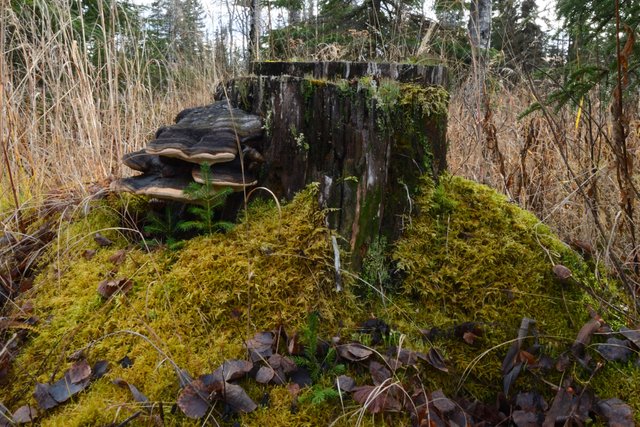 Big View
And Stump 2 Image: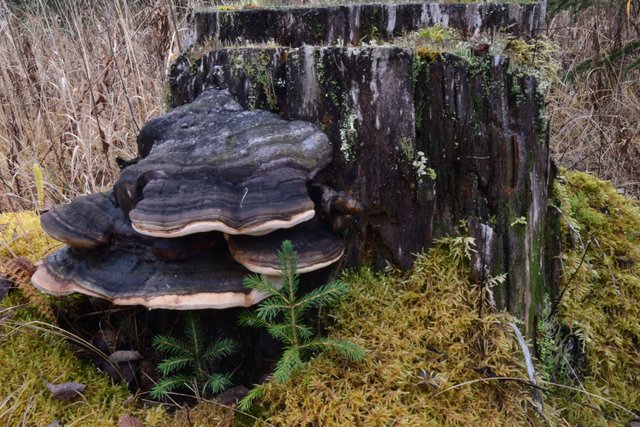 Big View
In thirty years or so that new little tree will be as big as it cut down parent tree, if the next home owners allow it to continue to grow that.
---
Season 1 of the Driveway Saga
---

#treetuesday was brought to us by @old-guy-photos, so if you have a moment or two give his pages a view.
#wednesdaywalk was brought to us by @tattoodjay, so a visit to his place would be nice also.
It seemed like a few times last year on not so pleasant days I used my driveway and built the driveway saga on the backs of those two tags.