Happy First STEEM Payout-iversary!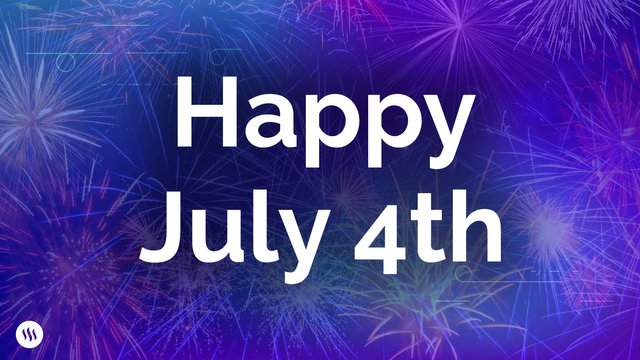 Hello Steemians, you may not know this but July 4th is especially meaningful for us as it was on this day in 2016 that the Steem blockchain first began to distribute STEEM to content creators all over the world. At the time many believed it wouldn't work at all. It wasn't the first, or the last time, this protocol would be underestimated or written off.
But it did work and has worked ever since. This represented a paradigm shift because for the first time ever a free and permissionless system was released that enabled anyone to join and begin earning valuable tokens for sharing their stories.
Many Firsts
For the first time, users were leveraging a decentralized protocol to determine for themselves who deserved to be compensated for their content, something they continue to do to this very day. 3 years later, the Steem blockchain is powering more applications, with more users, earning more cryptocurrency rewards, than any other blockchain in existence.
A Holiday for All Steemians
For Americans, July 4th is a celebration of the day they were freed from one tyrannical gatekeeper. But for Steemians, July 4th represents the day we freed ourselves from even more gatekeepers. No longer will we depend on the Facebook's, Twitter's, and Instagram's of the world to safeguard our content. Not only does Steem take care of that for us, but it rewards us for the privilege!
This has certainly been a challenging year, but with MIRA and Hivemind already released, the upcoming Hardfork 21, Communities, and Smart Media Tokens, we are truly seeing an entirely New Steem come to life.
Happy July 4th and Steem on!
The Steemit Team