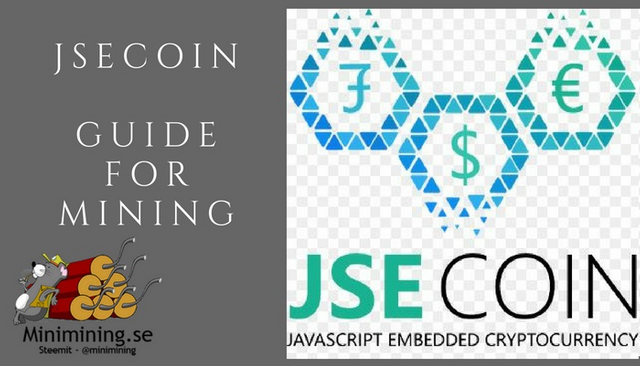 Mining of JSEcoin happens in the web browser. Thus anyone can mine this coin, since no special knowledge or specialised hardware are required. Simple mining – so far with relatively high earnings in relation to efforts.
In this post I will go through:
Get started with mining JSEcoin
Tips to increase the earnings
How much you can earn from mining JSEcoin

Get started with mining

Mining can happen in three different ways. Each of them with its own advantages and drawbacks.
Platform mining on the website
Open platform.jsecoin.com in your browser.
Register (requires e-mail address)
Choose Mining
Choose Start Mining
Then for as long as that page is open in your browser the mining will go on.
Advantage: you can mine from any computer. You don't have to download anything. You can also mine in your smartphone, with approximately same rewards (as long as the screen and the web browser are both active). Drawback: you have to keep that page open, so you cannot interact with other pages at the same time.
The App
Open platform.jsecoin.com in your browser.
Register (requires e-mail address)
Download their app
Start the app and let it mine for as long as the computer is awake
Advantage is that you can mine, while doing other things on your computer. Disadvantage is that you must download and install their software.
Via your own website
Open platform.jsecoin.com in your browser.
Register (requires e-mail address)
Choose Mining
Choose Website Mining
Fill-in your domain on which you want to mine (e.g. mydomain.com)
Click on Setup Site and copy JavaScript-code
You need to apply this code to the pages on your website
When a visitor opens your website, mining will be happening in their browser
(A pop-up window will inform the visitors that mining is active – nothing happens without clear information)
In this way you can reward your frequent visitors or by hosting raffles and so on. The more time visitors spend on your website the more coins you earn.
Advantage is that you earn a lot of coins – if you get many visitors. The drawback is that you need to have many visitors for the mining to be worth it. It also works with few visitors – who stay on your website for a couple of hours at a time…

Rewards via lottery

Whichever way you choose to mine JSEcoin, each found hash becomes a lottery ticket. This ticket then participates in a lottery where 50 miners get 1 JSEcoin each. Draw happens every 30 seconds. Thus one can get max. 1 JSEcoin per 30 seconds (even though it would require enormous luck to win in every draw).
If mining is happening on your own website, then the reward is 2 JSEcoin per draw and happens via a separate lottery. The most profitable way of mining depends therefore on the number of participants active in each.
It total approximately 144,000 JSEcoin are being distributed to miners each day.

Increase the earnings

Acceleration: When mining is happening on the platform, you can adjust "Hash Rate Acceleration". You can definitely max it out (on a scale between 1 and 9) without noticing any negative effects on the computer's performance. It can help increase your earnings.
Recruit: When you're logged into the platform, you can see a link that you can use to recruit others. The link can be used on Facebook, for example, in an email or on a blog. If a person joins via your link, you get 200 coins, which is worth approximately USD 1.
The App: If you mine on a computer, then I recommend the app. Mining will be happening no matter what other things you are doing on your computer. You don't have to keep the browser with their web page open at all times.
In the app you can set the preference that it should start at the same time when the computer starts. For example, if your computer get automatic update and has to restart, the mining will resume as soon as the computer has booted up again.
Bounty: JSEcoin has a bounty program that can give you a little extra. One can earn some coins if one finds a bug, write a blogpost about them, give creative marketing tips or similar. One example (which I got bounty for) is my post JSEcoin CAN GET BETTER RESULTS WITH SEO

JSEcoin – Earnings

When mining on the platform or via the app your rewards depend almost solely on the number of active miners. The more miners there are, the smaller are the rewards.
Of course, it's a lottery that decides who is going to get a reward, but in the long-term everyone will get an equal reward, statistically speaking. That's why it's good to keep mining going 24/7.
I did a test in which I mined on the platform on their website. The results was about 3.5 JSE per hour. I would therefore earn USD 0.30 per day and USD 9 per month.
If you have a popular website you can earn significantly more. I will do another test for this in the future.

Read more:

JSEcoin: PLATFORM MINING – DAILY EARNINGS
Interview with Dave Mallet from JSEcoin
If you want to start mining JSEcoin, please register via my link, so that I get a small bonus.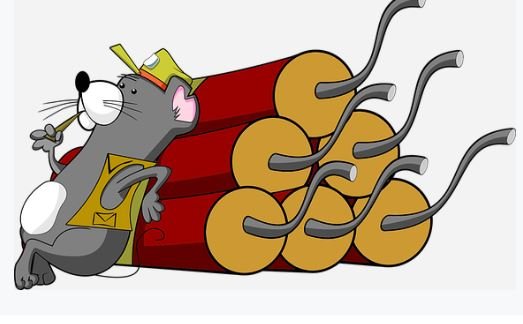 ---