New Exchange Listing ECXX
JSEcoin is listing on ECXX. Trading goes live on the 26th June 2019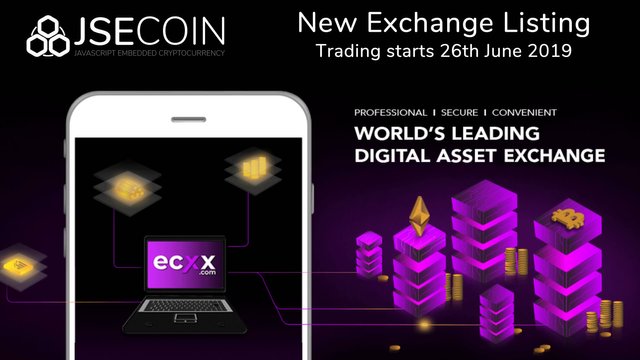 ECXX.com is a digital asset exchange platform designed for both professional traders and retail investors. The platform allows users to buy, sell, and store digital assets.
By running on its own in-house proprietary system, ECXX.com is able to run a perfect ecosystem with high-liquidity and world-class multi-layer security system.
JSEcoin will be listed against USDT and will be our first stablecoin pairing allowing for the purchase and sale of JSE in US dollar tether.
We recommend anyone wishing to buy or sell JSE on the ECXX exchange reads the new users guide first:
https://www.ecxx.com/news/info/50?pId=90&sId=92&isPage=1
ECXX is backed by US$44 million in funding which it raised from investors that include CapitalX, Epsilon Investment and Ariki Asia and aims to become "the world's leading digital asset exchange." *source
Based in Singapore ECXX is a centralized exchange which makes it very easy to use. You can deposit BTC/ETH/USDT/JSE to a deposit address and then trade as you see fit in a familiar environment.
JSE will be one of the first altcoins to list on the exchange as it currently has 13 trading pairs with a total 24 hour volume of just under 300 BTC. *source
Sign up for an account with ECXX here: https://www.ecxx.com/reg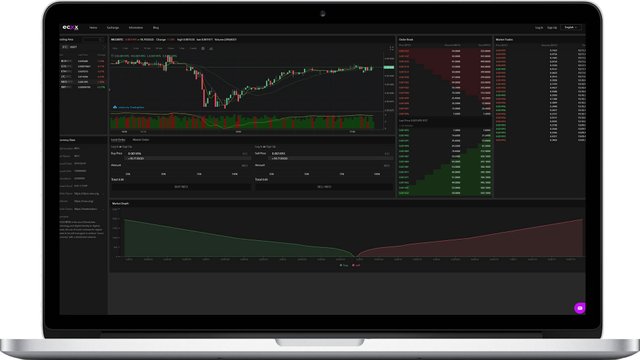 Original Announcement: https://jsecoin.com/new-exchange-listing-ecxx/