He is thinking "I wish I were at home playing Pokemon"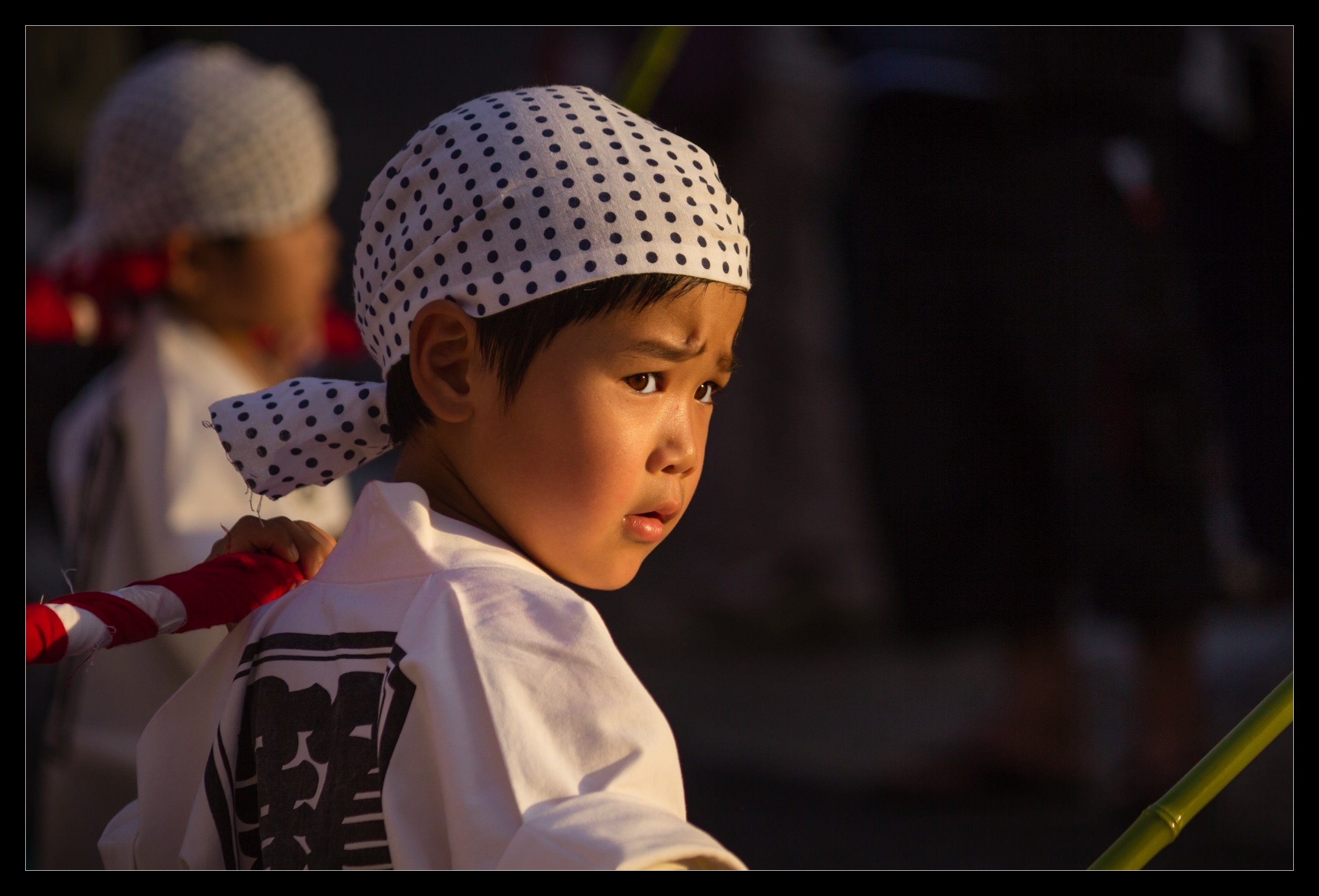 The title I gave this photo refers to the boy's expression, not my feelings on festivals, I assure you. Japanese festivals are always a joy to experience and take photos of. For one thing, it is one of the few times people wear more traditional clothes. Also, the atmosphere is always fun: everyone is having a great time, there is Japanese junk food† everywhere, the air is full of music and laughter. I wish they were more often!
---
Copyright © David LaSpina 2018, but almost free to use due to the generous Creative Commons BY-NC-SA license. Spiffy! More details here.
Footnotes
†: Takoyaki, okonomiyaki, yakisoba, etc.
❦
Don't miss the other great photos in the People of Japan series!

| | |
| --- | --- |
| | David LaSpina is an American photographer lost in Japan, trying to capture the beauty of this country one photo at a time. More? |
---
If this blog post has entertained or helped you, please follow/upvote/resteem. Also, consider buying me a beer.
BTC: 1Gvrie5FDBNBb6YpGBiaTvA5AyvsP814BN
ETH: 0x2Ce5c2b5F3f1a888b50A7bA9002E4F742784dF9c
LTC: LUVLvatsFqCubrJAVmCNQaoUdFAdnUCysU
BCH: qrzdazep5xfxax0ydppun89cxfts2vup9q4wnfn025
Thank you :)