Nature Photography - Long Exposure Waterfalls [ITA/ENG]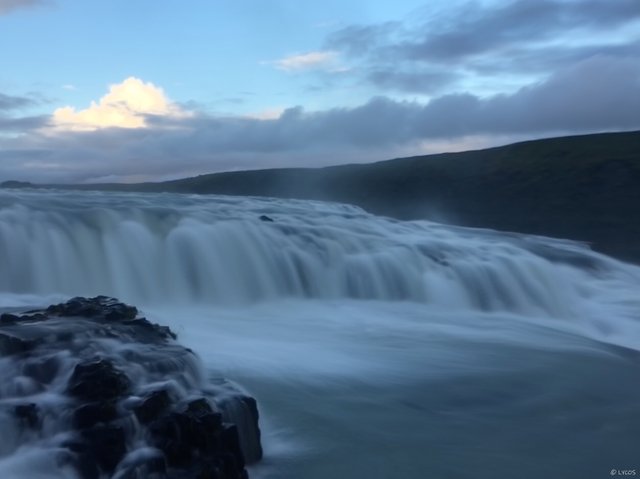 ORIGINAL WORK BY LYCOS
If you need this or other images, just ask!
---
It often happens to admire scenes and landscapes that we want to immortalize to be able to share them with other people at a later time.
In these moments, however, it also happens to realize that almost always the photos we take do not do justice to the original subject. This is the case of photos taken at waterfalls; photos that rarely manage to transfer the power of nature on our screens.
Fortunately, there are several strategies that allow, if not precisely solve the problem, at least to expand the range of possibilities of the photographer. An example of these strategies is certainly the long exposure photography.
The long exposure shots allow you to create images with very long exposure times; in fact, it is as if our camera "recorded" not just a brief moment, as usually happens, but a "longer scene", then superimposing in a single photograph all that has passed in front of the lens during the exposure.
Capita spesso di trovarsi ad osservare scene e panorami che vorremo immortalare per poterle condividere, in un secondo momento, con altre persone.
In questi momenti, però, capita anche di rendersi conto che quasi sempre le foto che scattiamo non redono giustizia al soggetto originale. È il caso delle foto scattate a una cascata; foto che raramente riescono a trasferire sui nostri schermi la potenza della natura.
Per fortuna esistono diverse strategie che permettono, se non proprio di risolvere il problema, diampliare la rosa di possibilità del fotografo. Un esempio di queste strategie è sicuramente la fotografia a lunga esposizione.
Gli scatti a lunga esposizione permettono di realizzare immagini con tempi di esposizione molto lunghi; di fatto, è come se la nostra fotocamera "registrasse" non solo un breve istante, come accade di solito, ma una "scena più lunga", sovrapponendo poi in un'unica fotografia tutto ciò che è passato davanti all'obiettivo durante l'esposizione.
---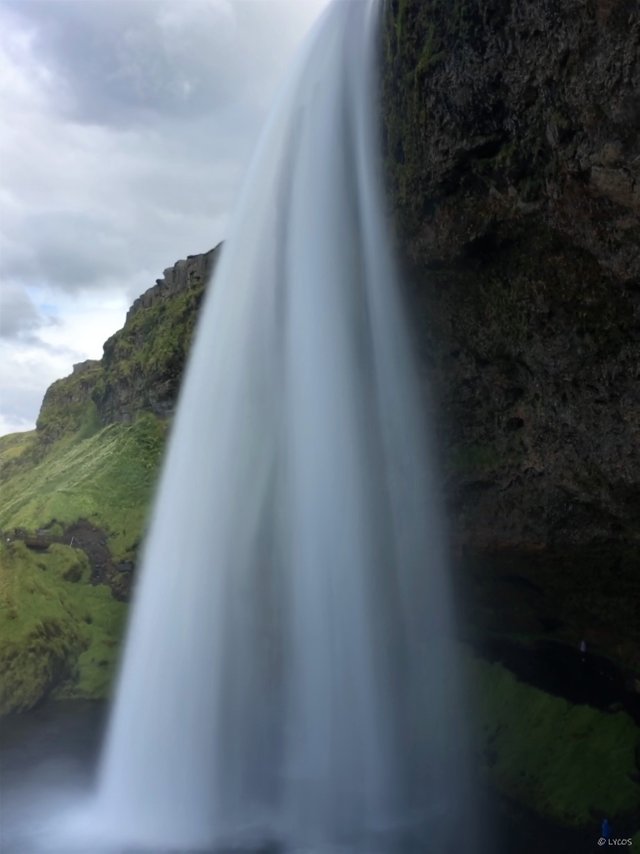 ORIGINAL WORK BY LYCOS
If you need this or other images, just ask!
---
All modern cameras allow you to make long exposure photos, but despite finding the right settings is not so difficult, you need to carefully plan your business. Deciding to take a picture like that suddenly, guided by the suggestion of the moment, means in fact obtaining images that, probably, will throw away shortly thereafter.
The main problem is the large amount of light that, using elongated exposure times, reaches the lens, often returning "overly clear" photos. Precisely for this reason, unless you decide to shoot at night or in special lighting conditions, it is necessary to use special filters.
Another essential element is the use of a tripod that holds the camera firmly while shooting. The vibrations of the hands, combined with the long exposure time, in fact, are enough to ruin the shot.
Tutte le moderne macchine fotografiche permettono di realizzare foto a lunga esposizione ma, nonostante trovare le giuste impostazioni non sia un'impresa così ardua, è comunque necessario pianificare attentamente la propria impresa. Decidere di scattare una foto del genere all'improvviso, guidati dalla suggestione del momento, significa infatti ottenere immagini che, probabilmente, cestineremo poco dopo.
Il principale problema è rappresentato dalla grande quantità di luce che, usando tempi di esposizione allungati, raggiunge l'obiettivo, restituendo spesso foto "eccessivamente chiare". Proprio per questo, a meno che non si decida di scattare di notte o in condizioni di luce particolari, è necessario usare degli appositi filtri.
Altro elemento indispensabile è l'utilizzo di un cavalletto che tenga ben salda la macchina fotografica durante lo scatto. Le vibrazioni delle mani, combinate col lungo tempo di esposizione, infatti, sono sufficienti a rovinare lo scatto.
---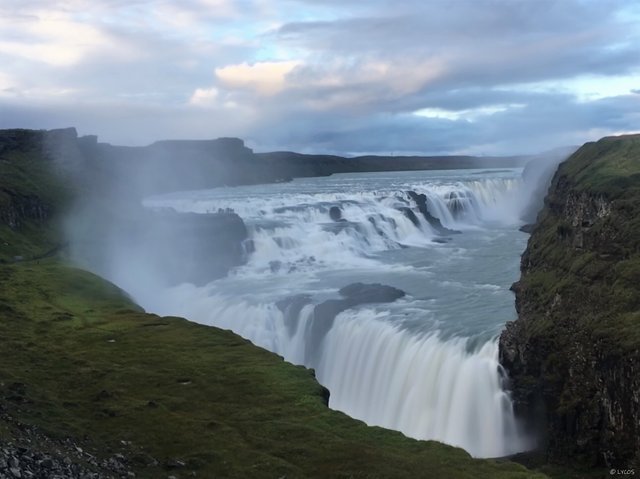 ORIGINAL WORK BY LYCOS
If you need this or other images, just ask!
---
These photos, however, are undoubtedly very suggestive, and there are discrete alternatives for those who want to make some of them content with a quality that can not however be comparable to that obtained with a real camera.
The images shown above were indeed taken using iPhone 6S, and not with a professional camera.
The procedure is very simple and takes advantage of the inherent capabilities of Apple's smartphone. The light input is obviously managed automatically and is very easy to adjust; just touch the screen to adjust the exposure. At this point it is sufficient to take a picture in live mode, with HDR enable if desired, making sure only to remain immobile for the short time of shooting and not to have moving elements in the image, except for those of our interest. A person walking in front of us, for example, will be immortalized like a colored trail.
Once the photo is taken, it will be opened from the gallery, and will be shown initially in live mode. Scrolling up the image you can then access the effects, which in the case of the recent iOS are live, loop, rebound and, as we said, long exposure. Selecting the latter you will get images like those shown above.
Queste foto sono però indubbiamente molto suggestive, ed esistono delle discrete alternative per chi volesse realizzarne alcune accontentandosi di una qualità che non può comunque essere paragonabile a quella ottenuta con una vera macchina fotografica.
Le immagini riportate sopra sono infatti state scattate tramite iPhone 6S, e non con una macchina fotografica professionale.
La procedura è decisamente semplice e sfrutta le capacità intrinseche dello smartphone di Apple. L'ingresso di luce viene, ovviamente, gestito in modo automatico ed è molto facile da regolare; basta toccare lo schermo per aggiustare l'esposizione. A questo punto è sufficiente scattare una foto in modalità live, con HDR attivo se lo si desidera, assicurandosi unicamente di restare immobili per il breve tempo dello scatto e di non avere elementi in movimento nell'immagino, salvo quelli di nostro interesse. Una persona che cammina, per esempio, verrà immortalata come una scia colorata.
Scattata la foto, questa andrà aperta dalla galleria, e ci verrà mostrata inizialmente in modalità live. Scorrendo verso l'alto l'immagine sarà quindi possibile accedere agli effetti, che nel caso dei recenti iOS sono appunto live, loop, rimbalzo e, appunto, lunga esposizione. Selezionando quest'ultima si otterranno immagini come quelle riportate sopra.
---
| Camera | iPhone 6S |
| --- | --- |
| Lens | Standard |
| Data | 22.08.2018 |
| Time | 03.00 PM and 06.00 PM |
| GPS | 64°19'37.1"N, 20°07'12.3"W and 63°36'55.1"N, 19°59'21.2"W |
---

Immagine CC0 Creative Commons, si ringrazia @mrazura per il logo ITASTEM.
CLICK HERE AND VOTE FOR DAVINCI.WITNESS